Aheadworks Magento Maintenance Services
Access to entire catalog of Aheadworks extensions at no cost!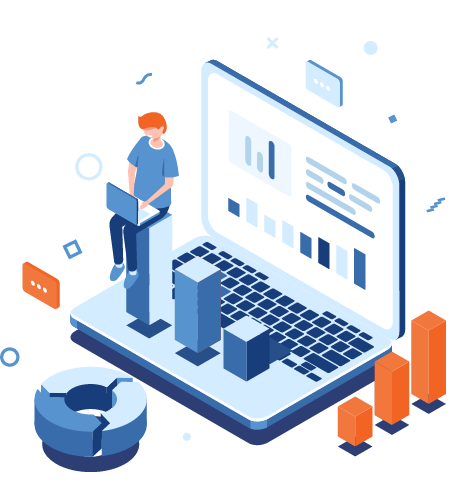 What Is Magento Maintenance Services?
Magento Maintenance Services is the process of maintaining your Magento ecommerce store and websites. By entrusting Magento support and maintenance to us, you ensure your store is up to date, secure, and fully optimized. Whether version updates, newly released security patches, or the addition of new features or extensions, our award-winning team has your Magento store covered at all times. As long as you are on Aheadworks Maintenance plan you will have access to the entire catalog of Aheadworks extensions at no cost!
Security Patch Updates

Secure your Magento Store against vulnerabilities with Security Patches. Our team will apply Magento security patches on a monthly basis or as soon as they are released.

Version Upgrades

Your Magento Store performance depends on many factors; and to ensure optimal health of the system, it's recommended to upgrade to the latest Magento version. Magento version updates happen once a quarter on average, our team will deliver them timely for you.

Digital Health Monitoring

We will perform SEO site audits every month to detect such issues like: robots.txt, index ration, sitemap.xml, broken links, meta tags, duplicate content, alt text, etc. Check a sample report out.
Performance Management

It is recommended to run your store through performance management tools. Our experts analyze site speed with the assistance of tools like PageSpeed Insights, GTmetrix, and Pingdom. Recommendations are adhered to and in accordance with the above-mentioned tools.

Clean/Roll-up Logs

We will review server logs once per month, and promptly attend to visible issues.

Monitoring/Alerts

We remove the risk of your website going down without any notification. Our experts ad d your site to our alerting system, which notifies us when the site goes down.

Email/Call Support

eCommerce systems have ongoing transactions, and as a result require consistent support. Once we receive a request, we will assess/investigate and respond.
Free Access to the Entire Magento 2 extensions Catalog
As long as you are on Aheadworks Maintenance plan
you will have access to the entire catalog of Aheadworks extensions at no cost!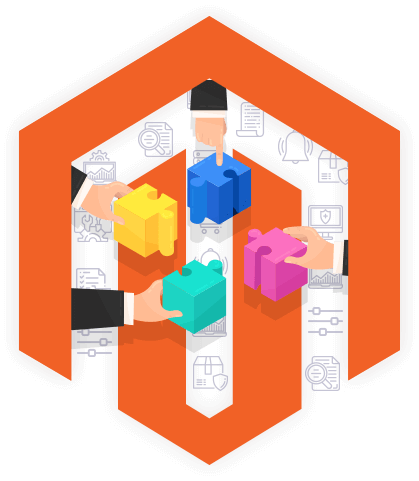 Maintenance Options
As we have been doing this for over a decade, we know how much time it takes for us to perform the maintenance activities. The effort needed to perform the maintenance activities depends on your Magento footprint. We consider the current number of extensions, custom modules, and integration to start. Within our consultation, we will also discuss your store's needs and goals to determine which plan will work best for you. We also have discounts on custom-designed hours.
Online Store Features
Essential
Plus
Pro
Enterprise
Online Commerce Revenue
$0-$2.5M
$2.5-$5M
$5-$10M
$10+
Number of websites/storefronts (max)
1
3
5
5+
Number of extensions
10
20
30
30+
Number of customizations/custom modules
3
5
10
10+
Simple Integrations with technology vendors like: Shipstation, Shipping service, Mailchimp, Yotpo, etc?
Have B2B?
More involved integrations with technology vendors like freight service providers, marketing automation like Klaviyo, Webgility eCC for Quickbooks, M2ePro for Amazon/eBay, etc?
Integration with standard ERP systems like Netsuite using Celigo/Folio3/FarApp, SAP using eAppsConnect, etc?
Custom integrations with third party systems like legacy ERP systems?
Can use additional hours for SEO?
Yes
(less than 500SKUs)
Maintenance Service
300-400 hours
400-500 hours
500-600 hours
600+ hours
Additional hours per year, can roll over and use in
advance.
240
480
960
Dedicated Team
Access to entire Catalog of extensions

While an active Aheadworks Maintenance customer

Costs Per Year (invoice monthly in advance)
$36,000
$48,000
$62,000
Contact Us
If you have recently migrated to Magento 2, and are now facing performance challenges,
Let's talk
contact us
Customers on our Support and Maintenance Plans
Awards & Recognitions
Most Innovative

Extensions 2019

Most Innovative

Extension Builder Award 2017

Top Quality

Extensions 2017

Most Innovative

Extension Developer 2016
A Decade of Magento Expertise
10+

Years of software development experience

150+

Magento development partners

60k

Clients worldwide

250k

Downloads of extensions
People Also Ask (FAQs)
Have something to ask us?
You will have a designated Project Manager who will be your point of contact for all support related issues.

No, you no longer need to pay for subscriptions to Aheadworks modules because with Magento Maintenance all modules from our catalog are provided to you for free.

We always respond within one hour (during our work hours), but you may add an urgent note to your request to alert us right away.

Each plan contains a unique set of services. When choosing a plan, focus on two points – set up of your store and the need for its development. You should choose a plan based on the characteristics of the store listed in the plans and take into account the required number of hours to develop.
Connect With Us
We have extensive experience and knowledge in maintaining online stores.