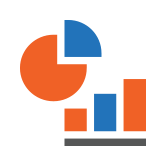 Advanced Reports for Magento 2
I have set a time period but no orders are displayed in reports. What can be wrong?
Question by: Guest User on Nov 27, 2018, 1:59 PM
Most likely there are no orders with Complete status placed within the configured date range.
I would suggest that you check Order Statuses selected in general Advanced Reports settings as well as in the settings of a report viewed.
Answer by: Tatiana Poleshchuk on Nov 27, 2018, 2:00 PM
I noticed that Sales Detailed is not showing shipping. Is this something this report should do or can do?
Question by: Jack on Jun 3, 2019, 12:06 PM
As Sales Detailed displays information about the products purchased within an order (not the whole order), no shipping information is available - it is an order related information that is displayed in the Sales Overview report.
Answer by: Tatiana Poleshchuk on Jun 3, 2019, 12:07 PM
What is aheadworks policy on supporting its modules? Specifically if a security vulnerability is found will aheadworks create a patch?
Question by: Conor on Jul 26, 2019, 4:28 PM
Our extensions come with included support period and we are able to provide technical assistance when the support is active.
As for security vulnerabilities and bugs, we are trying our best to fix them free of charge regardless of the support period status.
Answer by: Tatiana Poleshchuk on Jul 26, 2019, 12:53 PM
Items 11 to 13 of 13 total
Page
You're currently reading page

2