Layered Navigation for Magento 2 - All Questions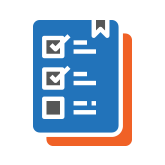 Layered Navigation for Magento 2
I run Magento 1.X. Will my currently installed extensions from aheadWorks work in Magento 2?
Question by: Guest on Jun 2, 2016, 1:37 PM
Due to a significant difference between Magento 1 and Magento 2 branches, the extensions for M1 will not work in M2.
However, the owners of the extensions by Aheadworks for Magento 1 can get 25% discount on purchase the same extensions by AW for M2
Answer by: aheadWorks on Jun 2, 2016, 3:07 PM
Which URL do I specify on checkout if I've got only a development store at the moment?
Question by: Guest on Aug 12, 2016, 8:52 AM
You need to enter a final address of the site when it will go live.

If the domain name is still under consideration at the moment of purchase, you can enter an address of your dev environment. In this case, don't forget to contact us when the final domain name has been registered: our support team will change it by your request.
Answer by: aheadWorks on Aug 12, 2016, 8:55 AM
During the purchase I have to enter our url. Does this extension only work on 1 installation? Because we have a development environment and a production environment.
Our EULA allows using the extensions on a single production and as many dev or staging sites as you need without a need of purchasing an extra license.
Answer by: Artem Kuznetsov on Sep 28, 2016, 9:34 AM
This extension for Magento 2 supports Saudi riyal currency and Arabic Language?
Question asked at
[M2] Subscription & Recurring Payments
Question by: brstdev on Apr 26, 2017, 6:42 AM
If your currency and language is natively supported by Magento 2, the extension will also support it.
However, to work with RTL most likely some style adjustments will be required and you will need to translate some options the same way as you did with your Magento.
Answer by: Aheadworks on May 1, 2017, 2:52 PM
I run Magento 2 on AWS with ELB (Elastic Load Balancers) do I need a license per EC2 instance? They are all behind the same domain.
Question by: Cosmo on May 17, 2017, 6:02 PM
Such setup is considered to be a single Magento environment, so you need only one license.
Answer by: Aheadworks on May 26, 2017, 2:44 PM
Does the extension support full page caching?
Since full page cache is a native Magento 2 feature, all our extensions for this platform support it.
Answer by: Aheadworks on Aug 16, 2017, 7:34 AM
Does it support multi-store?
Question by: Guest User on Feb 26, 2018, 10:55 AM
Yes, it does. It is possible to configure the extension separately for different websites.
Answer by: Aheadworks on Feb 26, 2018, 9:24 AM
I have hundreds of product attributes already set up in my store assigned to my products. If I use this extension will I have to re-set them up again using the filters section as in the demo? thanks
Question by: Amber on Jul 10, 2019, 7:27 PM
If existing attributes work fine with native Magento navigation there is no need to reconfigure them to make them appear in our Layered Navigation.
Answer by: Tatiana Poleshchuk on Jul 10, 2019, 12:42 PM
What is aheadworks policy on supporting its modules? Specifically if a security vulnerability is found will aheadworks create a patch?
Our extensions come with included support period and we are able to provide technical assistance when the support is active.
As for security vulnerabilities and bugs, we are trying our best to fix them free of charge regardless of the support period status.
Answer by: Tatiana Poleshchuk on Jul 26, 2019, 12:53 PM
How do i get it as horizontal filters on my instance?
Question by: Julia Gorobets on Apr 28, 2022, 11:46 AM
Answer by: Julia Gorobets (Admin) on Apr 29, 2022, 11:30 AM