Run your Magento store successfully with ongoing excellent Magento
Support and Maintenance services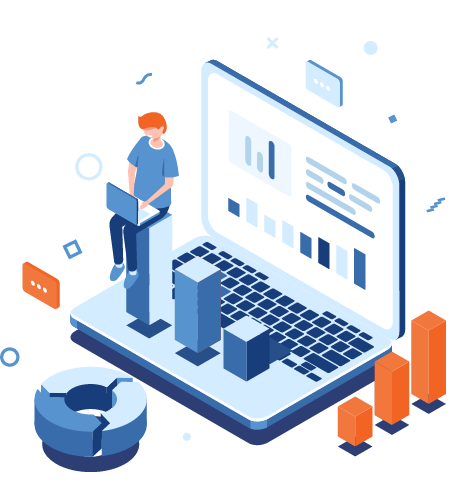 Magento Maintenance Services
Our Magento support team ensures your store is always up to date, secure and fully optimized. Whether it is version updates, newly released security patches, or simply an addition of the newest features and extensions, our team has your Magento store backed at all times.
We are always on alert to tackle promptly downtime, server hardware problems, backup/storage issues and, of course, any security concerns.We know issues like downtime, server hardware problems, backup/storage issues, and security concerns are major sources of concern. Our team keeps a close watch over everything, so you don't need to.
Maintenance & Technical Support
We provide a range of Magento Support and Maintenance services in order to keep your store running safe and sound.
Security Patches

Magento releases 1 or 2 security patches every month. You can read up on security patches releases on our blog.

Version Upgrades

Magento releases newer minor versions (on an average 1x every quarter). It is recommended to upgrade to the latest version to maintain optimum health of the system.

Site Audit

We perform weekly SEO site audits and encourage your business to update your site regularly as per recommendations from our SEO auditing tools.
Performance Management

We run page speed insight tools including yslow and google pagespeed insights to ensure high performance of the site and update your Magento store as per the recommendations of these tools.

Monitoring/Alerts

We will add your site to an alerting system, which notifies us immediately if your Magento store should experience an outage.

Clean/Roll-up Logs

We will review server logs once per month, fixing issues that may not be visible in logs.
We Have Done It All
Here are the services provided by our Certified Magento support professionals
Website is down. Need urgent help!

Magento version upgrade

New feature creation

Integration with 3rd parties

Website loading time reduction

Google PageSpeed improvements

Magento security patch installation

Website migration to different hosting provider

Conversion rate optimization

Cross-device and functional bug fixing
Magento Version Upgrade
Better website performance

Enhanced security

Improved code functions and features
What's new in Magento 2.4.6?
Composer 2.2.x., Redis 7.0.x., Elasticsearch 8.x., MariaDB 10.6 (LTS version)

The DHL schema has been migrated from v6.2 to v10.0

Added Fraud Protection, ACH, and Added LPM (Local Payment Methods) web hooks

Supported PHP version 8.1 and 8.2

Enabled PayLater messaging with PayPal Vault

JavaScript libraries update

Improved import performance (up to 100,000 records per minute)

Descriptive accessible names have been added to buttons

Optimized performance of category tree rendering

Product permissions have been optimized with product inline fragments

Improved response time when querying categories with category permissions enabled
UPGRADE YOUR MAGENTO VERSION NOW
Latest Magento Security Patches
Magento 2.4.3-p1 and 2.3.7-p2 Security Updates

Magento 2.4.3, 2.4.2-p2 and 2.3.7-p1 Security Updates

Magento Security Patch MDVA-43395

Magento Security Patch MDVA-43443
Connect with our Magento certified experts to check if your store is vulnerable to any of the most recent security issues and verify if Magento security patches are installed on your store.
secure your magento store now
Other Magento Services
Want to find out more about our services? Let's talk.
Contact Us
Why Hire Us?
We begin each and every Magento build with a strategy tailored to your business. We have top-rated Magento designers and developers on board who will bring your vision to life with engaging designs and best coding practices.
Experience

We have completed hundreds of projects and know all aspects of Magento development.

We cover it all

We provide all-encompassing services for Magento Commerce and custom web development.

Security

Your website will be stable, secure and up-to-date; whether a small local business or a global enterprise, we can support your online store.

Quality

As a Magento partner our focus is always on the quality of our work and satisfaction of our customers.

Speed

We run page speed insight tools to ensure high performance of the site and keep your Magento store updated against any incoming recommendations.

Scalability

Our sites are designed with expansion and scalability in mind to support your growing business and be agile in evolving markets.
If you have recently migrated to Magento 2, and are now facing performance challenges,
Let's talk
contact us
Awards & Recognitions
Most Innovative

Extensions 2019

Most Innovative

Extension Builder Award 2017

Top Quality

Extensions 2017

Most Innovative

Extension Developer 2016
A Decade of Magento Expertise
10+

Years of software development experience

150+

Magento development partners

60k

Clients worldwide

250k

Downloads of extensions
Connect With Us
We have extensive experience and knowledge in maintaining online stores.