How to Manage Roles and Permissions in My Account?
You can save your time and money by creating a B2B company account within Aheadworks store. It will enable you to use shared access for your projects.
After buying a license you will be able to give permissions for your team members to use company resources. You can make your projects, licenses and subscriptions available for all company employees involved in the projects' management. Just provide them with appropriate access by editing permissions of their role.
For managing Roles and Permissions, go to the 'Roles and Permissions' tab in your personal account on aheadworks.com. Edit existing Roles or add a new one by clicking on the 'Add new role' button.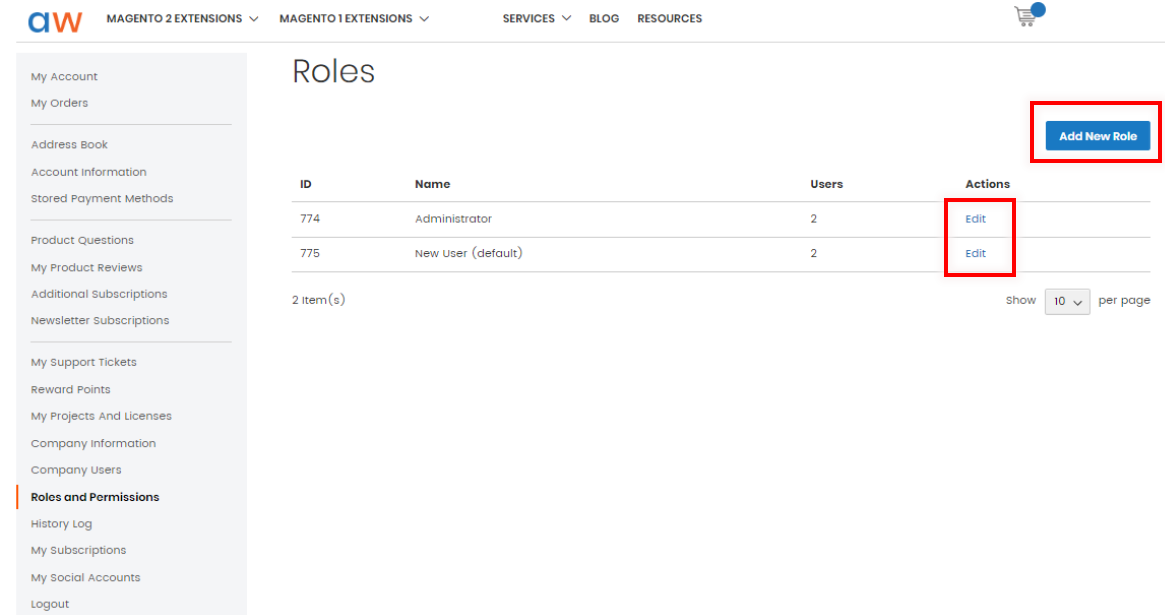 Permissions are displayed as a hierarchy tree. Admin needs to enter a Role Name and give permissions to the certain categories by simply ticking the appropriate checkboxes.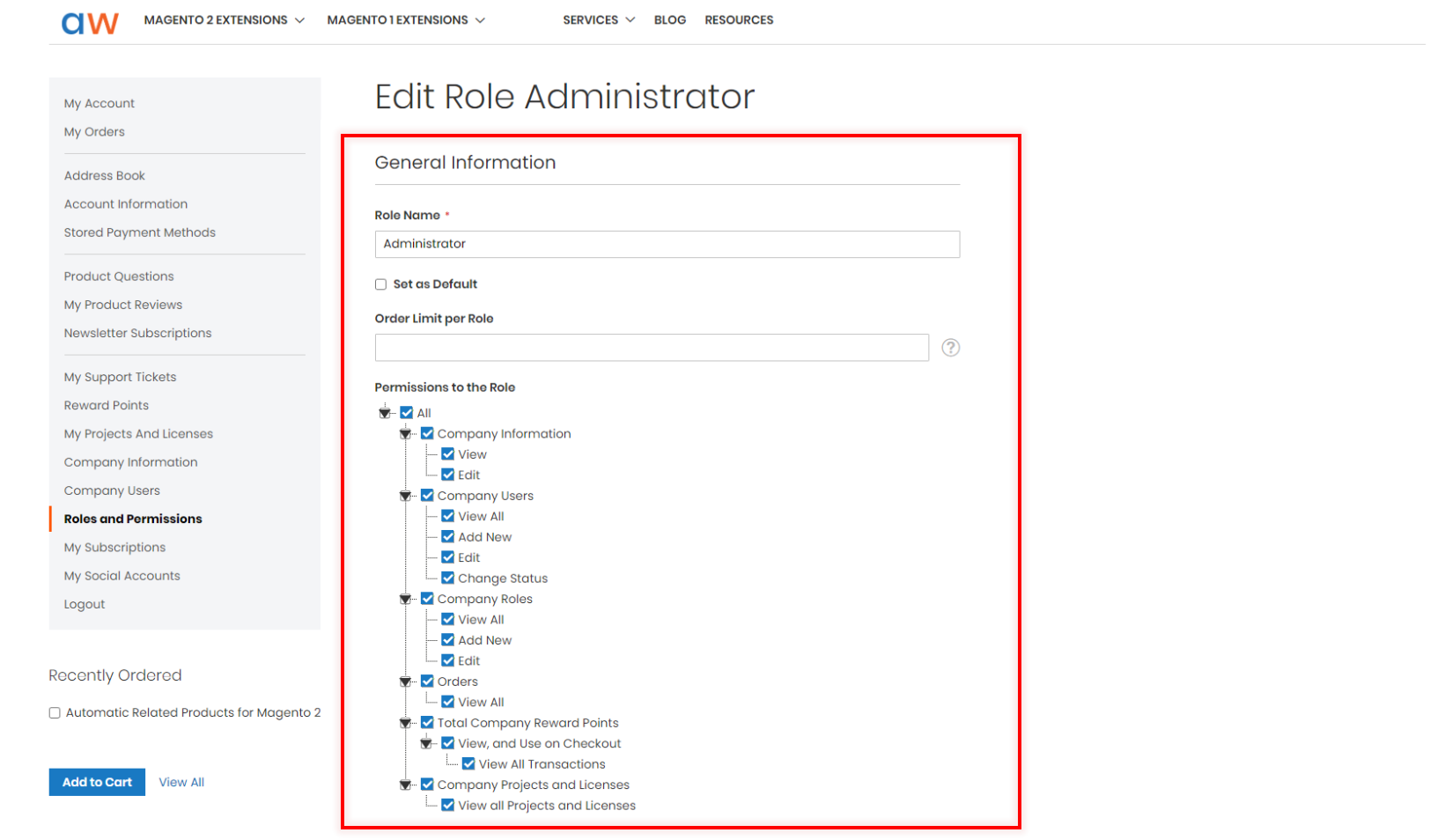 If a user has no permissions in the 'Projects and License' section, he will only be able to see his own projects and licenses.

If a company user has the 'View' permission, he will be able to see all projects of his company's members, but he can't modify their projects, or assign licenses to their projects.

Full set of permissions gives users the ability to manage all projects and licenses of the company.