How to use Reward Points within the company?
In case if you are a member of the company, then the reward points are enrolled not to your personal account, but to the company account, so you need permissions to use them. There are two ways to solve it.
First of all, you should check contacts of the company admin in the Company Information section under the company admin field.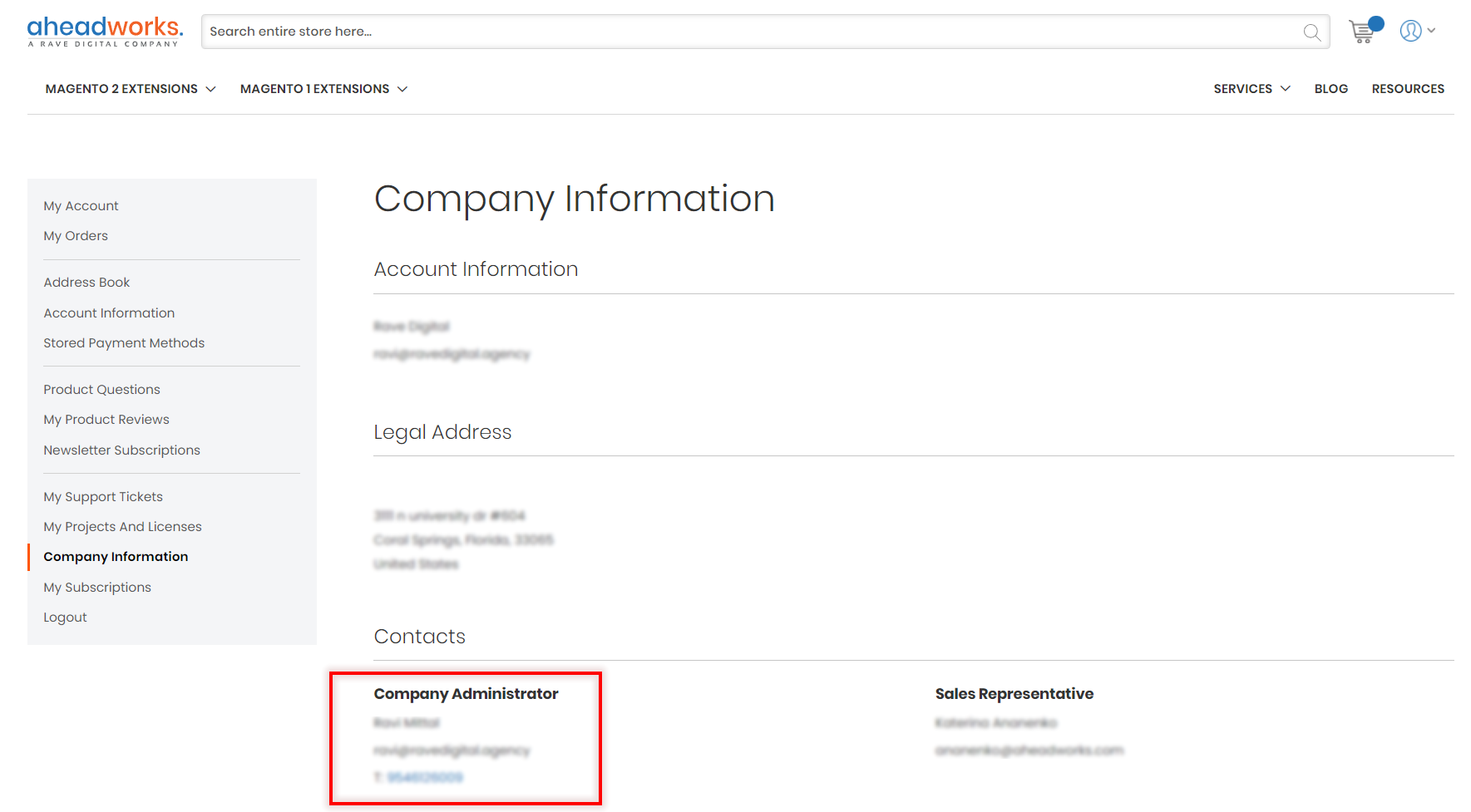 After:
1) You can ask the company admin to make the purchase for you and apply reward points to it.
2) Another way is to ask your company admin for permission to manage reward points.
The company admin allows access in the Roles and Permissions section.
To edit Role Permissions, company admin should follow the next path:
Frontend > Roles and Permissions > Role edit page.
The company admin needs to enter a Role Name and give permissions to the certain categories by simply clicking on the appropriate checkboxes.
The Reward Points block contains a text field for setting the limit of reward points available to the role per order.
'0' (zero) is the text-box value for unlimited usage of reward points. "0" is the value by default. The Customer Admin leaves '0' if he/she wants the role to have access to all reward points available for the company. Roles with limit values different from '0' are not able to spend more reward points than that value.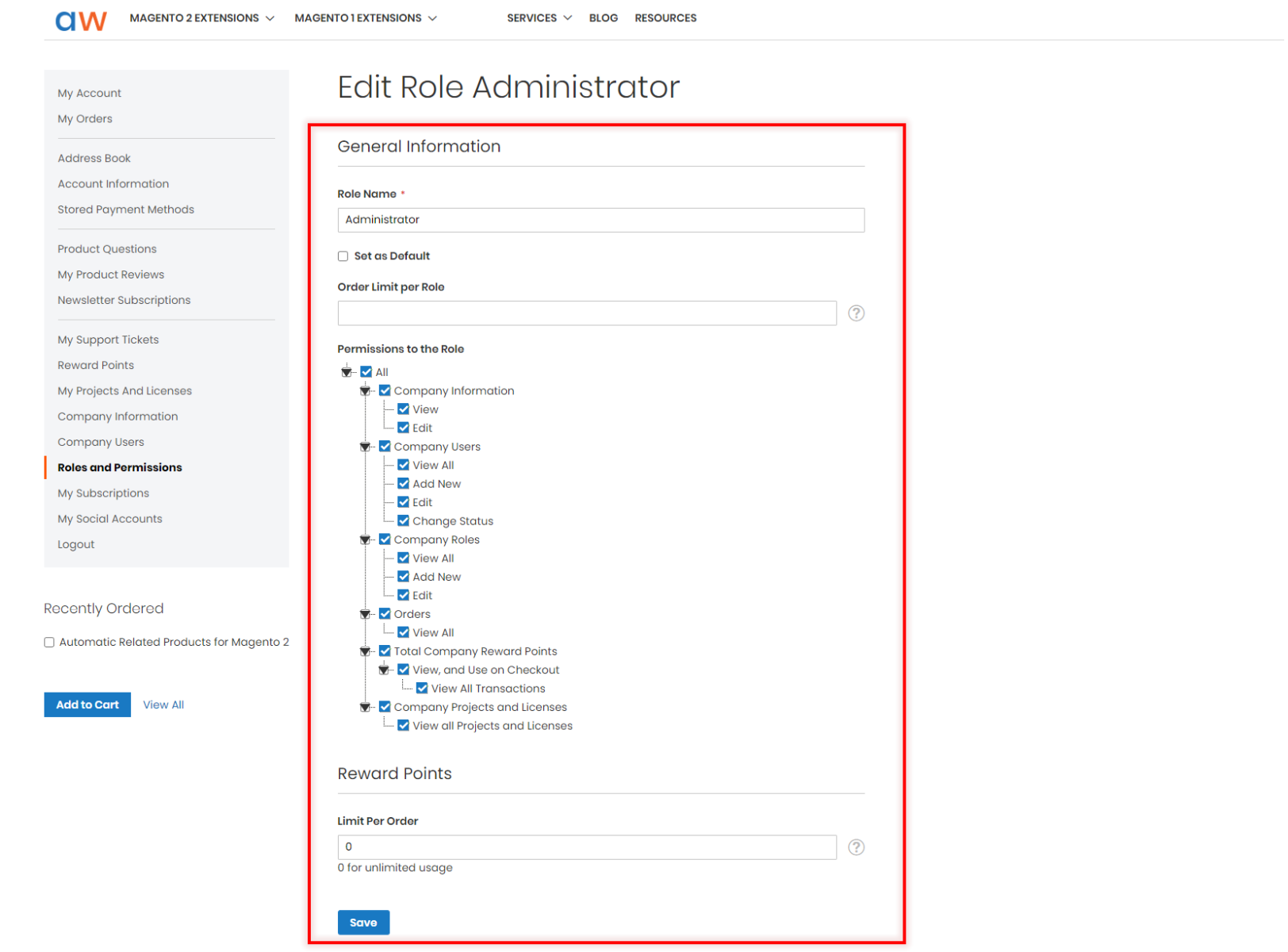 Once finished, the company admin clicks on the 'Save' button.
After all configurations from the company admin side, the 'Reward Points' tab in the left sidebar menu will appear and you will be able to manage them.