Are your products compatible with my Magento version?
You can always find out whether the extension or theme you are interested in is compatible with a certain Magento 2 version in the Compatibility block on the Product page at our web-store. All the compatible Magento versions are pointed here.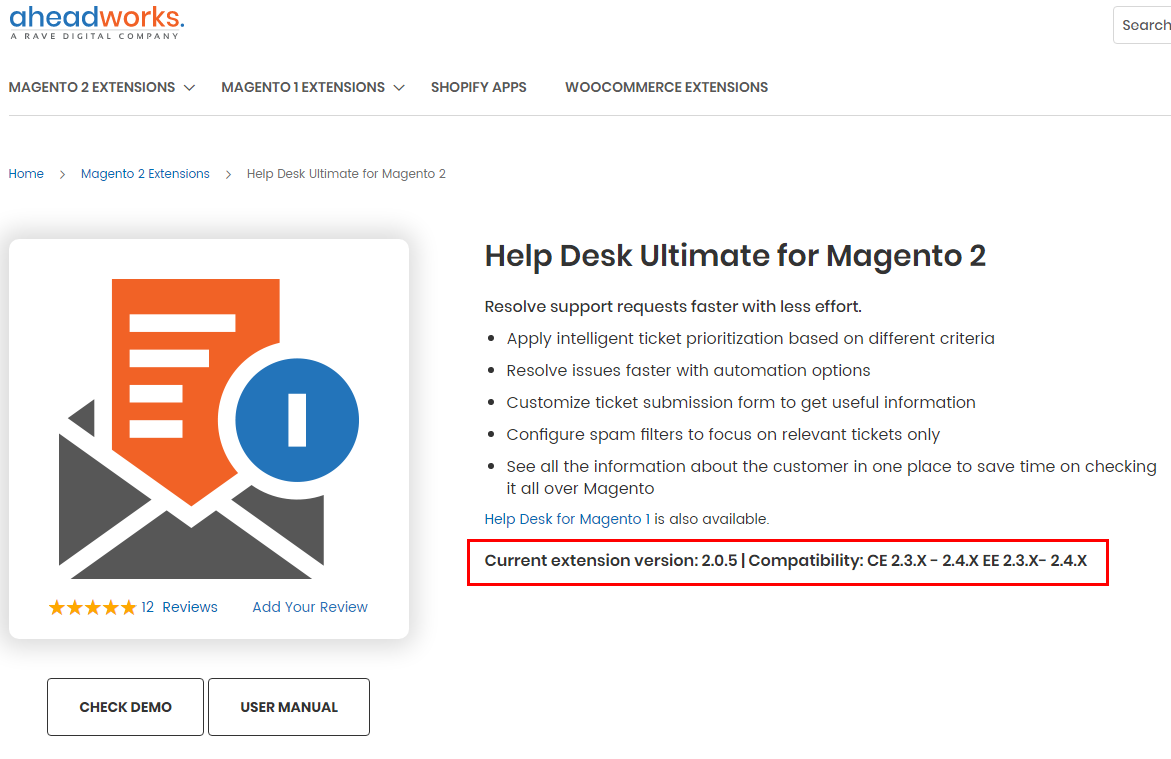 It is strongly recommended to check out the product compatibility with your Magento version before the actual purchase.

What if the version of your Magento is not on the list?
Generally, our team tests products with the latest stable versions of every version branch, the branches are 2.2.x, 2.3.x, 2.4.x and so on. When a new version comes out, we move our focus to it and quit testing with the previous one. It means two things:

- if you have Magento version that belongs to the same branch as the supported one, then most likely the product would work properly with your Magento too. Even if it happens that you encounter a problem and your developer is not able to fix it, you can always count on our professional technical support team ([email protected]).

- if you have the most recent version of Magento or maybe an alpha, beta or development release, or the branch of your version is not supported, it means there is a chance for the product not to work properly with your Magento. So you may need a qualified developer to fix the incompatibility