FAQ Free for Magento 2 - All Questions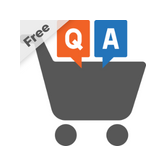 How can I access the ChatBot, Helpfulness rating, Article questions functionality?
Question by: James on Feb 1, 2023, 6:47 AM
To access these features, you need to upgrade to the paid FAQ module in addition to the free FAQ in order to save all the data.
Answer by: Julia Gorobets (Admin) on Feb 1, 2023, 6:50 AM
What benefits will I get by upgrading to the paid version of the FAQ module?
Question by: Rita on Feb 1, 2023, 6:53 AM
When you switch to the paid FAQ module, you will get features such as:
— ChatBot
— Helpfulness rating
— Article questions
— Customer Group filter
Answer by: Julia Gorobets (Admin) on Feb 1, 2023, 6:55 AM