Refer a Friend for Magento 2 - All Questions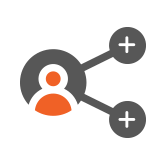 Refer a Friend for Magento 2
What is aheadworks policy on supporting its modules? Specifically if a security vulnerability is found will aheadworks create a patch?
Question by: Conor on Jul 26, 2019, 4:28 PM
Our extensions come with included support period and we are able to provide technical assistance when the support is active.
As for security vulnerabilities and bugs, we are trying our best to fix them free of charge regardless of the support period status.
Answer by: Tatiana Poleshchuk on Jul 26, 2019, 12:53 PM
How can I translate and personalize every text shown on the front-end without the help of a developer?
Question by: Julia Gorobets on Apr 28, 2022, 11:46 AM
Answer by: Julia Gorobets (Admin) on Apr 29, 2022, 11:58 AM
Items 11 to 12 of 12 total
Page
You're currently reading page

2