Sales by Product Attributes
Provides sales data filtered by any number of product attributes.
Current extension version: 1.0.5 | Compatibility: Open Source 1.4.1.1 - 1.9.3.3 Commerce 1.12.0.0 - 1.14.3.3

30-DAY MONEY BACK

FREE INSTALLATION

30-DAY FREE SUPPORT

LIFETIME RIGHT TO USE
Sales by Product Attributes Gallery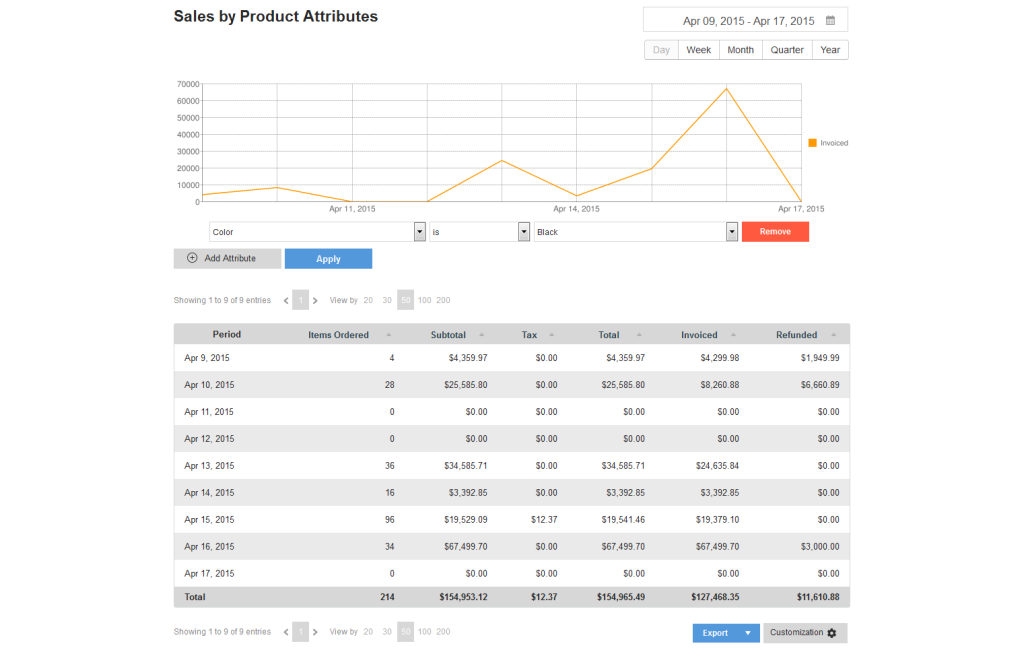 Sales by Product Attribute is the Magento Advanced Reports extension additional unit. With this report, you can discover how many products with specific Magento product attributes have been purchased.
Note: In case you are using an older version of Advanced Reports it is essential to update to the latest in order for this unit to work properly.