Create and sustain your brand presence on Facebook.
Increase your brand awareness among the Facebook public and allow them easily log in at your store with their existent Facebook accounts.
Current extension version: 3.1.3 | Compatibility: Open Source 1.4.1.1 - 1.9.3.10; Commerce 1.12.0.0 - 1.14.3.10

30-DAY MONEY BACK

FREE INSTALLATION

30-DAY FREE SUPPORT

LIFETIME RIGHT TO USE
Facebook Link Gallery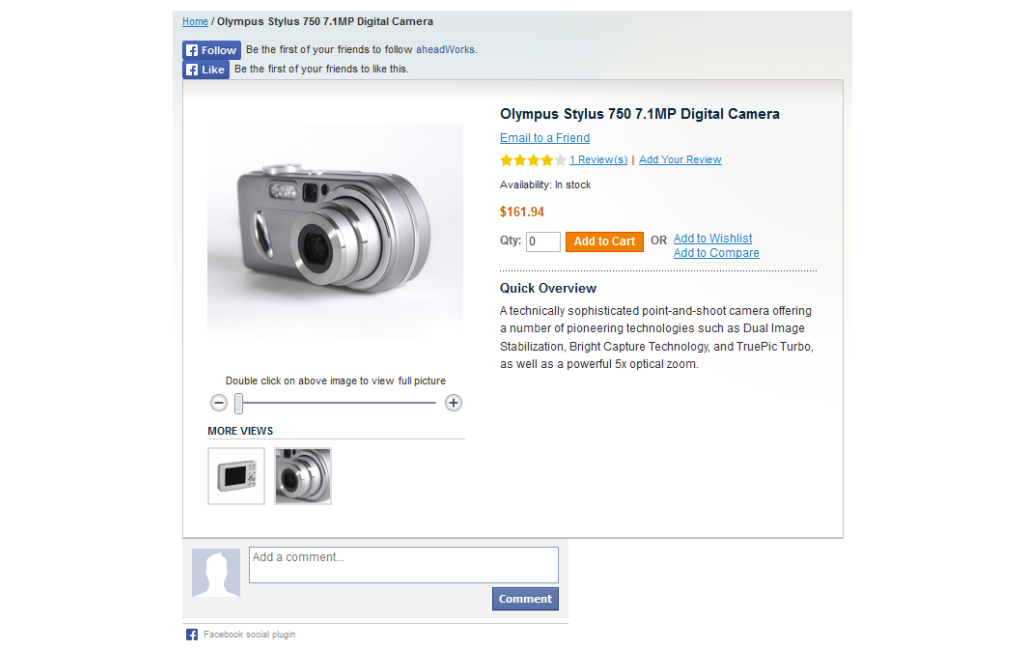 Important note for users of Facebook Link v.2.X: the new 3.0 branch is not compatible with preceding ones. Disable or uninstall the previous version before installing the 3.0 package.
The leading positions of the Facebook service among the existent Social Networks is undeniable. With the Facebook Link extension installed on your Magento, both you and your customers can enjoy the benefits of integration with Facebook.
Your customers are enabled to easily log in at your store with their existent Facebook accounts, and have all the handy tools for liking, subscribing and discussing any content directly on your website. Moreover, it is possible to automate Facebook posts, so that your customers' activity will be instantly reflected in their profiles. You, as a store owner, receive the incoming traffic generated by your customers' Facebook activity.
Features for website visitors
Faster Facebook login to your Magento store
1-click login when the customer is logged-in on Facebook.
Transaction privacy
Customers can choose to not have their purchase details displayed on their Facebook wall. They can opt-in or out to grant your store access to their wall at any time from their account at your store. While the posts are allowed, all the purchases will be reflected on the wall automatically.
"Like" button
The Facebook Like button, added to the Product page, lets your site visitors share your content with their friends on Facebook. When the user clicks the Like button on your site, a story appears in the user's friends' News Feed with a link back to your website.
"Follow" button
Simple yet handy, this option allows a customer to subscribe to your Company's public FB profile directly from the store, without the need to navigate back to the Facebook site.
"Comments" section
This function allows commenting on a store page directly, enabling active page promotion, interesting discussions and immediate feedback.
Features for store admin
Greater brand exposure
Your store and products gain an entry into one of the most influential social media website on the internet. Most of your customers are likely to have Facebook accounts, just let them spread the word of you.
User-friendly interface
Login and sign-up using Facebook API
Custom wall post and action link templates
Ability to include pre-defined number of products from the order in the post
Template variables detailing purchased products. When posted to the wall, all these variables are substituted with real values
Extensive backend configuration possibilities
3.1.3

Released 17.05.2017
* Facebook login issues

3.1.2

Released 27.03.2017
* Stability and speed improvements

3.1.1

* HTML in description of the product is not properly escaped

3.0.3

* Stability and speed improvements

3.0.2

* Facebook API 2.4 compatibility

3.0.1

* Facebook login didn't work properly with API v.2.0
* Orders were not shared on Facebook wall


3.0.0

+ Usability and speed improvement