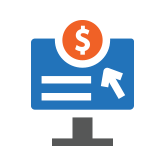 Advanced Subscription Products for Magento 2
Is there support of REST API?
Question by: Ivan on Jul 3, 2019, 4:56 PM
Yes, the extension contains REST APIs and is ready to be integrated into PWA, SPA, and other solutions with modern and efficient frontend interfaces.
Answer by: Tatiana Poleshchuk on Jul 3, 2019, 12:25 PM
What is aheadworks policy on supporting its modules? Specifically if a security vulnerability is found will aheadworks create a patch?
Question by: Conor on Jul 26, 2019, 4:28 PM
Our extensions come with included support period and we are able to provide technical assistance when the support is active.
As for security vulnerabilities and bugs, we are trying our best to fix them free of charge regardless of the support period status.
Answer by: Tatiana Poleshchuk on Jul 26, 2019, 12:53 PM
Is there an alternative way to set the price of trial period to "0"?
Question by: tommytseng on Sep 26, 2019, 5:54 AM
Yes, as a possible workaround, the following scenario can be used:
Shopping Cart Price rules can be applied to the 1st subscription order and the discount may cover 100% of the initial payment.
Answer by: Tatiana Poleshchuk on Oct 7, 2019, 2:41 PM
Does the extension allow purchasing multiple items in one order?
Question by: Mark on Apr 21, 2021, 6:52 AM
Yes, it does. The extension allows to purchase multiple items at a time.
Answer by: Yanina Prudnikova on Apr 21, 2021, 6:55 AM
Is it possible to subscribe a customer to a product from backend?
Question by: Anthony on Apr 21, 2021, 6:58 AM
Unfortunately, the extension does not allow that. This limitation results from the way the module interacts with the payment processors. It is only possible for a customer to subscribe to a product from the frontend.
Answer by: Yanina Prudnikova on Apr 21, 2021, 6:58 AM
Does the extension support Multishipping function?
Question by: Kate on Apr 21, 2021, 7:00 AM
No, it does not. Unfortunately, due to some peculiarities of the interactions between the module and the payment gateways, the multi-address shipping option is not supported by the extension. When there is a subscription product in the cart, the 'Checkout With Multiple Addresses' option will be hidden.
Answer by: Yanina Prudnikova on Apr 21, 2021, 7:02 AM
What happens when we change the price or disable a product that is present in active subscriptions?
Question by: Ricardo on Jun 30, 2021, 1:20 AM
If the price got changed but a customer has not made any adjustments in their Subscription Plan, Shipping Address or Payment Details afterwards, the recurring orders will be placed with the old product price. Otherwise, the price will be changed after the adjustments mentioned are made.
As for disabling a product, if any of the subscription items gets Out of Stock, Disabled or Deleted, the subscription will be cancelled after several attempts to create an order.
Answer by: Tatiana Poleshchuk (Admin) on Jun 30, 2021, 5:41 AM
Items 11 to 17 of 17 total
Page
You're currently reading page

2