Building enduring relationships with customers is the cornerstone of success. Marketing experts emphasize that utilizing incentives can help merchants achieve their desired outcomes, and empirical evidence attests to the efficacy of this approach. Nevertheless, in the face of escalating competition, expanding the base of loyal customers becomes paramount.
If you're seeking precisely this type of solution, the following use case is tailored to your needs!
"I intend to establish a "Refer a Friend" loyalty program with the aim of boosting sales, although I am concerned it may be too complicated."
Our team is excited to announce the release of a new integration of Reward Points for Magento 2 with Refer a Friend extension for Magento 2 that will help you encourage your customers to refer their friends.
With this integration, you can not only provide customers with a discount for referring a friend but also allow them to earn reward points.
How Referral Reward Points work
Only a fixed amount of points can be redeemed. 
For example, let's imagine your loyal customer Dave invites a friend Jane to become your customer. 
Once Jane has registered, she will receive a fixed number of points on her balance account. For example, she'll receive 10 points.
Dave as a brand advocate can receive two types of rewards (depending on your decision) for every friend's first purchase: 
Fixed (for example, 10 reward points on Dave's balance, once Jane has made her first purchase);

Percent (for example, Dave can get 10% of the total order in points to his balance account once Jane makes her first purchase).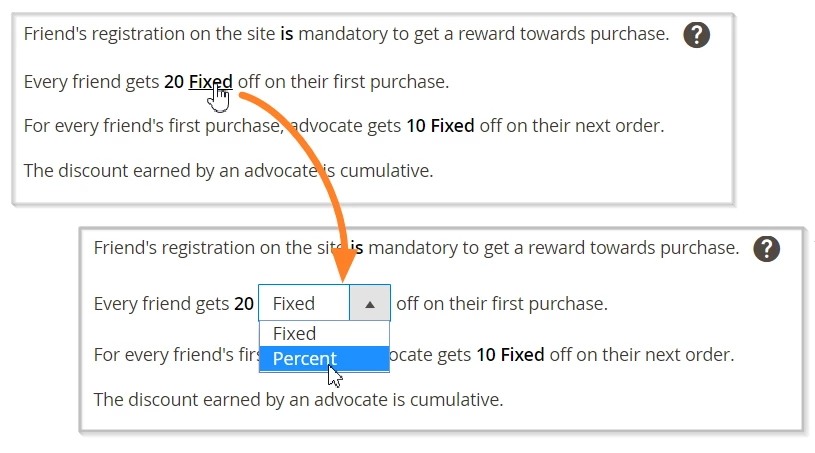 This integration is a great way to attract new customers with the help of your existing customers!
Please note: in the case of using only the "Reward Points" or "Refer a Friend" extension, the feature of giving reward points for referring a friend is not available.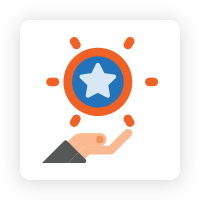 Create a loyal community and increase customer engagement with our Reward system.
Allow customers to earn points on special occasions

Offer additional reward points for registration, newsletter subscription, product reviews and so on

Remind customers about point expiration dates

Provide customers with the number of points they can get for buying particular products
Get the full range of benefits from integration with M2 Smart One Step Checkout, M2 B2B Company Accounts, M2 Advanced Reviews, Refer a Friend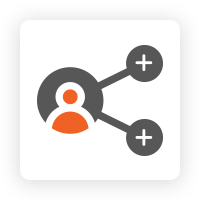 Let brand advocates invite their friends to your store through sharing referral links.
Reward your customers with fixed/percent discount for referring friends

Holding periods for advocate discounts

Ability to share referral links through social networks, email or messengers

Instantly access the info on each particular advocate