Frequently Bought Together
Display "bought together" suggestions on a product page.
Easy setup with just two minor settings
Bought together block displays native related products
Add-to-cart option available right from the block
Current extension version: 1.2.0 | Compatibility: Open Source 1.4.1.1 - 1.9.3.10; Commerce 1.12.0.0 - 1.14.3.10

30-DAY MONEY BACK

FREE INSTALLATION

30-DAY FREE SUPPORT

LIFETIME RIGHT TO USE
Frequently Bought Together Gallery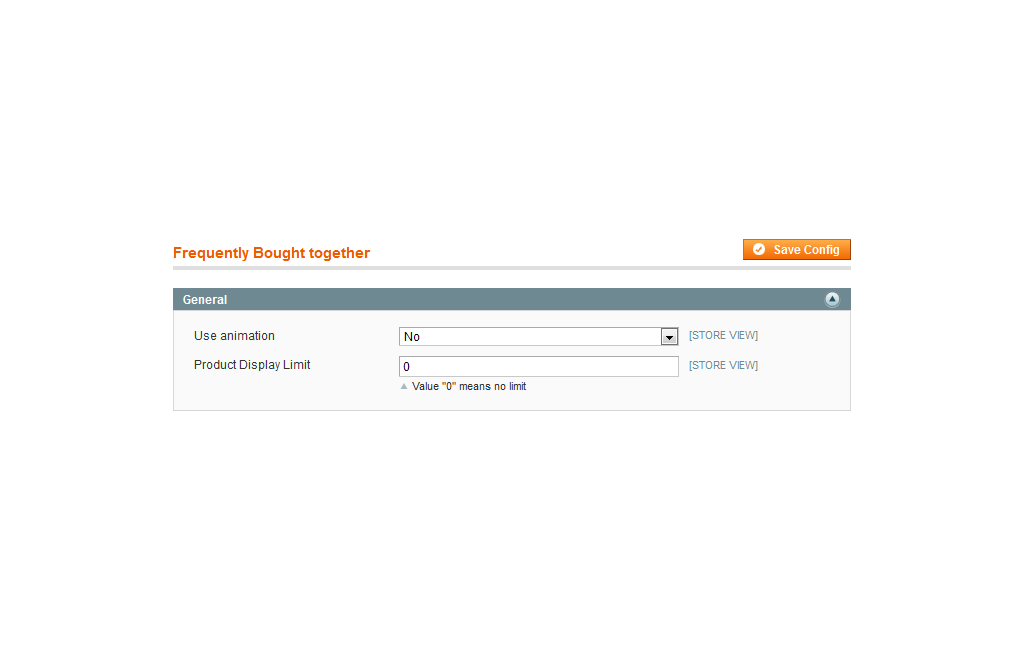 The Frequently Bought Together Magento module takes its honored place in aheadWorks' set of perfectly-crafted Magento sale motivation extensions.
During installation, the Frequently Bought Together extension turns off the Related Products block. By inserting a simple code in your CMS, you can choose where to display the module's content.
Once embedded, Frequently Bought Together displays related products in a neat, comfortable and modern way, employing smooth and eye-catching AJAX and JavaScript effects. This extension not only enriches your store content by making it look Web 2.0, but it also attracts your customers. Consumers are encouraged to place additional products in their carts, increasing your cross-sells and total purchase amounts.
From the AJAX side, the Frequently Bought Together Magento extension is powered by Pico JavaScript library, an in-house project of aheadWorks.
1.2.0

+ Configurable product support
* Incompatibility with AJAX Cart Pro extension
* Related products are outside "Frequently bought together" block if their number more than five
* RWD folder is absent in the package

1.1.13

* Problem with configurable product price
* Incompatibility with Magento EE version 1.13

1.1.12

+ Stability and speed improvements

1.1.11

+ Stability and speed improvements

1.1.10

* JavaSript error if product has no related products
* Total price displayed incorrectly in block when configurable product has special price
* Incorrect work of check\uncheck boxes
* Incorrect work of products with required options
* Minor bugfixes



1.1.9

+ Stability and speed improvement

1.1.8

* Minor bugfixes

1.1.7

* Considering primary product custom options in price
* Magento Enterprise compatibility fixed

1.1.6

* Minor bugfixes

1.1.5

* Minor bugfixes