Progressive web apps are a developing technology, and with Apple now supporting them in the latest iOS update, their time has come.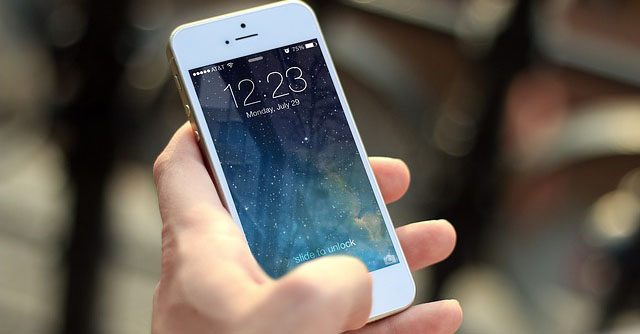 Transform your Magento website and store into a seamless mobile experience and gain a range of benefits!
What is a Progressive Web App?
Historically, for the most part, websites and apps were two very different beasts requiring duplication of effort (across iOS, Android, and other platforms) and creating
competing
ways to sell to customers.
Now, fortunately, web coding has caught up with smartphones. Progressive web apps (PWA's) help your website become the app simplifying the
workload
for your business.
When accessed, the website creates an app icon (just like a shortcut) on the user's device taking them straight to the site. It offers the benefits of update alerts always being current and secure by default with HTTPS and transport layer security, and much more.
1. Follow the Trend to Mobile
A growing percentage of users now do their shopping on a mobile device over a desktop website.
Research
suggests over 27% will do so
in 2018! That figure goes up as the age-range goes down, and mobile devices dominate internet browsing time.
Basically, your audience is going mobile, and you need to follow them. By updating your Magento 2 website to a PWA, you will do this 
efficiently
and save on the cost of app development and subsequent maintenance and updates.
2. Progressive Web Apps Just Work, Mostly
By becoming progressive, your business doesn't have to develop or pay for an iOS and Android app, and then update them to meet the needs of future OS code base changes. Progressive web apps work on any device and automatically
adjust
to the right screen size.
PWA's are new to Apple devices with the release of iOS 11.3, but coders need to be aware that there are some
issues with the Apple's implementation
.
The good news is that now, Apple supports PWA's, many websites will flock to support the feature making it more likely to become the 
default
one.
3. Websites Remain Searchable
As a website, all your Magento content is findable by search engines boosting discoverability. Apps largely seal data away in silos, the enemy of any business trying to work in a connected manner.
By keeping all data resident on your existing web, cloud services, or servers, there is no duplication of data ensuring that analytics can be
handled efficiently
.
4. Push Notifications on a Website
PWA's send out push notifications just like a
traditional app
helping improve ther engagement between a store and a customer. Deals, new products, time-limited sales, and dispatch notices appear on the phone, without the need for unread emails, missable tweets, or Facebook posts.
This can help sites that get hate for constant pop-ups, sign-up, and other notifications that can
clog
a regular site.
5. WPA's Bring Web Speed to Apps
Speed is the
key metric
by which all stores are measured. Many providers still cite a three-second rule at which point shoppers will likely
abandon
their carts or leave the site. PWA's offer standard
app-like
interfaces, but work at the speed of a website.
While Magento is renowned for its
speed
, developers can deliver an app-like experience without any friction to help boost the number of conversions. Any business testing PWA's can use this key metric as a measure of success.
6. Progressive Web Apps don't Need the Internet
One selling point of traditional apps is that they often work offline. In today's Wi-Fi-laden, 4G-going-on-5G world, that is less of an issue.
Even so, a progressive web app can work offline and then
sync
and
update
data in both directions when connectivity is established. And, the more someone uses PWA, the less likely it will be forgotten like those poor zombie apps.
7. PWA's are less Resource Intensive
A typical PWA uses only a
little local storage
. With users pushed to eek out storage larger apps by non-upgradeable iPhones, companies with apps that are at risk of deletion due to their size can breathe easier and let the PWA do all the work.
Conclusion
Mobile apps still have the future, but for practical,
result-focused
businesses, PWA's create a pragmatic solution that conforms to the demands on development resources and allows putting all focus on remaining the key asset of a web store.
Aheadworks is a
Premier Magento Extension Builder
and can help your site make the smooth transition to a PWA.
This guest post is provided by AppInstitute
Author Bio: Izaak Crook is a Digital Marketing Executive for AppInstitute, a SaaS App Builder platform that allows anyone to create their own iOS and Android app without writing a single line of code.