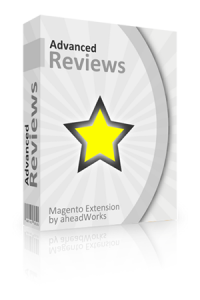 A lot of reputable companies conducted a series of researches to find out the customers' attitude to reviews: according to Kudzu.com survey 86% of the customers are searching for reviews before making purchasing decisions and 90% of those who read reviews left by unknown consumers consider the comments to be trustworthy. But in spite of the large amount of statistical information proving the reviews usefulness, the fear of negative comment is one of the most serious barriers for store owners who are afraid to allow customers to add a review.
We consider negative comments quite valuable: 48% of those who read reviews are looking for what could be wrong with a product — warned is armed. People want to make sure that these shortcomings are not so essential for them and don't really spoil the whole impression of the product. If customers don't find negative reviews in your store, they will go to the other place and purchase there.
Negative comments reduce returns to the store. People may be misinformed about a product and after the purchase they become upset and return it. If they knew about the shortcomings earlier, they would approach to product choice more consciously.
The Advanced Reviews extension allows consumers to point out the advantages of the product as well as its shortcomings in the specified fields. Not everyone is a perfect writer, but everybody can tick the required properties of the product off. This opportunity creates more detailed and correct picture of the costumer's opinion about the product. The Pros and Cons fields sum the review up and express the customer's impression in few words. Consumers can select product properties from the list as well as add any others by themselves. It is also possible to sort comments by any Pros and Cons in Customer reviews page.
"Would you recommend this product to a friend?" field defines the level of how much the customer is satisfied with the purchase. The customer may select no Pros and Cons, may not enter any extraordinary comment but for somebody the answer to this question can mean much more than tumid words as no one would recommend bad things to a friend.
Those consumers who read reviews can express their opinion about this or that comment – they can either complain to the store administrator of some incorrect review in the "Inappropriate review? Report it" field or evaluate the helpfulness of the review answering "Yes" or "No" in the "Do you find this review to be helpful?" field.
Features:
Possibility to restrict adding reviews to logged in customers only
Review helpfulness rating
Helpfulness voting can be restricted to logged in customers only
Configurable ability to allow adding reviews to customers who bought the reviewed product only
Social bookmarks bar for sharing reviews
Report abuse feature – let your visitors inform you about inappropriate reviews
Pros and Cons list configurable by admin, can be set up per store
Customer-defined Pros and Cons
"Would you recommend this product to a friend?" block
"All my reviews" feature displaying all reviews of a logged in customer
Sorting (both directions are applicable): by date, by average rating or by helpfulness
Easy-to-use interface
Easy 2-minutes installation
Meets Magento programming practices for most versions and customizations compatibility
Product page: https://aheadworks.com/advanced-reports-extension-for-magento-1.