"Cart abandonment is a major pain point for most online merchants and one of the most complex. Its solution is based on numerous practical experiments and at the same time requires substantive analysis and statistics to be successfully resolved". - 
The above words were written by our team almost 10 years ago, but still, the abandoned carts problem exists and devours $18 billion revenue from e-commerce stores annually.
In spite of such an appalling loss, the figures could be much worse without different solutions invented and used to fight this problem. Aheadworks contributed a lot in increasing conversion rate to a large number of webstores. In this article, we'll highlight some modules to use for cart abandonment prevention in Magento-based stores. 
The aggregated data from several sources shows the disturbing trend of contemporary webstores cart abandonment: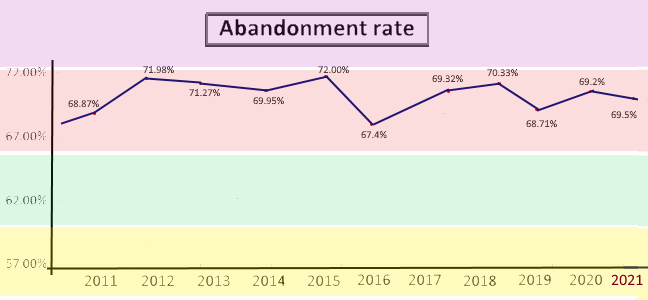 Although, since 2013 constant Abandonment rate rising has finally paused, swinging between 68 and 72% could hardly be called good indicators. The average abandonment rate really disappoints when you get the insight that customers abandon nearly four of the five shopping carts. According to statistics made by Baymard Institute, customers mostly abandon their carts due to price issues: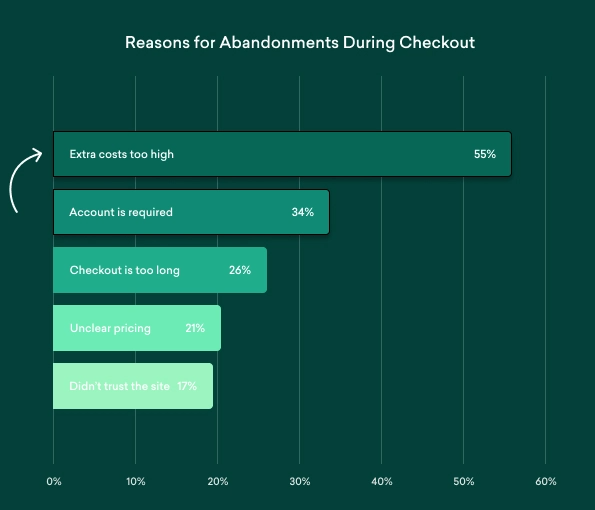 Source: Baymard Institute
Almost all of these issues are aside from the particular eCommerce software functionality and depend on the specific pricing policy of every single online store. However, Aheadworks offers some effective solutions for Magento-based stores which will mitigate customers' perception of price and prevent them from abandonment. 
For you to scrutinize all possible solutions we decided to recollect both Magento 1 and Magento 2 extensions intended to decrease cart abandonment and convert your website visitors into customers.

Group Deals The Group Deals extension for Magento 1 allows you to organize collective purchases by offering products at significantly lower prices. Furthermore, group deals will naturally attract many prospects to your store as customers will recommend certain deals to their friends.

The Subscriptions and Recurring Payments extension for Magento 1 is especially valuable for those customers who purchase on a recurring basis. Subscriptions can be sold at lower prices than one-off items.

Points & Rewards, Refer a friend for Magento 1. The mentioned modules allow you to reward customers for certain useful activities or purchases in your store and convert them into your ambassadors and regular shoppers. The prices in your store can be lower for them and, thus, much more attractive in comparison to your competitors.
One more very interesting thing is that customers often save items in their carts and abandon them with the purpose to come back later. Here comes the second stage of cart abandonment prevention. Want to succeed on that stage? Stay in touch with your customers! Retargeting advertisements and follow-up emails are the main and experimentally confirmed solutions at this stage.

The Follow Up Email extension generates and sends automated notifications to your customers via email. The functionality of this module allows carrying out various follow-up activities and is ideal for abandoned carts renewal. Just imagine that you can: 
Allow customers to restore their carts with one click from the link inserted in the email;

Allow customers to restore their sessions

Automatically generate and send coupons to customers

Use flexible rules and send numerous follow-ups based on specific criteria;

Track links with abandoned cart recovery statistics
With Magento 2 commissioning Aheadworks extended its scope to supply the platform websites with high-quality extensions. And following previous experience, a lot of preventing abandonment modules have been released since that time. Some are similar to Magento 1 extensions with an increased number of useful features enabled, the others embrace completely new functionality. But the goal remains the same - make website maintenance as easy and profitable as possible.
Magento 2 users are also equipped with a large number of abandonment fighters like Refer a Friend, Reward Points, Follow Up Email extensions. The operation mode is similar to Magento 1 variants but few new features are implemented, for example, the possibility to export/import point balance as the .xml or .csv files in M2 Reward Points, etc. So in case you are interested in the Magento 1 extensions mentioned above, you can easily find an option for your Magento 2 website.
Nevertheless, there are some more extensions for your Magento 2 website to re-engage abandoners and get them to reconsider making a purchase.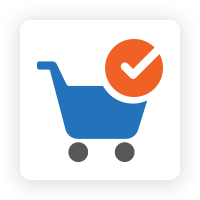 Smart One Step Checkout. A long and confusing checkout process will definitely lead to abandoned carts, while checkout optimization can increase conversions by more than 35%. Eliminate the required additional steps of the checkout process with the Smart One Step Checkout extension by excluding or adjusting certain fields, supporting different payment methods, and offering auto fill-in for registered customers. By the way, the extension has gained more features within the last update. Make the checkout process quick and simple.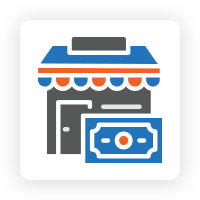 Store Credit and Refund extensions are intended to build trust between customers and the website. An ambitious return policy often causes customers to second guess their purchase. Thus returns are the reasons for revenue decrease. The ideal balance solution provided by the extension is turning refunds into store credits, keeping, in this way, money within the store.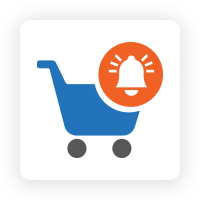 Abandoned Cart Email Some customers just need a reminder to return. Scheduled mailing handles it well, so you can be sure in your return campaigns.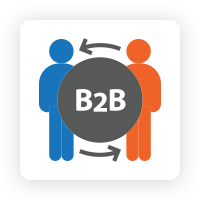 B2B Extension Suite is a flourishing extension with the multisolution operation. Enabling credits, quotes, requisition lists, and other highly required features are included in one suite. For B2B eCommerce it's a must-have tool to get the reputation and set intelligible rules to customers that leads to a significant decrease in b2b cart abandonment rate. Just imagine that you can:
Allow customers to hold company accounts

Enable customers to collect and add SKUs straight to cart

Assign credits to trusted companies

Optimize the quoting process

Engage requisition lists for repetitive purchasing

Allow customers to set permissions

Imply restrictions, and so on
Generally speaking, all our extensions are aimed to reduce the abandonment rate as they improve one or another stage of the online shopping process. Before or after the abandonment, our extensions positively influence customers' perception of your store, increase loyalty and, finally, reduce abandonment rates. You can find more solutions in Optimizing the Magento Store Checkout Process post.