The price of light is less than the cost of darkness.
Arthur C. Nielsen, Market Researcher & Founder of ACNielsen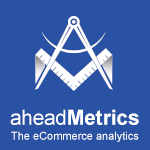 No one is able to imagine a profitable business without all-round effective analytical tools. Even more, big success is a result of owing a versatile and complete data in real time.

aheadMetrics, reporting and analytical service, provides the same exactly thing for your e-shop – it gives you a complete information about sales, products, customers, and other activities within your store.

We constantly improve aheadMetrics: develop new reports, add measurement dimensions, and offer high-quality analytical functionality.

Today we would like to bring to your attention some new features, which are designed to enrich your facilities provided by aheadMetrics.
New Features

Sales by Product Attributes
The Sales by Product Attributes report operates with Magento product attributes and provides an opportunity to use unique attribute combinations. Using these combinations, data operators and attribute values you are able to get sales data about any product or product group, which matches the specified attributes. This would allow you to build highly demanded Sales by manufacturer, Sales by size, Sales by color and many other types of reports.

Sales by Customer Attributes
The Sales by Customer Attributes report analyzes the history of sales of definite customers united by a certain attributes combination. This report is absolutely indispensable for marketers and store owners as it highlights the purchasing power of different customer groups.

The functionality of the report is built on customer attributes and allows you to create fine-grained customer segmentation. It uses the full list of Magento customer attributes, such as age, gender, shipping and billing address attribute groups, and lets you define primary and any number of secondary groups of buyers. This information makes you confident about their purchasing incentives and habits, and allows you properly promote your products within each group.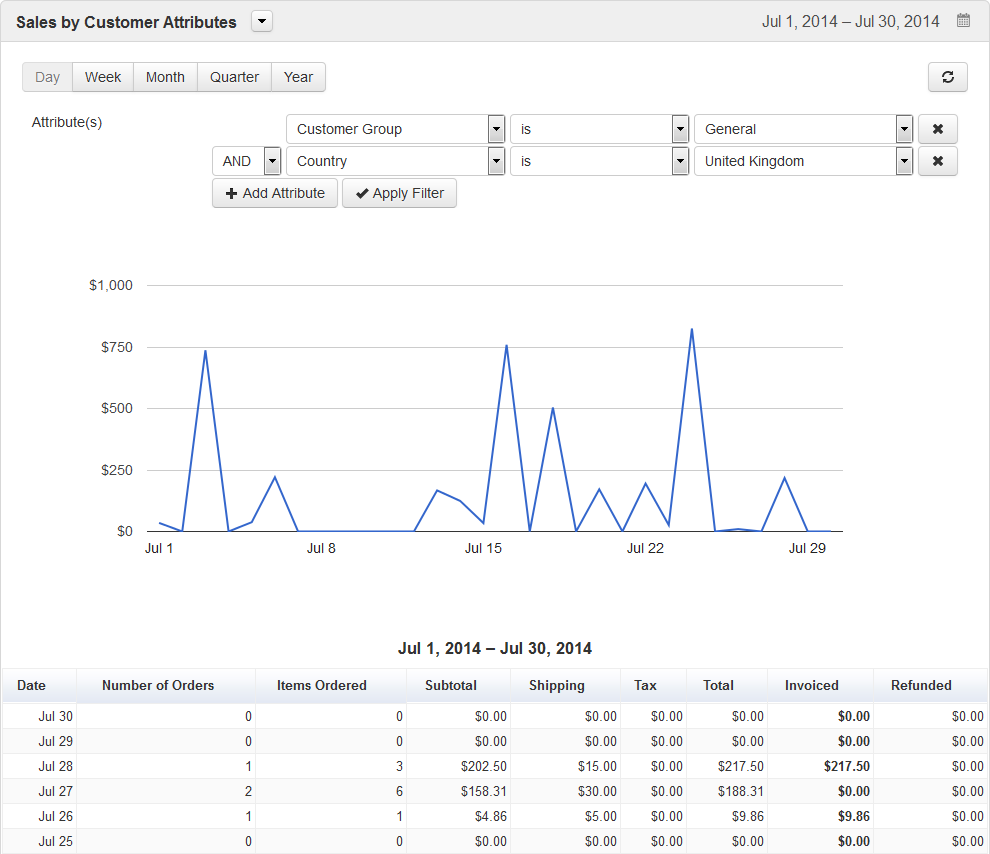 Restorable Custom Configurations
The set of attributes and their conditions settled for the reports above can be arbitrarily complex and sometimes it is difficult to restore them correctly. In order to remove this obstacle we created a new functionality, which saves current report properties and restores them during your next visit. If you change some attributes or attribute values, it saves the new configuration when you click the "Apply Filter" button . This functionality is available for all reports of the service.
Customers about aheadMetrics
All the products we create are intended to be of a big value for our customers, so we always highly appreciate your feedback. aheadMetrics is not an exception, and we are grateful to our clients for their high evaluation of our efforts.

Stavros Topaltzikis: "When I started working with magento CE, I missed the ability to have a dashboard view of key statistics. Where are my clients geographically, what are the best selling products, how does the financial aspect пrows, etc. Magento has a limited built in set of statistics. It is also not usable enough.

With aheadMetrics, I found what I was looking for: clear, intuitive and up-to-date statistics for almost every aspect. My clients, orders, invoiced and credited amounts and much more.

I currently use it every week to have an overall view of the financial and other statistical knowledge a shop owner should have. In my opinion, it is one, if not the only, free service up to 1000 orders that gives what it promises. Metrics that helps you go ahead.

Stavros Topaltzikis, www.griekseolie.nl

The pricing of the service contains one free and four paid subscription options. The only difference among these options is the number of imported orders, but we also provide one-month trial period within each paid plan you could try and evaluate the service. The full list of features, reports, and the demos are provided on the site of aheadMetrics.

We invite you to share your impressions and remarks about the service in comments below.

You can also submit feature requests in our dedicated forum.