Online sales are amazing as they offer merchants multiple great opportunities to personalize products and make unique offers.
Still, having a vast variety of available tools for that purpose we are not always confident about all the possibilities and options of their application. So, in this post we'll discuss some valuable tips on using the
On Sale + Product Labels
extension in your Magento store.
On Sale + Product Labels

The
On Sale + Product Labels extension
adds visually appealing labels and call-to-action texts to the images of your products. Although the main functionality looks simple, the module has numerous configuration opportunities, which allow you to tune the appearance of your products and make them even more attractive.
The initial configuration make take definite time, but since it is done, the specified rules will automatically trigger your promotions.
The product page of the extension highlights
20 functionality features
, but we'll flag only the most significant ones:


Customize a label for every product;


Add your own images for catalog and product labels;


Nine predefined label positions: top-left, top-center, top-right, middle-left, middle-center, middle-right, bottom-left, bottom-center, and bottom-right;


Create an unlimited number of label rules;


Define multiple conditions to trigger a rule;


Limit rules duration;


Insert any product's features into a label text using a specialized "attribute" code;


Utilize special variables to include in label texts.


On Sale + Product Labels Usage Tips
Each online store has its own product line, buying audience, and marketing approaches and no one can offer any universal and successful method of sales applicable to all companies. So, we do not offer any amazing solutions just provide some proved tips, based on the psychology of sales and practice.
Don't offer multiple promotions simultaneously
Even though the module provides you an opportunity to settle multiple kinds of promotional labels, don't rush to use it. The main principle of the Gestalt psychology is
simplicity
. It says that people tend to simple things and clear offers as they believe that complex terms are often used for frauds.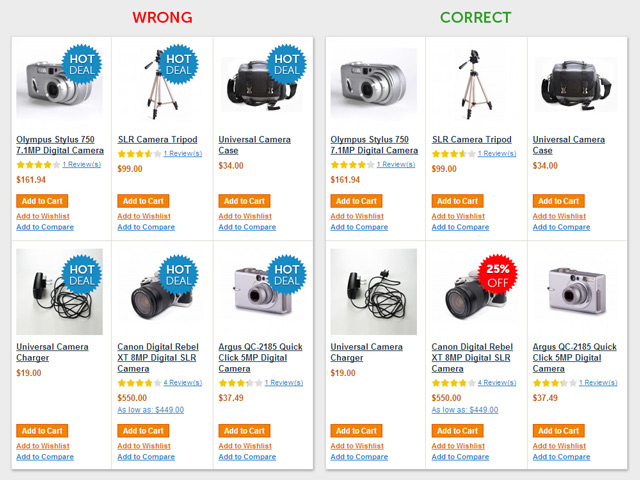 Multiple Promotional Labels Look Suspicious
Make your notice and image predictable
People are conservative by their nature and better perceive experienced in the past incentives rather than absolutely new ones. Due to pre-defined patterns of behavior, people easily accept only well-known images, shapes and phrases.  So, you should better use
familiar symbols
like stars, circles, ribbons for your labels and
regular promotional phrases
.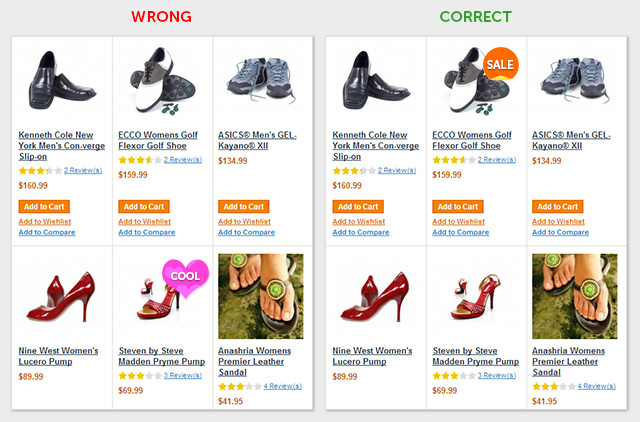 Try to Avoid Extravagant Promotions
Create worthy benefits
In order to use this tip you should precisely know the buying audience as ,sometimes or even for some merchants in most cases,
intangible incentives are more effective
. Free shipping or extended warranty may be more valuable for your customers than any discounts.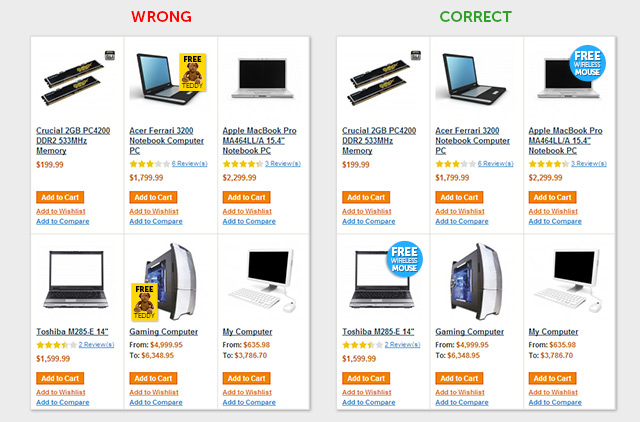 Create Worthy Benefits
Embrace the power of labels
Labels are not only a highly-effective promotional tool, but also
possess their own power
. According to Labeling Theory, people tend to trust labels and even may change their behavior patterns influenced by the terms used to describe or classify them.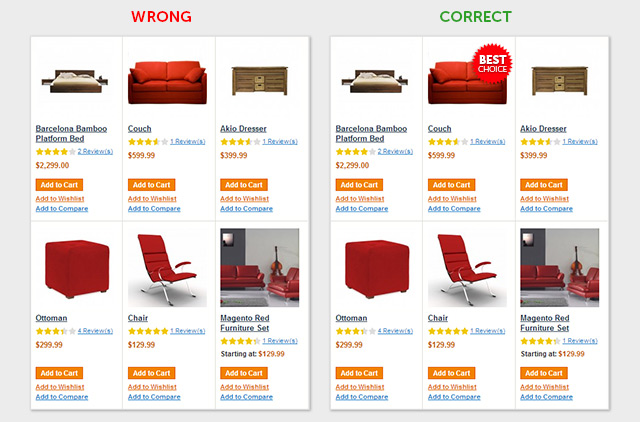 Labels Possess Their Own Power
Surprise customers
Although customers prefer stability and predictability,
 they still like surprises
, as well. According to a classic study by Norbert Schwarz, even a tiny surprise may create positive mood. So, never hesitate to gladden your customers and you will feel their gratitude in the profit.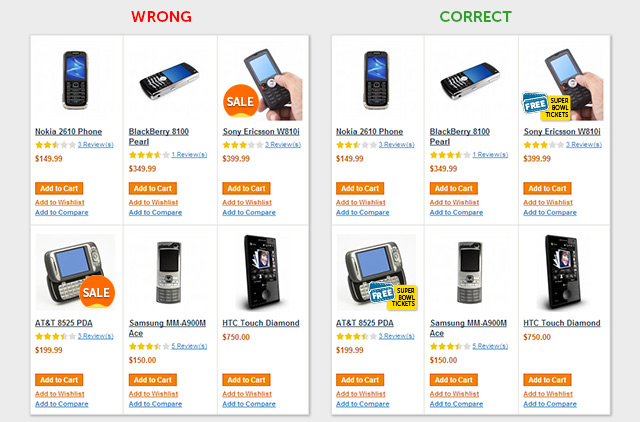 Surprise Customers
The mentioned above tips do not compose an ultimate list; they are just intended to open your mind and wake creativity.
More information about the On Sale + Product Labels extension is available on the
product page
, or you can try it in action in our
demo stores
.
If you have any questions regarding the module, you can share them in comments below.