Our team is happy to announce that recently, we've acquired the status of Magento Premier Extension Builder!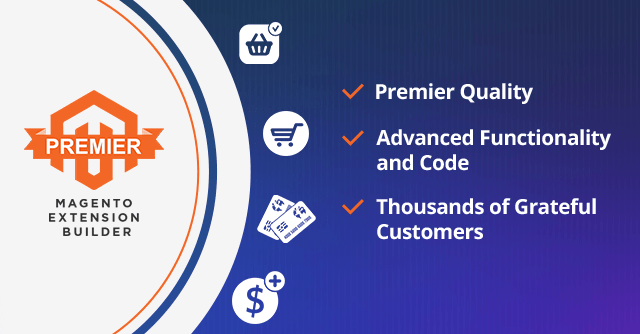 Aheadworks is a reliable provider of high-quality Magento extensions with thousands of clients all over the world. In our work, we are guided by the following principles and goals:


Rich functionality;


High-quality code;


Advanced UI and UX;


Magento coding standards conformance;


Extensive testing and cross-platform support;


Web API support and PWA-readiness.


Vitaly Verbitsky, VP of Partnerships and Sales:
"It's been a great step for Aheadworks, and this is really an honor to become a Premier Magento Extension Builder. We'll continue to provide best-in-class extensions with high-quality code and support services making the Magento ecosystem better, more reliable, and transparent."
Join the family of 60k+ of our customers and friends all over the Globe!