We would never be able to spread the word about our products so efficiently and make our extensions so popular among the end users without our multiple loyal partners.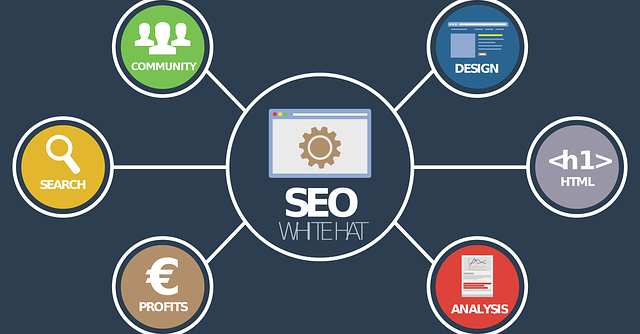 Despite the strong competition among the Magento extension providers
most of our partners remain committed to our products
and sincerely consider them the best alternatives for their custom projects. Most of them have their own prefered solutions for different goals and areas of their clients' Magento stores.
Today
we'd like to share one more opinion
on our modules provided by our authorized partner Coding Basics regarding possible SEO enhancements on Magento 2.
CODING BASICS
AHEADWORKS AUTHORIZED PARTNER
Coding Basics was founded in 2014 from an ambition to provide more knowledge on Magento. The team consists of a dedicated team of Developers that work on websites daily, and a few marketers that optimize clients websites. With more than 5 years of working experience at the company, we have come across the most common problems that Webmasters & Developers face today.
3 Magento 2 Extensions to Improve SEO
Having an edge on the competition nowadays is very hard to do. Especially on the platform like Magento 2, where all stores look like each other. With premium extensions like the ones from Aheadworks you can offer something different than your competitors in both SEO and User Experience. Today we will focus on
3 extensions that will definitely improve
your Magento 2 store's SEO. These extensions are proven and regularly used by clients of us here at
Codingbasics.net
.
Shop by Brand for Magento 2
This extension
is a must-have for every Magento 2 store owner. It makes it possible for you to
create brand pages
, which is where the real SEO benefit comes from. Say for example you are selling underwear in your Magento 2 store. Now, instead of having category landing pages like "red boxershorts" you can have branded landing pages like "Calvin Klein Boxershorts". This is great for SEO as customers often search with Brands in mind, especially in niches like clothing. This applies to almost any niche, whether it is clothing, cars or technology.
Additionally you can enhance your product pages by automatically displaying brand logos on your product pages, and making it easier for customers to find all products of this brand your store has.
Magento 2 Blog
Creating blog posts
is a great way to
increase traffic to your Magento 2 store
. You can easily write blog posts daily, or weekly on recent topics surrounding your niche, new collection/product releases and news about your store. You can even provide some industry knowledge about the niche you are operating in. There are literally hundreds of ways you can use this extension, so we highly recommend you take a look at it and install it in your store.
Product Questions for Magento 2
The
Magento 2 Product Questions extension
is another great extension that will surely improve your SEO. This extension allows you to
make use of User Generated Content
. This means that on every product page, users can publicly ask questions about that specific product to be answered by store owners. It answers the questions other customers also may have and removes the barrier preventing them from making a purchase. It also adds more highly relevant content to your product pages improving rankings of your store. It is a win-win situation for you to take advantage of this module.
If you have not yet upgraded to Magento 2, we highly recommend you to start that process now. Magento will
end the support
for 1.x in November 2018, and it's wise to
start early
to ensure you have enough time to tackle any issues that might arise from migration.