Blogging is one of the most impactful marketing initiatives eCommerce businesses should focus on. With the explosion of eCommerce, there are now, more than ever, a sea of competitors. 
Blogging helps your business provide customers with product updates, releases, trending industry news, and while increasing site quality, SERP rankings, and drives organic traffic. 
Not to mention, your blog is an excellent channel for your business to promote sales, discounts, coupons, and announce upcoming events!
There are higher chances of merchants looking for answers to why blogs are such a mainstay for an eCommerce business. Why should an eCommerce business implement a blog? How can a blog help boost website traffic? Is it profitable to run a blog in the long run? Will there be a significant increase in sales from blogging? 
In this blog post, we aim to answer those questions, and review the main advantages of integrating a blog extension on your Magento 2 store. 
Below we list all the top benefits, as well as the how and the why they will benefit your online business.
Benefits of Implementing a blog extension on your eCommerce store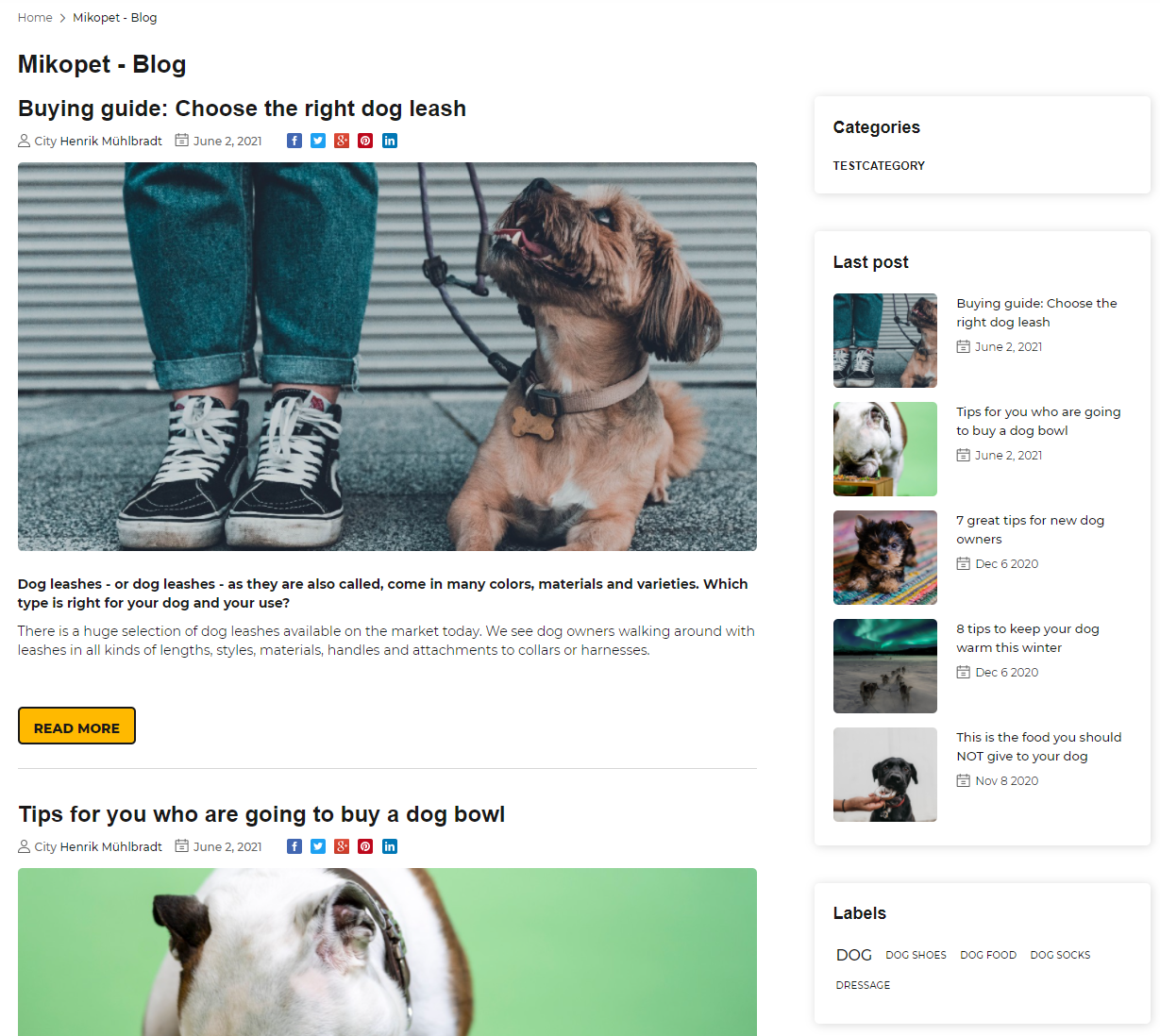 When blogging on a web store, businesses should provide quality content in their blogs. Still, the look of blog pages, including their design and layout, is the aspect that content marketers should carefully consider as ugly-looking blog pages will hardly encourage visitors to read them. 
According to a study conducted by Google, people find more visually appealing websites less complex. In other words, the smaller the number of elements "overloading" a blog, the more visitors it will attract and engage.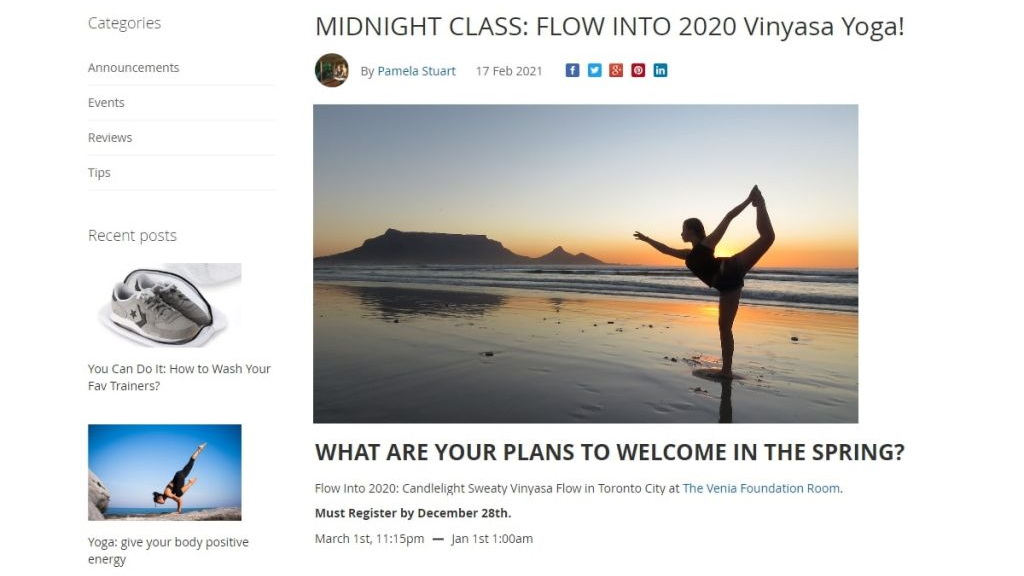 Another study conducted by Kissmetrics proves that articles containing visual data attract more attention than those with plain text. For example, articles with images get 94% more views than articles without them, while posts with videos included can bring almost 300% more inbound links to a blog. 
As Hubspot claims they are liked and shared on social media three times more often than ordinary posts, infographics remain a powerful visual tool. 
When creating a blog post, its length should also be taken into consideration by content marketers. In e-commerce, the optimal length of a blog post published on a site depends on the industry the related business operates. Recently, Neil Patel, a well-known SEO specialist, conducted a study of the optimal length of blog posts depending on the topic that guarantees high conversion rates. 
For example, in the Gadget industry, the optimal size of a single blog post is 300-500 words, while for the Fashion industry, it is notably higher - 800-950 words. The unsurpassed leader here is the Film industry with a 1500-1700 words average length value. Such differences between length values in various business industries are explained not only by their specifics but also by the preferences of their target audiences. People interested in gadgets prefer to read short descriptions of product specifications, while movie amateurs read long film reviews. 
With the WYSIWYG editor provided by the Blog extension, content marketers can easily follow the above specific requirements and publish only efficient blog posts. The editor provides all the necessary tools for writing and designing blog posts, including text formatting, HTML editing, adding URLs and media content, inserting widgets, etc.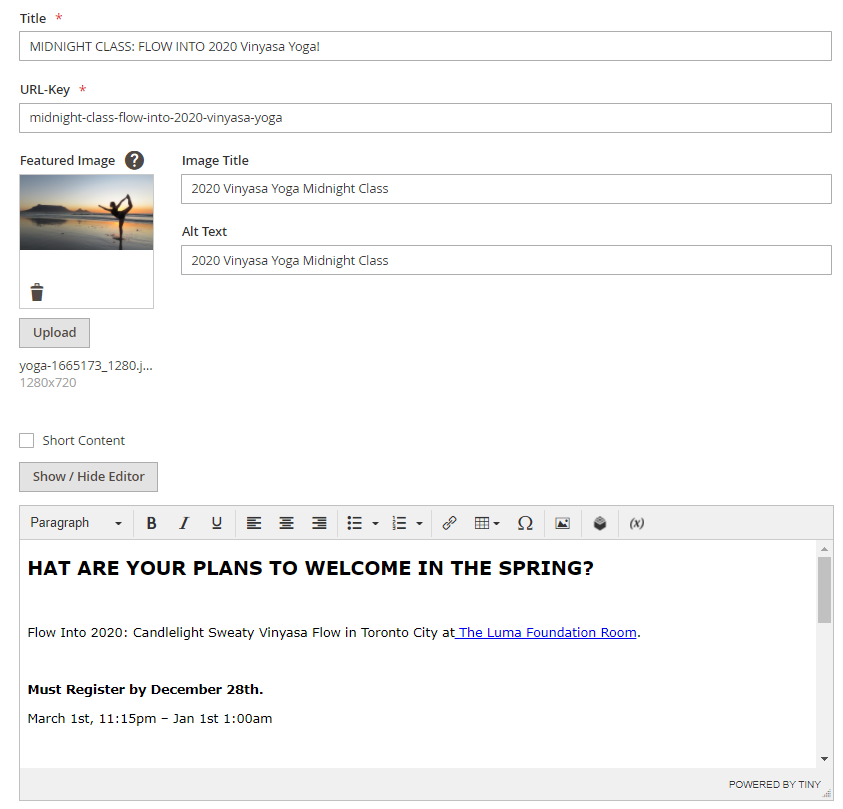 For those merchants who want to have more advanced tools to create amazing content by simply dragging and dropping widgets, we can advise to checkout Buildify - page builder solution, which is totally compatible with Blog extension by Aheadworks as well.
To provide visitors with a smooth browsing experience on their blogs, content marketers should consider organizing their blog posts by categories and tags. Both categories and tags notably improve blog navigation for visitors.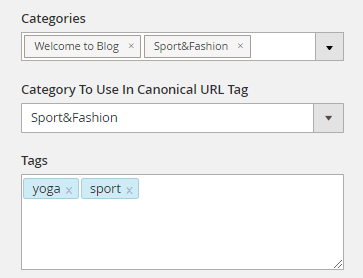 Categories are related to broad topics listed on a blog page, in which related blog posts can be grouped. Labels, in turn, are more specific than categories and act like keywords used by visitors when they search for a particular topic on the blog. Suppose you want to find specific information in an e-commerce blog, and you need to see it quickly. 
With categories and tags provided in the blog, you can quickly narrow down your search or, inversely, broaden it by looking through particular categories and tags related to the information you want to find. With the help of the Blog extension, content marketers can quickly assign categories and tags to the related blog posts and create new categories. To provide visitors with even broader navigation opportunities, they can also add the Recent Blog Posts by Aheadworks widget to their blog pages.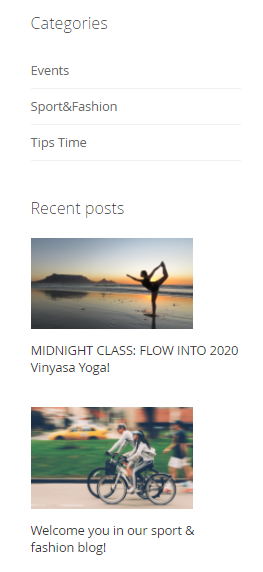 One of many ways to enhance the marketing power of a blog provided by our extension is to add blocks with related products under each blog post. 
Such blocks promote products related to a particular blog post and further contribute to users' navigation experience. By providing links to related products in these blocks, marketers allow customers to proceed to the pages of these products right from blog posts. In this way, they effectively cross-promote their products among customers.

Alternatively, when you want to buy a smartphone but can't decide only from its technical specifications, you can add related blog posts right to those product pages.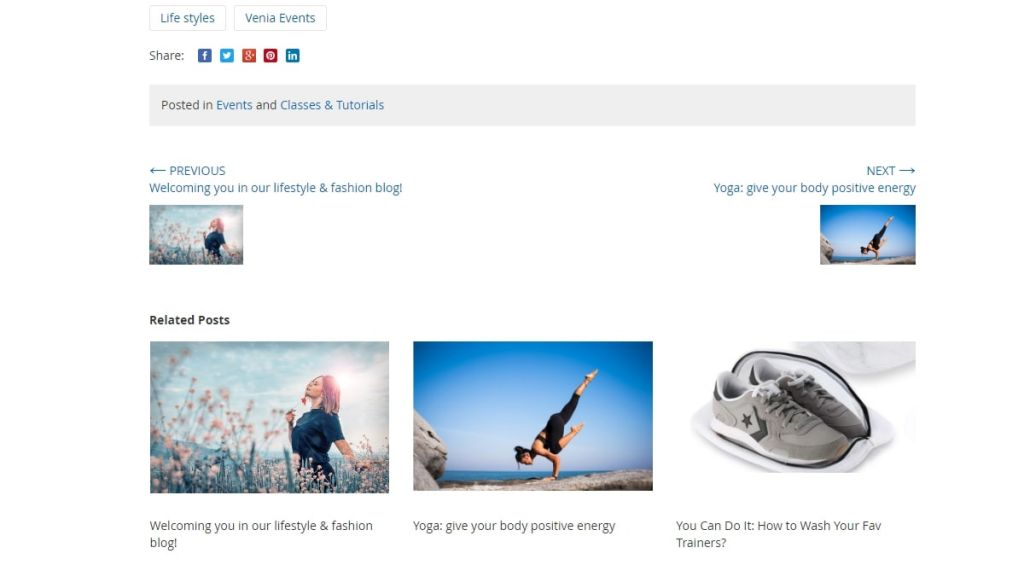 From that tab, customers can proceed to the blog post containing detailed device reviews and comparisons, video presentations, etc., to ensure this is precisely what they need. The study conducted by MarketingProfs among 255 marketers operating in the B2B and B2C domains proves that content types that bring the highest customer conversion rates include research reports, video and motion graphics, case studies, again, infographics and the like. 
With a Blog extension, content marketers can also determine positions of related products blocks on blog pages, specify their layouts, decide whether to display the Add to Cart button in them (so that customers can proceed to the checkout right from the blog post) and choose the product pages where tabs with related blog posts will be displayed.

A commenting system of a blog plays a vital role in driving customer engagement. With a convenient and adjustable commenting system integrated into a blog, content marketers can initiate discussions among visitors and encourage them to share their product experience. 
According to the statistics provided by BuiltWith, the most widely-used comment management system is Disqus. The procedure smoothly adjusts to the look and feel of any website, perfectly works on various devices (desktop and mobile), and supports more than 70 languages. In addition, customers can leave comments in Disqus through their social network profiles. Aheadworks blog extension users can smoothly integrate their blogs with Disqus and take advantage of all its benefits.

The ability to schedule blog posts suggests creating a reliable content plan. With the content scheduling functionality, marketers can determine specific dates and times of publications and schedule posts conveniently. This is particularly important in special events, such as new product releases, holidays, weekdays, vacations, and the like, for which the content should be prepared in advance.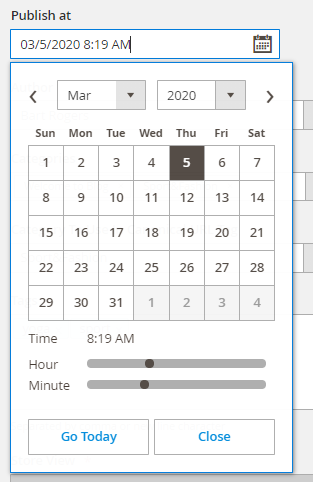 Scheduling blog posts is significant for online businesses that are scarce in resources. So, when going on a vacation, they can schedule their blogs to avoid the decline of the customer activity on the blog. We can also imagine the situation when a content marketer needs to postpone a blog article for a specific night, which is especially useful for international retailers. Implementing a Blog extension provides marketers with a powerful scheduling tool. They can precisely define the day and time (including seconds) for the blog posts to be published.
Search Engine Optimization
There is no need to say how essential it is for online businesses to be ranked in Google so that customers could easily find their websites. The more pages of a single site are visible to Google; the higher is the traffic. That's why XML sitemap, SEO-friendly URLs, and accurately composed meta descriptions are necessary tools when gaining high positions in Google. 
The Blog extension offers a perfect solution here. All blog posts are listed in the sitemap.xml document, so marketers don't have to worry about the visibility of their newly published posts on the internet. Moreover, content marketers can manually specify URLs and meta descriptions of each blog post with the extension.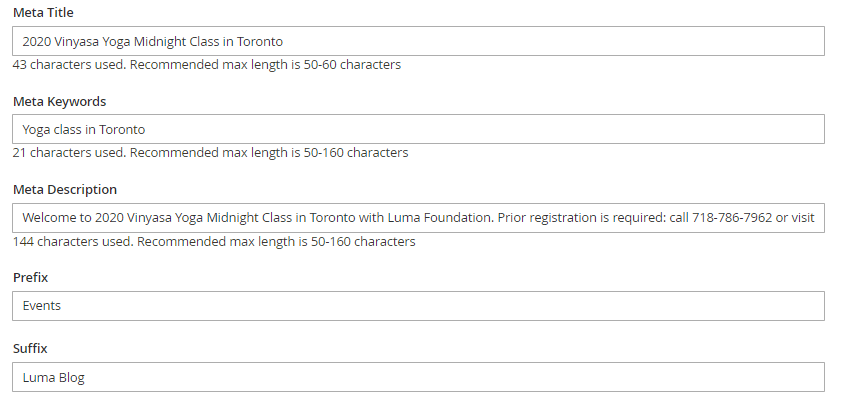 As the e-commerce environment is mobile and changeable, many businesses constantly look for better options for their web stores and official blogs. So, website migrations to new e-commerce platforms or better content systems are common in this domain. And the Blog extension can facilitate those movements significantly. 

Suppose you run a site that works on Magento 1 and already uses the Blog extension for this platform. In that case, you can smoothly migrate your blog to Magento 2 and a new version of the extension, accordingly. The additional information on the process is provided in the Migrating from Blog for Magento 1 section in the Blog extension User Guide.
Moreover, the owners of the WordPress blogs have also not been overlooked. Blogs that run on WordPress can be easily imported into a Magento 2 store blog via migration functionality. The WordPress Import section of the extension User Guide explains the workflow in detail.

Recently, we have added enhanced search functionality in the Blog 2.9.2 release. It will be powered via Elasticsearch.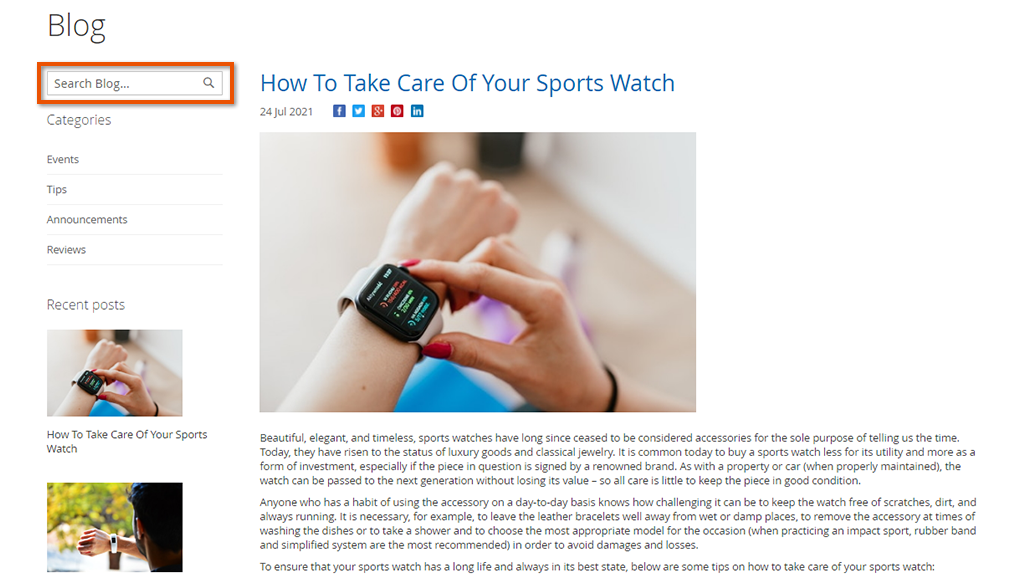 With the latest release of the Aheadworks Blog extension for M2, business owners, and content marketers can deliver engaging blog content, quickly and efficiently!