Last Friday we celebrated our
10th Anniversary
 and now we want to share our joy about this event.
Our working space turned into a great party venue with over 60 colleagues and guests. It was an excellent occasion for us to get together and have a talk. And, of course, it was a great opportunity for team building.
Three flours of our office hearty welcomed our guests and partners and encouraged them for birthday congratulations and gifts. We got a great chance to get to know each other closer. Wonderful mood and friendly atmosphere were particularly favorable for this, and Akute band performance made it simply unforgettable.
We want to
 congratulate all the staff
 with this anniversary and wish all of us more modules and themes, more customers and partners and a long success in business.
No doubts, that the most proper way to convey our festive mood to you is showing interesting photo from the party. Enjoy our 10th Anniversary Photo Album and some comments for the pictures :)
That's how it was.
Stage 1. Drinks and Snacks are waiting for the guests.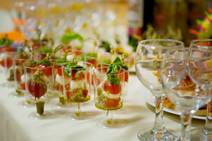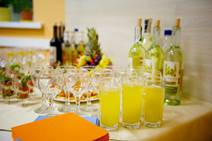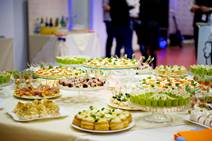 White banquet tables were full of colors and looked lovely. Delicious snacks and refreshments were just what we needed at the end of the day.
Stage 2. We went to drink some beer.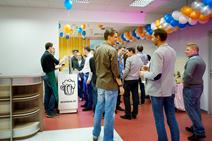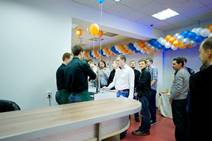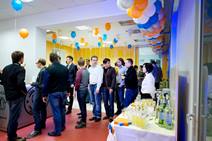 Waiting for a glass of beer is a chance to talk to colleagues and guests. Beer is a popular drink as it turned out.
Stage 3. Conversations became louder. People became more cheerful.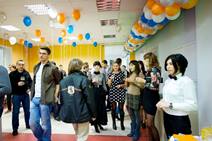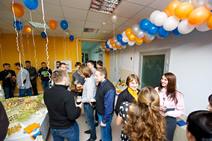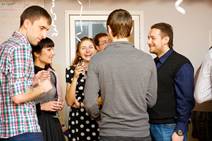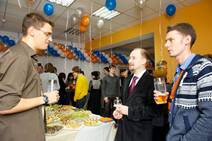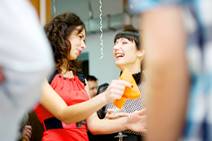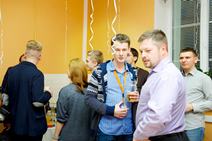 One hour later business talks are over and fun begins. And our charming girls made the party magnificent.
Stage 4. Some guys are working for the camera.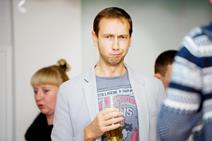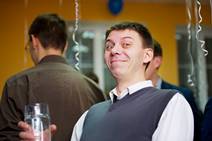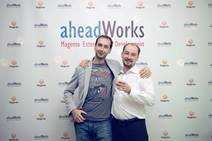 Everyone was invited to start new career as a photo model.
Stage 5. Akute plays their famous songs, as well as new ones, against our Press Wall. We are dancing.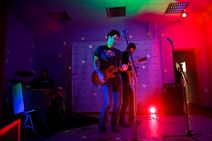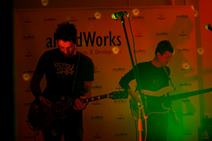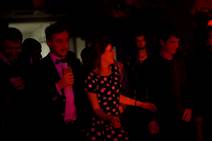 Real drive and storm of sound made everybody dance, jump, spin and much more. Thanks Akute.
Stage 6. It's getting dark… Curtain falls.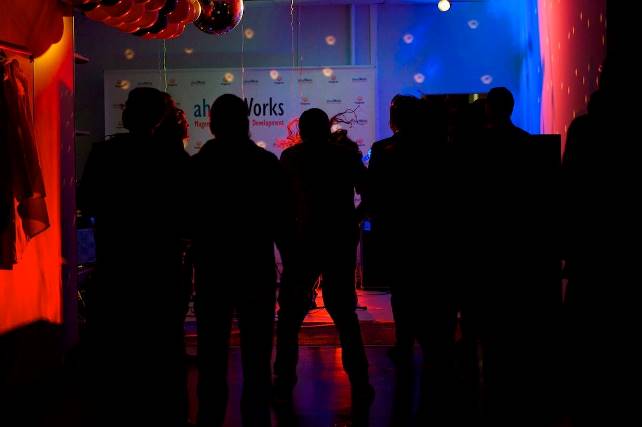 The party is coming to its finale. We are going home and already discuss plans for the next year...