The choice of hosting is probably among the first encountered problems when you start launching a new Magento 2 store.

The quality of provided hosting services determines further success of the entire online business. And if you want the store to be available 24/7 for customers, reliable in the eyes of search engines, fast and convertible, you need to closely and carefully consider all available hosting options.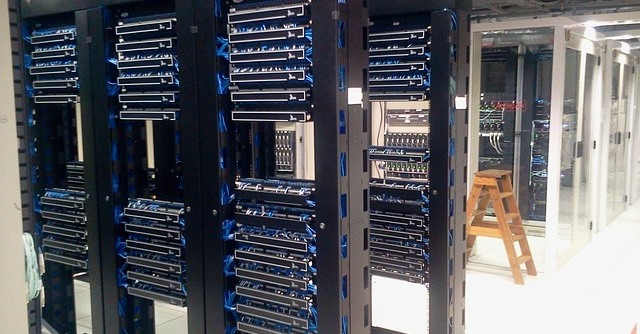 The first step to take is to get acquainted with the system recommendations provided by Magento. Magento 2 applies requirements for both software and hardware and they are a bit higher than the ones necessary for Magento 1.
Magento 2 System Requirements
Basic Software
Operating systems (Linux x86-64) - Linux distributions;
Web server - Apache 2.2 or 2.4 or nginx 1.8+;
Composer - latest version;
PHP - 5.5.22+, 5.6.x, 7.0.2, 7.0.6.
Required PHP Extensions
gd, ImageMagick 6.3.7 (or later) or both;
Additional Software
Redis (cache storage server) - ver. 3.0;
Varnish (full page cache) - ver. 3.5.
Optional Software
Php_xdebug - 2.2.0 or later;
PHPUnit (as a command-line tool) - 4.1 or later.
We should take the above technology requirements for a minimal configuration necessary for satisfactory performance of Magento 2. Also, in addition to the system requirements Magento provides its users with the recommendations regarding hosting companies.
Magento 2 Hosting Partners
Possibly the easiest and smartest decision is to choose a hosting provider among the official Magento hosting partners. These companies have a vast expertise within the platform and not only able to provide the required environment, but can also ensure technical assistance during the installation and deployment phases, or even fix some technical issues. It's certainly a great advantage.
Rackspace
Rackspace is a dedicated Magento hosting provider with the biggest number of Magento certified developers among other official hosting partners. The company is positioned as a #1 hosting provider for Magento applications. Employs 8 Magento certified developers. Offices in the U.S.,the UK and Australia.
Zerolag
Zerolag is a Gold Magento Hosting Partner and winner of the Magento 2015 Spirit of Excellence Award for hosting partners. Data centers located in the U.S.
Nexcess
Nexcess is the oldest Magento hosting provider ensuring Magento optimized hosting in the U.S., United Kingdom, Netherlands and Australia.
Cogeco Peer 1
Magento Optimized Managed Hosting provider. Offices in the U.S., Canada and United Kingdom.
Hostway
Hostaway Services Inc. was founded in 1998. Currently the company employs 5 Magento certified solution specialists and hosts data centers in the U.S. and Canada.
Byte
Byte is a Dutch hosting service provider. The company is considered to be a leading Magento hoster in the Benelux.
Anchor
Anchor is a dedicated Magento hosting provider based in Australia.
ChinaNetCloud
ChinaNetCloud is a China based hosting provider with dedicated Magento hosting hardware.
Simple Helix
Simple Helix is a U.S. based Magento provider with the data centers located in the U.S. (East and West coast), Europe and Australia.
Tenzing
Founded in 1998 Tenzing is a SSAE16 Type II, ISO 27001, PCI-DSS and VISA PCI certified hosting provider with data centers in the U.S., Canada and United Kingdom.

Magento official hosting partners usually provide Shared/Dedicated hosting of different service levels for Magento Community and Cloud/Dedicated/Combined infrastructures for Magento Enterprise stores. So, it's up to you what kind of hosting to choose, but you can take advantage of some common reference points before you make a decision.
What Kind of Hosting is Better
Size of Business
Different hosting providers are usually specialized in different sizes of business and that's why often referred as better choices for enterprise, large, medium or small companies. According to multiple reviews, Rackspace is the most suitable option for enterprise and large businesses, while Nexcess is better for large and medium companies. The competition for small companies is traditionally quite strong and opinions also differ greatly.
Support
In addition to the possessed expertise in Magento you should also carefully evaluate the availability and set of provided support services. Almost all hosters guarantee 24/7 support, but you can also find included Magento installation and setup services, free hosting migration, proactive uptime and performance monitoring, Magento upgrading, patching and a lot of other useful things.
Price
This way, price is not the most important parameter still it is worth to be considered especially in the long run. The cheapest hosting plans may start from a couple of dollars per month and reach up to several hundreds and even more.

One more thing to be considered is that signup and renewal prices may differ and cheap plans may turn to more significant costs. And, if you want to focus on sales rather than hosting, it is better to exploit Magento-optimised environments.

Shared Hosting
Shared hosting is the most affordable hosting option suitable for newly appearing companies and startups. Average prices start at $3-5 per month and provide you with a limited set of features and a certain number of neighboring tenants.

Virtual Private Servers VPS (Containers)
VPS considered to be better for Magento stores being free of shared hosting disadvantages, but cost more - $25-150 per month on average.

Dedicated Server
Dedicated servers allow you to fully take advantage of private server space and power, but this option is only suitable for large companies as it takes at least $100 and up to $1000 per month.

Magento Cloud Infrastructure
Dedicated cloud hosting infrastructures are exclusively enterprise solutions with exceptional services and price ranges between $500-5000 and more. These structures include several servers, CDNs, dedicated applications, etc.
PCI Compliance
This hosting option is absolutely indispensable for the stores processing online payments by credit cards, so it is compulsory for almost all Magento stores.
Magento Partnership
The simple and noteworthy reason to choose firstly from official hosting partners is that all of those companies are approved and tested during a long time of cooperation by Magento itself.
Local or Global Hosting Providers
Most expert opinions and shared use cases agree that the closer is the hosting server to your primary purchasing audience, the faster is the performance of your web store for this particular group of customers.

So, in order to make the pages really fast you need to choose a hosting provider with data centers in your primary location. If not, the performance of your store may be either slow or just unacceptable. Our own studies confirm this fact undoubtedly.
CDNs
Optimal proximity of a hosting server to users allows to load and display web pages faster and that's the idea behind CDNs or Content Delivery Networks. CDNs consist of a lot of globally distributed data storages containing cache of most resource intensive web site elements like images and Java Scripts. Receiving such data from the nearest node allows customers to open and browse web pages faster.

CDNs do not only improve shopping experience, they also improve crash resistance and SEO factors. However, CDNs are not mandatory for online stores.

Most local retailers are able to ensure sufficient page load speeds without Content Delivery Networks. Furthermore, most of leading ecommerce stores do not use them mostly because of the additional costs they take.

In case you want to consider CDNs more carefully you can take advantage of:


Calculator of CDN Charges.
Final Advice
Make sure that your plan meets all minimal Magento 2 hosting requirements for software and hardware and improve it according to the current size of your store and expected growth rate;
First and foremost choose from the official Magento hosting partners;
Choose the most suitable type of hosting depending on the size of your business and the above listed factors;
Take advantage of CDNs or at least the hosting companies with data centers in your primary locations.

If you came across the problem of selecting hosting for Magento 2 stores, share your own experience in the comments below please.