"Never judge a book by its cover", - that's true, but what if the cover itself is a real piece of art. Yep, it adds to the book additional value and you proceed to the content with surprisingly other feelings and expectations. That's what called the power of art or design in our particular case.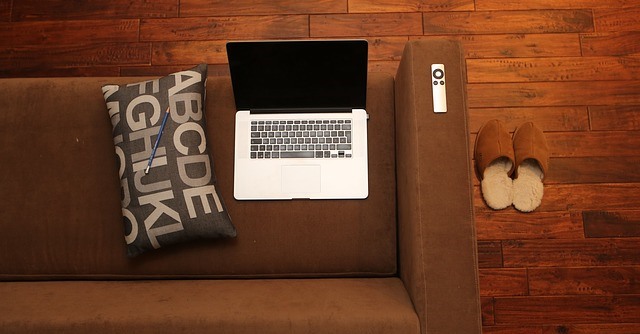 Website design is as important, as catalog contents and price models for every ecommerce store, and Magento is no exception. So, we asked ourselves a question: "
Are there any design award-winning Magento stores
and can we consider Magento store owners real creativity fans?"
Ecommerce Stores Design Trends
Beginning from the latest design tendencies in ecommerce we found out that this year most experts distinguish the following web design trends for ecommerce stores:
Full Page Background Images
This is the latest design tendency for home and landing pages, when almost
the whole page space is given to pictures
or full page sliders. This is pure branding based on visual perception, surprising and impressive.
Parallax Scrolling
This is the technique of computer graphics, when background images move slower than forefront ones and this way
the depth of 2D pictures
is created. This amazing experience draws visitors' attention and makes branding pictures even more remarkable.
Card Design
The card-based web design is greatly
suitable for responsive designs
and perfectly meets the requirements of most visitors, which have little time for browsing.
Minimalist Buttons
Such buttons are used for the only purpose – utility. Their design doesn't distract your attention from staple forms and pictures providing you with the opportunity to continue browsing or enter necessary pages. Mostly 
transparent with thin white borders
they still have a recognizable shape and are well-known for customers.
Responsive Design
Responsive design is now a
basic requirement
for any website and it is important to make sure that your store suites both portable devises with small screens and wide-screen monitors.
Hidden Menus
The latest design trends aim to get rid of any elements able to create even a
slight clutter
on the page. Hidden menus are used to provide you with navigation opportunities still wasting no square inch of the valuable space.
Big Fonts
Big fonts come back to web design after a while, and concentrate attention at one point -
text
.
It is not necessarily, but most award-winning designs meet either all or most of the mentioned above features, at least. But, ecommerce stores usually follow such changes
a bit later
compared to blogs, magazines or social media.
So, in order to find out, if Magento store owners
stand at the forefront of modern tendencies in design
, we explored 70 winners from the AWWWARDS Examples of Well Designed E-commerce Websites list. There, we aimed to discover most used CMS systems for most excellent designs of ecommerce stores.
Diagram 1. Ecommerce Platforms Powering Web Stores with Exceptional Designs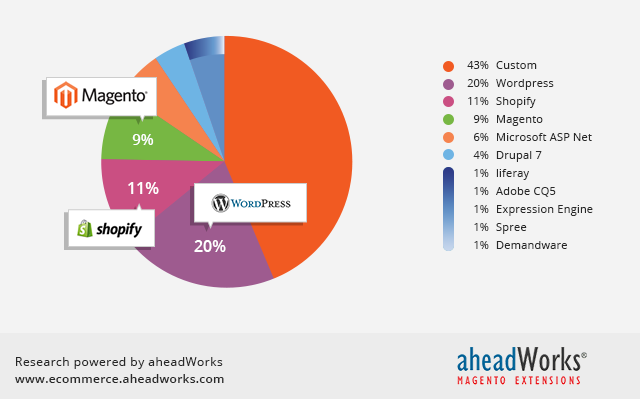 The majority of well-designed web stores use custom CMSs, which are 
43%
of the total amount. Next, WordPress comes with significant 20%, while Shopify and Magento share the third place with the 
11% and 9%
shares, accordingly. The big news is that comparatively small platforms (according to the
share in the ecommerce market
) Microsoft ASP Net and Drupal 7 very often power award winning web stores.
Despite evaluating designs is a pretty subjective thing, we tried to know, if the explored Magento-based web stores above follow the newest design trends:


Full Page Background Images – 67% of the examined web stores;


Parallax Scrolling – 33%;


Card Design – 67%;


Minimalist Buttons – 83%;


Responsive Design – 50%;


Hidden Menus – 33%;


Big Fonts – 67%.


The only unexpected thing is that only
50% of stores are fully adapted for mobile devices
, which is a big number, especially, taking into account that we explored best examples.
Conclusion
Of course,
design is not the only
or even decisive factor for successful sales. Product lines, functionality, and marketing contribute even more to the quality of the shopping process. However, design is fully responsible for the first-moment-of-the-visit retention and makes the start of shopping process possible.