With the eCommerce economy poised for growth over the next few years, to be successful, retailers must get their name known online.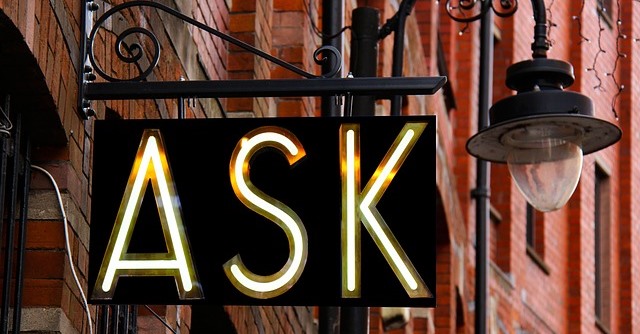 For retailers venturing onto the web for the first time or those needing the extra helping hand, we'll walk you through one of the most significant steps to being an online success: launching an eCommerce site!
Successful brands start with creating a fully functional and accessible eCommerce website. This is the perfect place to get the ball rolling on your online success. Follow these simple steps to learn how to get your brand winning on the web.
This guest post is kindly provided by Katie Rose.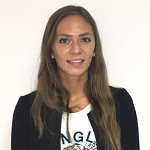 KATIE ROSE
DIGITAL MARKETING ASSISTANT AT iWEB
Katie Rose is Digital Marketing Assistant at iWeb, a leading UK based eCommerce agency. iWeb are certified Magento developers with over 22 years experience designing and developing eCommerce websites.
The Importance of Images
Quick fact:
customers remember 80% of what they see and 20% of what they read. Images are essential in making people aware of your brand and getting them to remember you!
Incorporate these points to have the ultimate eye candy eCommerce site:


The bigger the image the better it is (but remember to compress!);


Zooming options to help customers see exactly what they are buying;


Include product images from a range of angles;


Use all white backgrounds to help your product stand out;


All product images must be of high quality, particularly for magnification purposes.


Many businesses ditch the images and add text. Although having detailed product descriptions are a great addition to a product page and can help with SEO, too much text is off-putting to read. Plus, studies show it doesn't always sink in. Concise snippets of information are all that's needed on your eCommerce site.
Top Tip:
To boost your eCommerce site's SEO when it's picture heavy, add relevant Titles and Alt attributes to the images.
Condense Your Site Navigation
It's common to experience severe amounts of stress and frustration when visiting some sites on the web. Unlike you (we hope), other businesses overcomplicate their menu tabs and have random URL pathways that end up getting many users in a world of trouble. We've all seen it.
Key things to consider with your site navigation:


Use meaningful labels. These include generic product category labels for the top level of eCommerce navigation. These are often single words that describe a broad range of products. Take a look at this example from the British Heart Foundation.


Follow design conventions. Experimenting with your navigation menu can make your eCommerce site unique and look quirky and interesting. But, that doesn't mean it is practical. The menu bar on an eCommerce site is known to be at the top of the page. If that's what customers are used to, why complicate things?


Include a search bar. Search is one of the most important tools for eCommerce site navigation. It should be included at, or near the top, of every page on a site, just like it is with Raleigh.


Remember:
If website visitors cannot find what they are looking for, they cannot buy it.
Best Practices for Established Retailers
Ever considered the benefits of a 'What's new' category? You wouldn't be wrong to assume returning customers will want to see your latest collection. Particularly those who have made purchases before, it's important for them to browse your new products. Having a 'Latest Additions' tab is a useful and time efficient way to make returning customers happy. By making these products more visible on the menu, they become easier and quicker to find. It can also tempt new visitors to stay on your site, knowing you are actively updating your products, continuing to offer them something new.
Highlight Your Unique Selling Point
Did you know, there are around 650,000 eCommerce websites? We're not kidding! To stand out from a crowd of 650,000, it can be pretty hard if you don't have a unique selling point. From a sales perspective, survival depends on whether you blend in or not.
Having that special "something" that sets you apart, can be vital in giving you the upper hand over your competitors. Especially for smaller brands, having a USP and marketing it in the right way works wonders for business growth to increase market share.
Prioritise The Customer
Your satisfied customer is your brand ambassador. No matter how great your product is marketed, most people still like to hear how good a brand is by word of mouth from previous customers. Whether that's online or offline, it's important to circulate this message across all platforms to encourage more potential customers to buy.
Make Use of Customer Reviews
The biggest inability of eCommerce is allowing customers to touch, feel, smell and see (firsthand), products before making a decision. One of these could be the key factor in converting potential customers into actual customers. To compensate, reviews and ratings help to be the determining aspect of a sale.
Buying decisions ultimately depend on what people say about your brand. A glowing testimonial or high rating is the perfect tool to add credibility to your online business. That's why you should urge, without forcing, your happy buyers to write a snippet of their experience with you. But how do you get customers to write a review?


Direct buyers to a review page. After a purchase is complete, directing buyers to a review page gives them an easy way to leave a comment without having to put the work in;


Simplify the review process. Make it easier to submit a review by taking out irrelevant fields. We suggest simplifying the required fields to two: 'Comment' and 'Star Rating'. By doing this, you cater to those reviewers who might not want to publish their name or location. What you do get, is their treasured testimonial and a star rating to give other viewers a quick, visual representation of each customer experience.


Adding the 'Name' field and 'Location' field as non-compulsory, will satisfy those who don't mind sharing their details. It's a win-win for everyone!
"The most powerful tip we could give in growing your eCommerce business is allowing your customers to be your brand ambassadors. Make it easy to compile and share testimonials and reviews from your customers." - Michelle Michalak from Tech Infiniti.
Offer Customers Live Chats
Prioritising a customer doesn't stop with ratings and reviews. Although they are great for adding credibility to a brand, it doesn't necessarily make the customer feel like they are directly gaining something from you. They need an extra bonus. So, say hello to Live Chat!
BodyShop
uses a pop out live chat that allows customers to chose the topic of their query before being directed to a one to one chat with an employee for help.
Used to help potential customers make faster decisions, live chat can be great for boosting sales whilst giving browsers that desired human interaction they have in an offline store. Though you may not agree right now, online shoppers do in fact like having access to an actual person when in the process of shopping.
A surprising
62%
of online shoppers are tempted to buy again from the same website if it offers a live chat. With the live chat being a non-intrusive pop-up, customers get the assistance they need, when they need it, without feeling pestered. Perfect!
The Stats!
Still not convinced? Check out these surprising statistics that might just change your mind:


31% of online shoppers are tempted to buy from a site that offers live chats;


46% think this is a perfect communication medium;


73% of shoppers feel that live chats give them the highest satisfaction levels of customer service.


Get More Reach By Being Mobile-Friendly
It's no secret that consumers are increasingly turning to anything but their desktop to browse the web. People have a need to browse through touch and purchase on the most convenient device - that's increasingly becoming a tablet or mobile.
When we talk about being mobile-friendly, that's not just for one smartphone or tablet device but all. Ensuring every smartphone or tablet user can reach you helps to make your website fully accessible, no matter what device users are on. When checking your site is fully functional for all, we suggest you check the following devices:


Apple iPhone;


Apple iPad;


Android Smartphones;


Android Tablets.


Please note:
Most Android devices are different and hence have different operating systems that cause an inconsistent browsing experience - check thoroughly.
And, with each user having a different go-to browser i.e. Google Chrome, Internet Explorer or Mozilla Firefox, it's best to check your site on all of these too for each device.
So, how do you create a website that can be compatible with multiple smartphone devices?
Be Responsive
A responsive website is designed so that it expands and contracts to fit different devices nicely. That way, it won't matter what source a customer is browsing from, the experience will be the same. Check out this example of a mobile optimised website from
Sleepbear
.
Being responsive involves tweaking the coding on your website elements to make them interactive and working for mobile and tablet users, as efficiently as possible. In most cases, optimising buttons, forms and so on makes little changes for desktop users. Talk about a twoforone!
Having responsive elements are great, but if the checkout page isn't simplified too, the good practice in your website elements becomes pretty irrelevant. You can't purchase the products you want with an overcomplicated checkout that makes it hard to click the "Buy Now" button. So generally, making your checkout process as painless as possible results in more sales.
Get Blogging
Let's assume you have taken our advice and are following all of the above steps. Great stuff! Your actual store section on the site is working great and is super easy to use on any device. But your website visitor figures are still a little low. That's where blogging comes into play.
When you blog you can increase the number of visitors by 50% and have more leads each month. That gives businesses buckets of opportunity for extra revenue. Get publishing and do it frequently!
What We Suggest:
Blogging around 3 to 4 new articles each week would be ideal. However, we understand not everyone has that much free time. It's a gradual process. Posting 1 or 2 times a week can help you ease into the blogging world. That's pretty do-able, right?
Consider drafting 5 to 7 posts before you launch your new website. It will help you to get content out frequently for the first few weeks after you have gone live. Great for boosting brand awareness. They don't have to be text heavy essays. For many brands, it works best to be visual and short and snappy. A minimum of 400 words is recommended though. And, of course, taking your blogs to social media is always beneficial.
Getting Social
Posting blog content, real-time updates and useful links to information that relates to your eCommerce store helps to build awareness and increase your audience reach.
Being involved with social media is pertinent to an eCommerce brand. It opens the door to opportunity.
Did You Know?
You can now advertise products by tailoring them specifically to certain users depending on their demographics. This helps not only to increase your online presence but reach the right people to capitalize on sales.
Social Media And Customer Service
Using channels like Facebook, Twitter, and Instagram are also great tools for delivering high-quality customer service. Alike to live chat, social media can be a quick and easy way for customers to get in touch with you. Employing someone to respond to these messages will help maintain customer expectations of getting answers instantly, making their buying journey with you, as smooth as possible.
How To Incorporate Social Elements
There are lots of ways in which you can incorporate social elements into your eCommerce site. Here's just a few of those, listed below:


Use a plugin to show customer reviews and testimonials on channels such as Facebook, on your website;


Include follow buttons that link customers to your social media pages;


Add social login options for a user when they're creating an account or checking out;


Show snippets of your social media feeds on your website, for example, through the footer, to give users an insight of your channel;


Include share buttons on blog posts for users to promote your content to their Facebook friends, Twitter followers and so on.


Be Secure
"Secure shopping-cart systems are essential for maintaining the integrity of the payment process" - Ella Nevill
eCommerce sites require every buyer to pass on their personal details when making a transaction. With online fraudsters getting more skillful, the safety of online data is prone to more risks. Making your eCommerce site secure and trustworthy is key in keeping sensitive online data, private.
Following these techniques will help to reduce the risks of online fraud:


Ask for strong passwords when users sign up;


Track and monitor all of your orders (via tracking numbers);


Run PCI (Payment Card Industry) tests frequently;


Choose a secure platform for your site (we suggest Magento);


Use strong SSL (Secure Sockets Layer) authentication;


Set up system alerts for suspicious activity;


Layer your security with firewalls;


Employ card and address verification systems.


Test Absolutely Everything
You would probably criticise another business if their website launch included a site riddled with broken links. Some elements of a site seem pretty simple to create, you'd think anyone could do it and hence double checking these features isn't necessary, right? Unfortunately not. Don't be that business. Invest in website testing and analytics - it can make or break!
Think about it from a web visitor's perspective. Users are let loose on a new site and feel inclined to really explore your pages, call to actions, and external links. For a business, that's just what you want to help raise brand awareness. But, if most of the links are broken and send users somewhere irrelevant or worse to a 404 error page, your brand reputation plummets.
Don't Rush The Site Launch
A big business no-no has to be rushing the launch of a website. With the online community getting bigger, so is your online audience. Forcing your site to go live when it's not ready, inevitably you sacrifice impressing your potential customers and unlucky for you, they will probably remember.
Remember:
First impressions really matter. Online or offline. It's important to be sure your content is ready to enter the public eye before it does!
Takeaway Time!
It's the best time of the day: takeaway time! Unfortunately, you aren't going to receive a big delivery full of your favorite Chinese food from us. We're simply going to recap on what you have learned - even better!
A Broken Site Breaks A Business
So obviously, one of the key messages is to test your site to the max. Try out all of the quirky features you have added (and even the boring ones), over and over again.
You don't want to waste the hard work of sourcing high-quality images, refining your menu and designing a mobile responsive website. And, you certainly don't want to make matters worse by blogging and social media sharing broken content. That would really be a right eCommerce nightmare.