Encourage your customers to interact with you and use a professional approach to handle their product-related questions with the Product Questions extension.













Ask-and-answer tool is very important for e-commerce. A customer who submits a question is already engaged, so all you need is just to give an answer they want in a timely fashion.




According to information from some on-line retailers, products with such tool have a 30% higher conversion rate than other products.




With the Product Questions Magento module, customers can ask questions and receive answers directly on the product page. This adds value to your Magento webstore, as the content is driven by customers, not just by you.




Today we are glad to release Product Questions v.1.5 enhanced with great new features!







Use standard Magento widget functionality to display the latest answered questions block in your store. Place it on any page of your store and specify the number of displayed questions.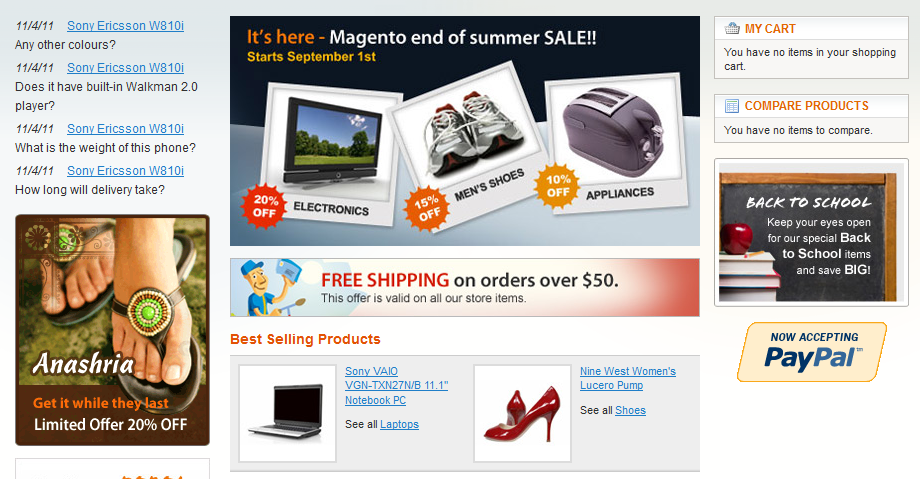 Besides, with Product Questions v.1.5 you can add and answer any questions from the backend.
Visit the Product Questions page to see a demo version of this Magento extension and download the updated User Guide.