Discounts and products as gifts. Some people hate them, some people no.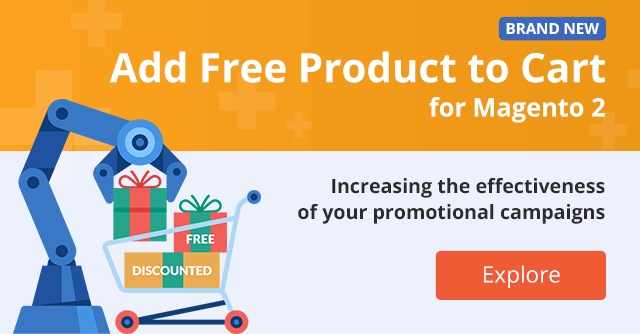 But where is the truth? Maybe the truth is some people can use discounts in the way it helps their business and some people have no ideas how to launch such promo campaigns effectively. Let's get a deal with it!
Anyway, despite your attitude to the discounts, there are some cases when you are definitely recommended to go in for some kind of charity in the form of discounts or free products added to shopping carts. Thus, you will have to carry such promos to get rid of slow-selling or seasonal shopping items and to free up your stocks.
More to that, customers are not crazy about spending money to obtain an expensive product if they are not sure that they will actually like it. They will prefer to test a free sample of the product to understand whether it is worth
investment
. This is particularly useful for such industries as
perfume
,
food
,
fabrics
, and other materials – anything which you need to taste, smell, estimate tactile qualities, etc.
Also, promos with discounts or items for free are good for the businesses which have the primary goals to increase their
brand awareness
and build
lifetime relationships
with their clients.
Thus, there are at least three solid reasons why you will need to hold such kind of promos. The main point here is to realize how to start and
estimate promos reasonably
.
Add Free Product to Cart
, our new module for Magento 2, successfully meets these conditions allowing store admins not only to arrange the promos but to evaluate
campaign effectiveness
.
What Makes Magento 2 Add Free Product to Cart Especially Valuable?
The core extension functionality connects with the ability to add promo items to cart automatically:


ability to offer the products on the category, product or cart page;


simple, virtual, downloadable and configurable product type support;


pre-configured product support;


promotional blocks;


high-level dashboard;


integration with the Product Labels extension.


See how you can use Magento 2 Free Gift with Purchase extension in your sales activity.
As we mentioned above, discounts do not always mean pain for merchants' wallet. Most of the store owners take the decision to carry out sale campaigns to EARN MORE. By joining the popular products and low-selling items (as
bonuses
), with a total reduction in value, they aim to increase the turnover and generate more profit.
Now skeptics have boiled over. But which steps will you take when swimming season is coming to the end and swimsuits still pack your warehouse? It's clear that you need to sell up swimsuits and start to promote your new collection. Magento 2 Buy X Get Y Free module  can work perfectly in this case.
Just create the
'Buy item X and get  % discount on item Y'
  rule in the backend and
sell more items of the popular goods
  from the new collection offering discounts for the unpopular ones. Thus, you can encourage your customer to buy more Hoodies & Sweatshirts providing the discounts for Bras & Tanks.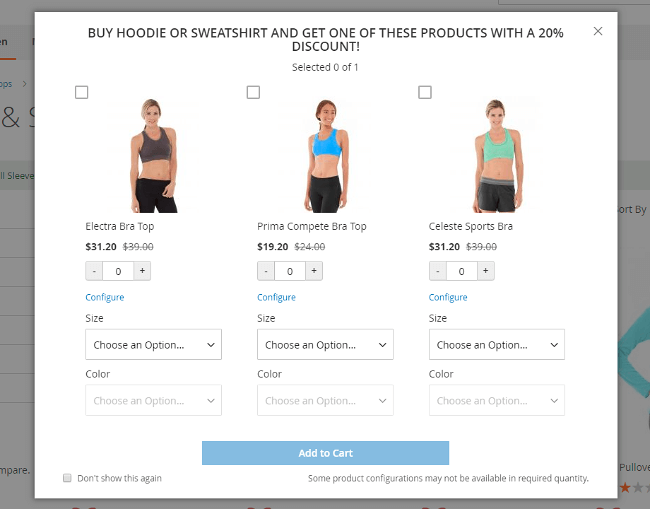 Buy item X and get  % discount on item Y' rule
More to that, you can encourage your customers to buy more using Magento 2 Buy One Get One Free extension. You need to assign the
'Buy two items X and get Y item free up'
rule.
It's a good strategy to sell up some seasonal goods while the
AOV
is increasing. The World Cup is finished but you continue to sell the labeled cloth items and accessories increasing the AOV. Thus, you can offer the labeled T-shirts for free if customers add to their carts a certain number of the T-shirts from the new collection.
By the way, you may notice that your Fitness Equipment collection is not popular. So, you can offer
one of three items
from this category free up along with Tees which do well. It helps you to free your warehouse, turn back money spent on the unpopular goods back and earn money for the new collection. Isn't a good news?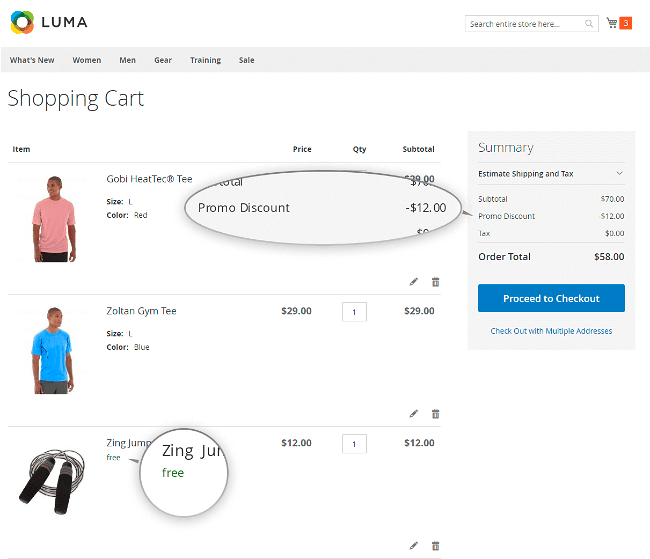 'Buy two items X and get Y item free up' rule in action
It happens when you need to get rid of items of a
definite size range
. Indeed, very often shoes or cloth of the unpopular sizes become overstock.
In this case, Magento 2 Free Gift extension offers configurable and pre-configurable product support functionality. It means that merchants can create any rule within the module and apply it for a certain type, color or other parameters of the products involved in promotional campaigns.
Thus, it's possible to sell trousers of M size with a discount as the Y product and any tee as the X product when the
'Buy item X and get  % discount on item Y'
rule is applied. Besides, Magento 2 Promotions extension provides a
simple
,
virtual
,
downloadable
product type support.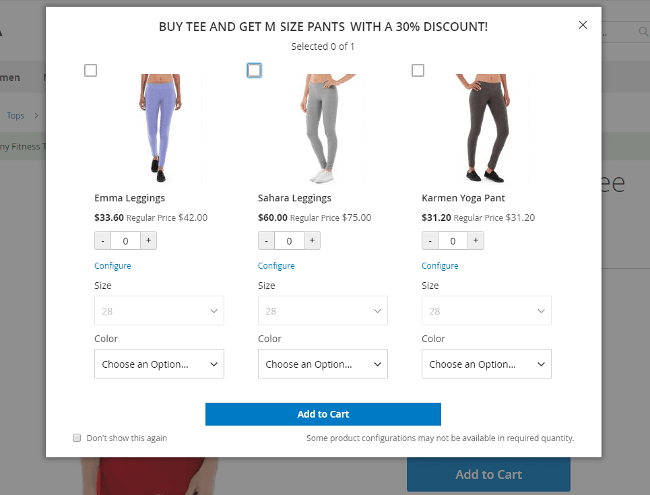 'Buy item X and get  % discount on item Y' in action
The major pain of those merchants who carry out promo campaigns is that they can't measure the effectiveness of their campaigns. It means, they can't turn their promo activity in the way which will be more
effective
.
Thus, they have to see the results which can't be defined as satisfied. Magento 2 Free Product with Purchase module provides a dashboard with the metrics needed for a 
qualitative promo campaign estimation
.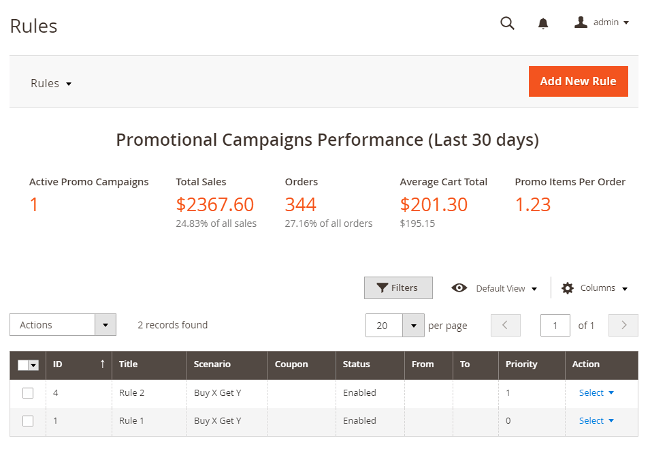 Dashboard in the backend
Conclusion
With Magento 2 Special Promotions extension, you can be sure that your promotional campaigns will be rewarding. The promo items are added to carts automatically without any efforts on the part of customers that increases the
AOV
, enhances the
brand awareness
and rises
customer loyalty
.
The high-level dashboard allows you to be aware of how much your promo campaign is successful and provides you the factual reasons for other promo campaign scenarios to make them more
high-performance
.
Find the Add Free Product to Cart 1.0 module in our store. Please visit the
product page
, view the
demonstration store
, and read the 
User Guide
for more information or
send us the questions
you want to clarify.