Hi there! The unstoppable march of spring is going on and on, the weather is fine with myriads of green leaves appearing on yet half-naked trees. In parallel, the same thing is happening to
Magento extensions
as the development has reached its bloom. Now it is the high time to provide Magento Community with the new Magento Connect statistics for the second month of spring.
In terms of growth, the extensions for the following categories are among the top four:
• Category&Product Page Enhancements (+38)
• Shipping&Fulfilment (+29)
• Shipping (+14)
• Ease of Use (+13)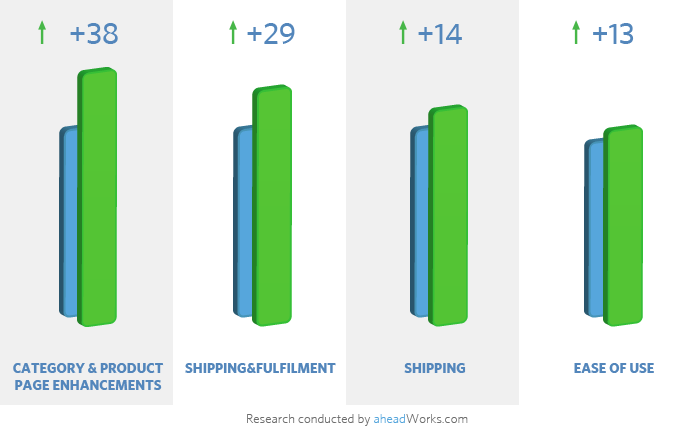 aheadWorks also made its valuable contribution and introduced lots of updates for our extensions. While you're enjoying the perfect quality and premium user experience of our products, we are ready to come back in June with the new Magento Connect statistics.
Stay in touch with us by leaving your comments and feedback!