Time flies they say. It is hard to disagree: it seemed not so long time ago that the new 2012 has just started, but the very first month of this "apocalyptical" year is already over. So it is the right time to provide Magento Community with the new Magento Connect statistics. In general, one must admit that the holidays didn't make any impact on developers' productivity. Lots of new extensions are ready to meet online marketers' needs with hundreds of new ones still to come.

In terms of growth, the extensions for Category & Product Page Enhancements (+ 35 in comparison with November and it is the biggest growth ever recorded!), Administration (+18), Automation (+18), and Ease of Use and Images & Media (+16) are the leading ones.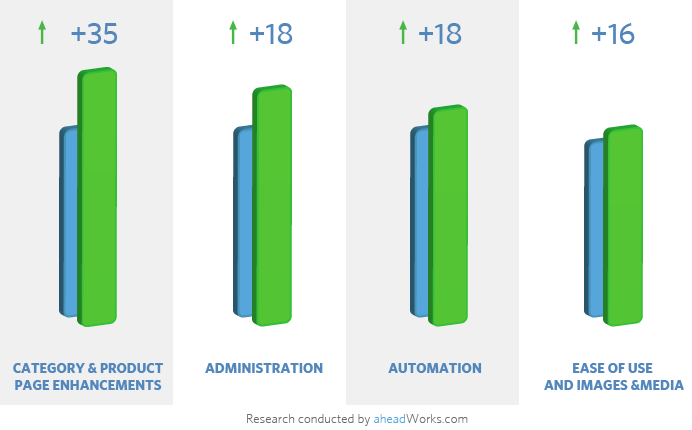 This way, the previous twofold winner - the extensions for the Social & Marketing integration – couldn't make it for the third time in a row. All these useful tools provide Magento store owners with new tools to improve their stores functionality & usability, and increase their revenue.

aheadWorks also made its valuable contribution to the list and introduced One Click Checkout for Magento (Ease of Use). While you're enjoying its perfect quality and premium user experience, we are ready to come back in March with the new Magento Connect statistics.