You may think that days or even weeks of exhausting work to launch a business on Magento 2 platform will remain in the past once it's done. Of course, you don't. Sometimes, merchants have to go through the mill to achieve success. And sales are not the only thing merchants have to think about when running an eCommerce business. One more important concern is to care about - website maintenance and optimization, to keep your website safe, secure and healthy.
A Magento website is not different from a programmed hardware device. For a few months after the purchase it works perfectly well, and all you have to care about is new features or programs to customize it and advance its operation. But if you don't take care of its maintenance, installing powerful antivirus, updating Windows or cleaning cache, with each new day it will require more and more of your attention until it becomes outdated or starts loading slow for various reasons. 
Thousands of eCommerce businesses on the Magento 2 platform make use of different Magento 2 services to maintain their website. And there are reasons for you to follow their example, especially if you are not keen on programming!
Why do you need Magento 2 upgrade services?
According to the statistics, there are more than 250,000 live Magento stores on the internet. To stand out against the others, you need to provide the highest quality user experience, which includes fast loading times, a bunch of useful features on the website and great support. Without appropriate website maintenance, you barely achieve these qualities. But why are a lot of merchants facing multiple challenges with store maintenance, and what's that got to do with Magento 2 services? 
Although the Magento platform is famous for its flexibility and customization options, it's not famous for its ease of use. Magento users have to maintain hosting and arrange store management themselves. For non-technical users it may become a daunting task. In this case, Magento performance optimization services are the best option. 
One of the top Magento 2 upgrade agencies is Aheadworks Magento Maintenance services. They have a package that includes several services provided by certified Magento developers to maintain your store, keeping it up-to-date, secure and fully-optimized. Let's explore what you get in the package!
1. Free access to Aheadworks extensions catalog.
What a successful Magento 2 store without useful features making it easy to use and functional. The Magento Maintenance services users have free access to the entire Magento 2 catalog at no additional costs. Depending on the plan, they can add from 10 to 30+ extensions to their store. 
Aheadworks extensions are the highest quality solutions developed to meet Magento 2 merchants' wants and needs. In the catalog, you can find a wide range of useful tools to facilitate your store, starting from complex B2B solutions to simple content management plugins for any taste. 
Besides the Support and Upgrades subscription is included in services, so all extensions versions updates are available for the users for no additional costs!

2. Magento version upgrades.
Adobe Commerce and Magento Open Source release platform updates an average of once a quarter, implementing more features, updating PHP and other built-in features. Developers recommend store admins to install the latest Magento version to keep your store secure and benefit from new features, as it has a direct impact on the store performance.
Thus, in April Magento 2.4.4 was released. It features faster operation, performance and quality improvements:
Compatibility with PHP 8.1;

Support for Elasticsearch 7.16 and OpenSearch 1.2;

JQuery (3.6) and JQuery UI (1.13.0) libraries update;

TinyMCE 5.8.1 support, TinyMCE 4 has been removed;

RequireJS library update (2.3.6);

PHPUnit update (9.5.x);

Some jQuery 1.10.0 components have been removed, including ajax and cache options from tabs, data fallbacks from widget names, ui-corner-all and other hard coding of classes, etc.;

The vendor-bundled extensions have been removed in favor of official extensions;

PayPal improvements, including Venmo payment option support.
More strict email variable syntax;

Incapacity to use integration tokens for authentication. Password reset tokens are encrypted in the database;

Session IDs also are no longer stored in the Magento database;

reCAPTCHA supports coupon codes;

By default, disabled swagger in production mode;

By default, secure URLs for storefront and admin panel;

Obligatory dependency confusion plugin for all Magento Adobe Commerce installations;

The opportunity to configure the limit on the size and number of API resources available for a Web API request.
Reduced response time for GraphQL cart operations;

GraphQL storefront performance improved with a new GraphQL request caching;

New storefront-related Admin configuration settings;

GraphQL library update;

A New Relic observability with descriptive transaction names for debugging;

Fixed some translation issues, etc.
Find the full list of Magento 2.4.4 features here. 
A timely Magento version upgrade will help you reduce your website vulnerability to the minimum, improve website speed and manage your store more effectively. However, for non-technical users it can be hard to upgrade the platform without data loss and downtime. In this case Magento maintenance services are the best way out! 
Aheadworks developers guarantee safe transfer of all information you need while upgrading your store to the latest Magento version. We also know the value of time in eCommerce, that's why we'll select the best time for upgrading.
3. Security patch updates.
Any minor vulnerability in your store can cost you millions of dollars. That's why it's so important to protect your store with security patches. Check the latest security patches once a month or allow Aheadworks team to take care of your store security and apply all necessary patches.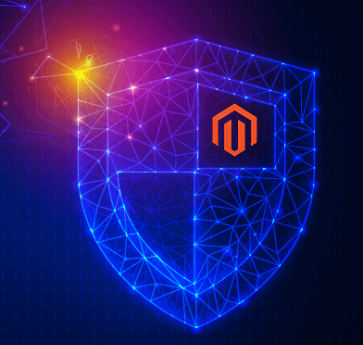 Latest Product Security Updates:
APSB22-21 ;

APSB22-22 ;

APSB22-23 ;

APSB22-27 ;

APSB22-28 .
4. Digital health monitoring
One more important thing to care about is website health monitoring. Aheadworks team will perform SEO site audits and resolve the found issues (errors, warnings and notices) to improve your website performance, enhance SERP and provide a better user experience. 
Ordering Magento performance optimization services from a reliable digital eCommerce company can guarantee the quality of service and responsible fulfillment of obligations. Aheadworks is one of the most experienced and business-devoted Magento Certified companies, which provides powerful Magento 2 extensions and services.  
To order Magento Maintenance services connect with us for consultation. Our specialists will pick up a plan suitable for your wants and needs. Want more in-depth monitoring and maintenance? Check out our Support and Maintenance Services.