Thousands of companies are using Magento Enterprise to grow their online businesses. Today I sat down with Michael Carlisle, CTO at MusicShop, to learn more about the challenges they faced moving from Magento CE to Magento EE edition.

Who: MusicShop.com.au, Pushys.com.au

What: The Music Shop Online originally started out as an eBay store. It ran out of the Brisbane office of The Music Shop retail store in Australia. As the eBay store grew, the Managing Directors could see the potential for the online market space, and decided to launch its own website called MusicShop.com.au in 2007 and consequently had to move into their own 400m square warehouse in Salisbury, Brisbane Australia.

Over the past 4-5 years, MusicShop.com.au has grown considerably and has added Pushys.com.au to their online business, which sells cycling accessories and components. Because of this growth, MusicShop.com.au and Pushys.com.au moved into a much larger distribution centre boasting 2500m square warehouse space at the start of 2012.

Where: Salisbury, Brisbane Australia

Q: You own two stores. How long have you been running each of them?

A: MusicShop.com.au has been running since 2007. Pushys.com.au commenced on July 2011.

Q: Tell us a little about your business, and how you became involved with Magento.

A: We initially became involved with Magento very early on when the platform was in Beta stage in 2007.

Even in Magento's Beta form, it still boasted better features and options than what was offered at the time on other platforms. And of course, it was open source.

More so than, Magento offered a very active community on their forums for support, and a positive development path which was key to us joining so early on.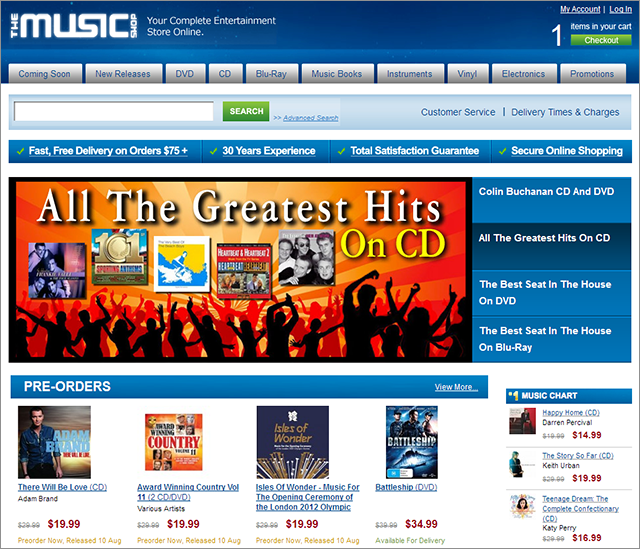 Q: What is the most fascinating thing you find about Magento?

A: Some of the most interesting facets of Magento is the code base it was developed on, the structure of the code, and how it can add new features and modules to the platform.

Q: Why did you decide to move from Magento CE to Magento EE?

A: Moving to Magento Enterprise from CE was a decision we have been wrestling with for over the past 12 months. Ultimately it came down to the Enterprise full page caching, Solr site search integration, and a more stable platform that could grow with us.

Site speed and site search is critical for our customers satisfaction, and with combined SKUs of over 110,000 between Pushys.com.au and MusicShop.com.au within our Magento installation, it became a simple choice.

Q: What was the most difficult part in moving to Magento EE?

A: We had quite a few challenges moving to Enterprise from Community. Our first attempt seemed fine in testing, but broke when deployed in production. We consequently had to restore the site back to CE.

Next, we looked at working around the issues we faced by archiving our customer sales data so the customer could reference if needed, and launch the Enterprise site as a clean installation.

This still wasn't without its challenges, but we were able to deploy the Enterprise code more stably.

We found out quite quickly that each TCP connection to Enterprise was generating quite a large memory footprint on our servers and was exhausting the system recourses. Our next move was to get the right hosting to suit the Enterprise demand and now we are moving forward again.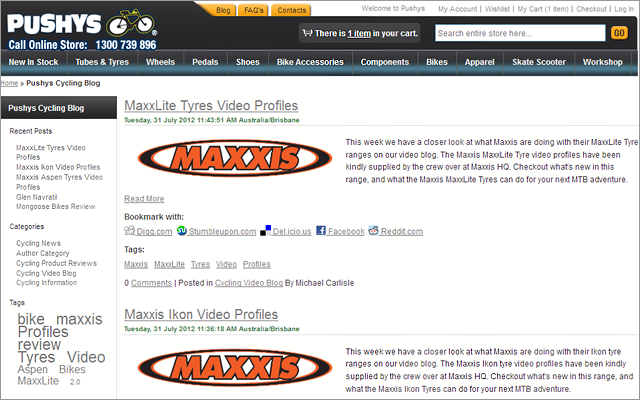 Q: Why did you choose aheadWorks as a Magento extensions provider?

A: aheadWorks has been our preferred Magento extension provider for quite some time. aheadWorks has always delivered modules that are completely compliant with the current platform code.

And just as importantly, their support has been second to none. Not every module installation we have done goes through smoothly, but we are completely confident that the aheadWorks support team has the code skills to deliver a smooth integration whatever the issue.

Q: Do you use only aheadWorks extensions in your store?

A: We do utilize modules from other developers as well. This has chopped and changed over the years depending on customer demand and updates to our templates that may be required. We use a fraud module developed by an Australian company which has saved us a lot of pain.

Q: Name aheadWorks extensions you use.

A: The current aheadWorks extension we use are:











Q: You use mainly sales motivation extensions. Did they help you boost sales and what extension had a bigger impact on sales in the last 12 months?

A: All of these modules have contributed to our sales growth. The greatest influencers, however, were a combination of the following:

1. AJAX Cart Pro has definitely made the shopping experience simpler. This has seen an increase in the average sales order value.

2. Checkout Promo has been a big motivating factor in encouraging customers to reach the "Free Shipping" dollar value.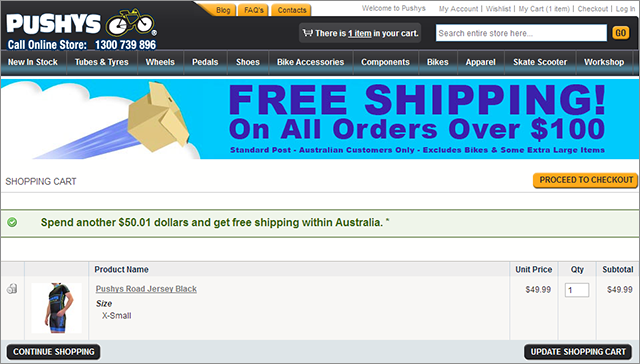 3. Ultimate SEO Suite has delivered a more Google friendly sitemap and integrated images into this. Being able to use canonical links to remove the potential of duplicate content has been critical for our overall rankings.

Q: Extension of your dream. What extension would you like to use in your store that hasn't been released yet?

A: An extension I would like to see developed is a simpler way to create customized order to your products in categories. A simplified way to control "New In Stock" to be automatically sorted to the top of the relative categories by default, and enable other categories to be sorted by custom in either ascending or descending depending on the preference setting.

Q: Any last words you might have?

A: We couldn't speak more highly of the aheadWorks team and their support staff. Out of the box, the aheadWorks extensions deliver exactly what they promise.

Q: Thanks Michael for sharing your experience with our community.


P.S. If you would like to share your store with Magento society, please feel free to contact me at [email protected]