Custom SMTP is a must-have Magento extension both for store administrators and developers. It makes you no longer dependent on your local server mailing software.

Now YOU define whether to send emails from custom SMTP server, localhost or don't send them at all.

We regularly use the Custom SMTP extension in our work and can assert with competence that intuitive and user-friendly interface of the Custom SMTP extension allows you to spend no more than 1 minute to set up the software and send emails from any server you require.

With Custom SMTP flexible settings you can configure the extension in such a way that emails won't be sent but you will be able to view them exactly from mail log in admin panel.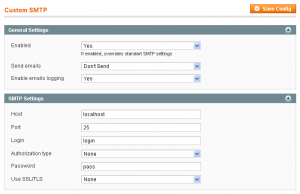 Custom SMTP by aheadWorks is an irreplaceable and indispensable tool for developers which offers you the following useful features:


Custom port, authorization type, secure protocols support
Log of all outgoing emails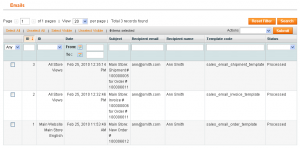 Possibility to view any outgoing email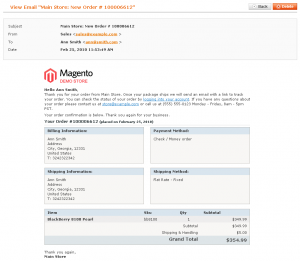 With Custom SMTP you also gain:


Easy 2-minute installation
30 day money back – satisfaction guaranteed
Lifetime bug free guarantee
Meets Magento programming practices for most versions and customizations compatibility
Free upgrades at least in current version branch
Our excellent support team is waiting to hear from you each business day from 9:00 am to 5:00 pm GMT


If you need more information, please visit the Custom SMTP page.