Editor's note: What is navigation? According to thefreedictionary.com it is "the skill or process of plotting a route and directing a ship, aircraft, etc., along it," and the route is a "way for travel from one place to another".

For online merchants it means that they need to provide customers with a clear way from landing to order completion pages. This definition gives a wide interpretation of navigation and, thereby, brings us the highest value. Online merchants should embrace navigation as a continuous process which needs constant improvement using proper configuration of the existing facilities or integration with effective third-party extensions.

Note: 25% of customers leave online stores because of complicated navigation.

Proper navigation possesses several characteristics:


It offers several paths to the destination;
It includes effective search tool;
It initially shows the most important pages;
It doesn't cheat customers;
Shoppers can get to their carts from any page of an online store.


Magento offers numerous ways for fruitful search and easy navigation, including layered navigation, products search, related products display and etc., and it points out a store's catalog as the most important area, where correct navigation is crucial for sales and loyalty. aheadWorks offers several valuable solutions in this field.
Magento Layered Navigation Improvement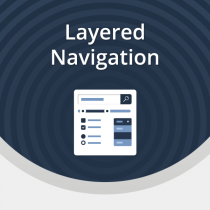 Layered Navigation

The Layered navigation extension by aheadWorks broadens native Magento layered navigation facilities. Store administrators get full control over the settings and look of filters using multiple filter options: check box, radio box, range slider and 'From – To' number field. AJAX technology allows customers to filter without reloads; they are able to settle their own custom ranges for price, weight, size, height and other numerical attributes.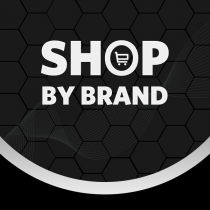 Shop by Brand

The Shop by Brand extension allows merchants to create new brands and assign products to them. Brand products can be displayed on individual pages with uploaded logo and brand-related description or you can create a page with all existing brands. Customers are able to filter brands in layered navigation or in brands menu on the frontend.


Magento Search Improvement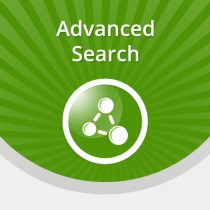 Advanced Search

The Advanced Search extension is vital for large stores containing 100K and more inventory items. The Advanced Search extension uses Sphinx, a powerful external search engine. You should just set up Sphinx on your server and enjoy the performance.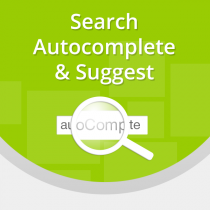 Search Autocomplete & Suggest

The Search Autocomplete & Suggest module suggests autofilling of product names based on the variants typed by visitors in the search field. Numerous options make this extension truly useful for users:


Searches after only the third character has been entered;
Shows product pictures in the search results;
AJAX-based, so it doesn't load the full database of products, only those that have been matched.
Magento Menu Improvement

Advanced Menu

The Advanced Menu extension has seven predefined menu layouts for different purposes and stores. You do not need to have any PHP or HTML skills to change the look of your menu and you can do it in just several clicks.


Other Solutions

In the section below you will find some extra solutions which improve native Magento up-sell and cross-sell functionality. These extensions provide supplemental navigation through featured products determined by the rules based on preceding customers' behavior.
| | | |
| --- | --- | --- |
| Thу Featured Products 3 extension allows you to demonstrate products using slider or grid layouts. Various animation effects and automation options help displaying products in a truly eye-catching and easy manner. | The Automatic Products Callouts module allows you to place featured product blocks anywhere on your your site. The module is especially useful for the category top products pages creation. | |
| | The Automatic Related Products module creates even more relevant and engaging related product blocks as it allows you to define rules according to a certain item. It uses all-new aheadWorks engine and ideal for stores with 100K+ products. | The Who Viewed This Also Viewed extension relieves merchants from long collection of statistics about viewed together products. This extension turns manual job into automated process and rises you sales. |

The choice of extensions is wide, as you see, but usability searches indicate that you should not overload site pages with navigation and search tools. You should only find a few most suitable ones, which match your purposes, individual characteristics of your store and customers' purchasing behavior.