People get pleasure from gifts in different ways: someone prefers receiving presents, others like giving out. And it doesn't matter what occasion a present is dedicated to, it needs to be wrapped.
The
Gift Wrap Magento extension
helps organizing gift wrapping service right at a website. We are glad to inform you that such a useful module is released and you can order it at
$99
in aheadWorks Magento store.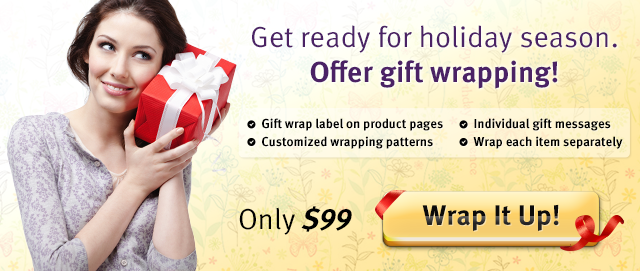 Gift Wrap
provides customers with an option of wrapping items and adding gift messages, for instance, Happy Birthday greetings.
People buy gifts for friends, relatives and loved ones.
Gift Wrap
makes store products look impressive and significant even if the item is not particularly splendid. Merchants specify price, add image and description for wrappers.
Customers can wrap any item at checkout and write a message with best wishes. If several products are chosen, they can be wrapped separately.
What features does the
Gift Wrap
extension possess? See the list below:
Wrap gifts at checkout
Clients can add gift wrap at checkout.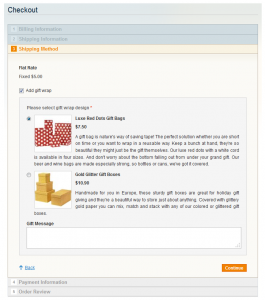 Let customers leave gift messages
Messages with wishes can be added to gifts before the delivery.
Gift wrapper label on the product page
Mark products that can be wrapped.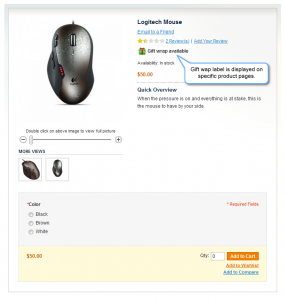 Products can be wrapped individually or grouped together
With this option enabled, customers can define the way for the chosen items to be wrapped.
Manage wrapper name, image, price and description
Specify the look of available wrappers.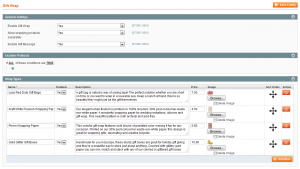 Exclude products for wrapping according to created conditions
Create conditions for products that can be wrapped.
Customers can check the wrapper in My Orders
Users can see what wrappers they chose for gifts.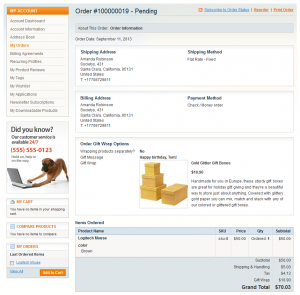 Learn more
about the module, view demo and order it on the
product page
.