Congratulations to Aheadworks team of developers to have proven their high competence yester week reaching to another two Professional Developer certificates from Magento!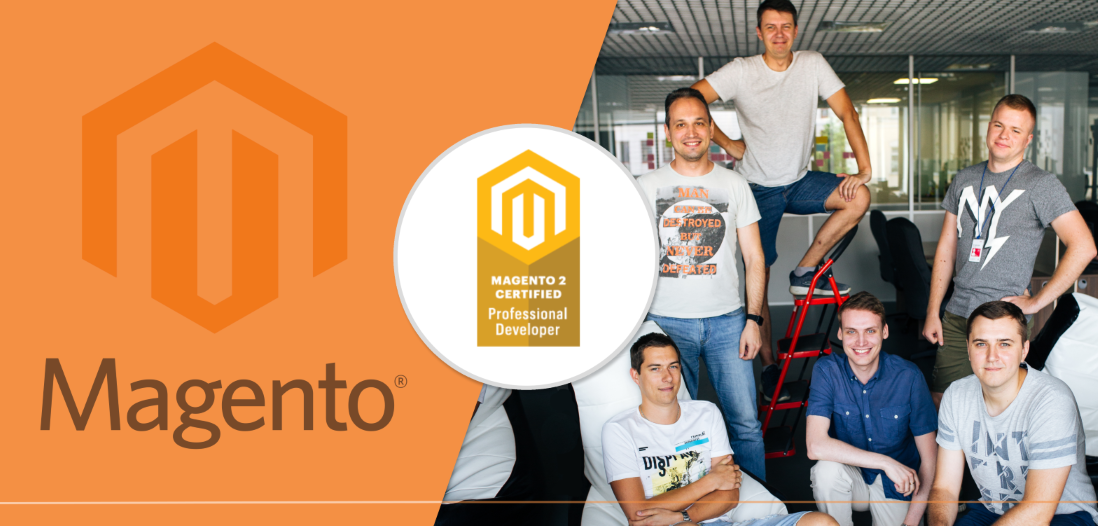 Aheadworks keep excelling in Magento expertise continuously topping our extensive profile up with professional certificates and awards. We are celebrating today two new Magento 2 Certified Professional Developers to be distinguished within our team. Well done, mates!

Here at Aheadworks we have long been implementing the tailored strategy of continuous development and certification, which by far comes in many benefits for everyone:


Company - we have a dream-team of developers who keep Aheadworks' heart beating;
Clients - it tells the difference in exceptional services, assures the quality and builds trust;
Team - achievements raise self-awareness and set focus for future continuous development.


They say perfection is not attainable, but if we chase perfection we can catch excellence. There is always room for development and human potential is inexhaustible. Lifelong learners and curious experimenters ourselves we truly appreciate this notion and implement it in our practice. This is how innovations get born: visions and concepts which outspeed trends in ecommerce and set Aheadworks truly ahead of its competitors. This is how we soundly respond to the challenges of the market and bring exceptional services to the door of your store. All that is only possible due to our super team of designers, developers, quality assurers, managers, thinkers, marketers and other fantastic creatures. 

Magento 2 Certified Professional Developer 

A primarily scenario-based exam, it is designed to validate the skills and knowledge needed to customize Magento 2 in the areas of: UI modifications, database changes, admin modifications, checkout process customizations, order management integrations and customizations, catalog structure and functionality changes. This exam is for a Magento 2 developer who has a deep understanding of Magento 2 development concepts and experience (recommend 1.5 years) in implementing and customizing Magento 2.