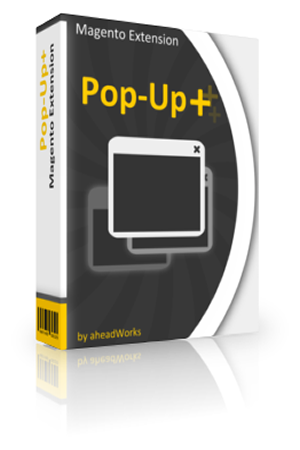 The Pop-up+ Magento extension allows you to push your products, news, ads and special events through attractive popup window. It's a great solution for those who want their visitors to be aware of all hot stuff.
The popup window can be displayed on any page. Just load the image and create a popup and that's all - the Pop-up extension puts the content of your proposal in a chosen place with background-fading effect, accenting your offer.
The Pop-up+ extension for Magento offers you a perfect opportunity to notify your customers on all significant events by means of a popup window.


You can fully control the appearance of your pop-ups by defining the following options:


duration and auto-hide time



window dimensions and its alignment on the page



the start and end date (specify the window time period when the popup is active)



sort order (determine pop-ups displaying order)



popup title



and many others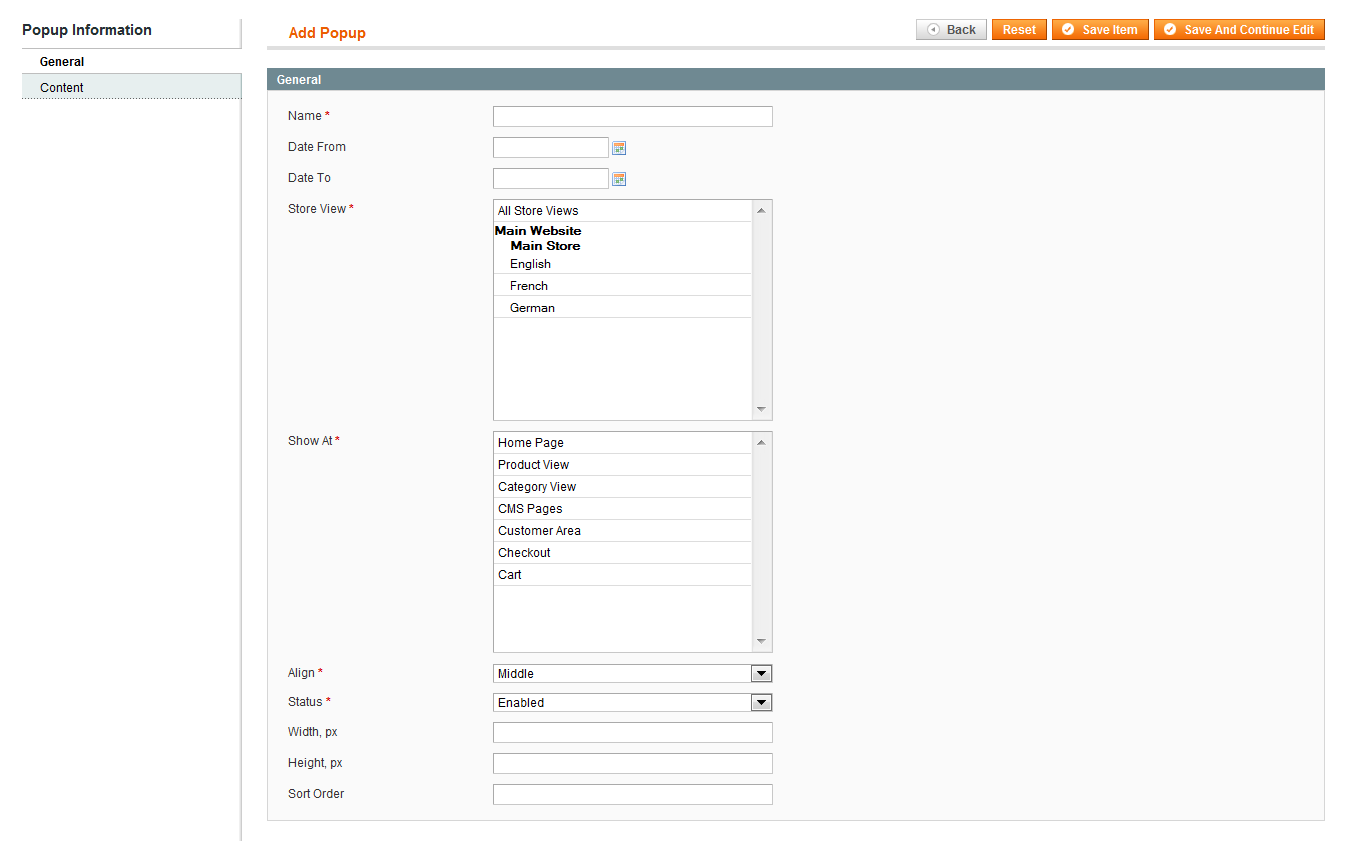 Differentiate your pop-ups according to their subject.
They can be placed in various positions such as: home page, product page, CMS, checkout and customer account pages.


The Pop-up+ module for Magento gives you a chance to reach the widest possible audience and be sure that the proposal will be surely ran across by your customers.