NMI Payment for Magento 2
NMI payment gateway enables various alternative payment methods helping your business reach broader customer audiences.
Full compliance with PCI Security Standards
Explicit NMI gateway features
Ability to use previously saved credit card information
Checkout with multiple shipping addresses
Integration with M2 Smart One Step Checkout
Current extension version: 1.3.4 | Compatibility: Open Source 2.4.4 - 2.4.6; Commerce 2.4.4 - 2.4.6


License:
Starting At
Special Price
$199.00
$199.00

30-DAY MONEY BACK

FREE INSTALLATION

30-DAY FREE SUPPORT

LIFETIME RIGHT TO USE
NMI Payment Gallery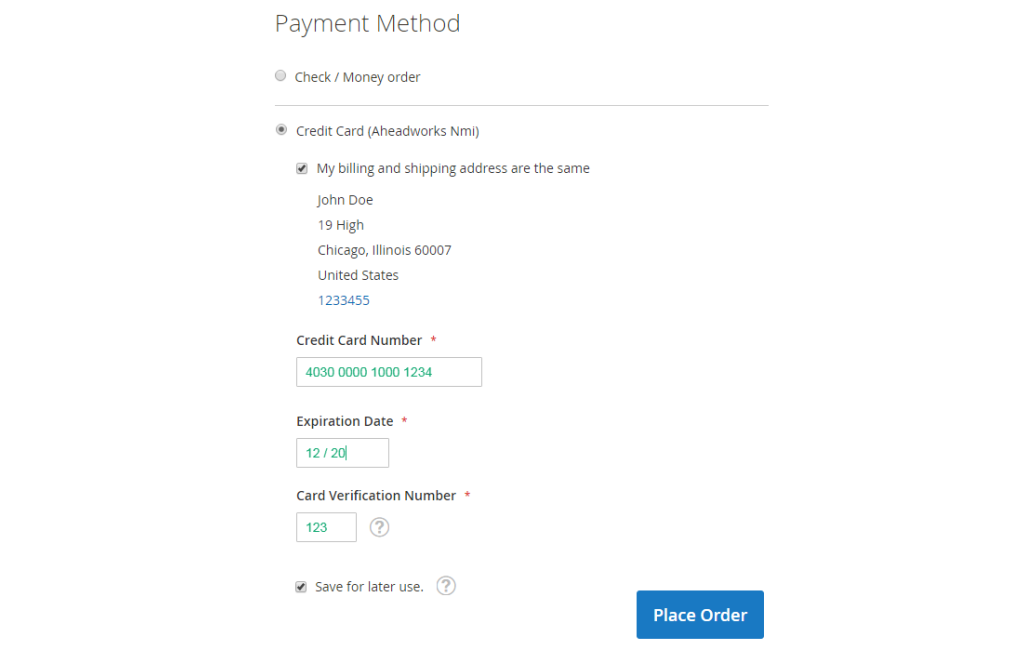 Magento 2 NMI Payment Extension Business Value
Top-up the bank of payment gateways, and ensure sustainable customer-centered experience of your store. With the NMI Payments extension you reach even a broader customer audience. The module is meant to further satisfy shoppers with shipping address multiselect, credit card memory, country specification and more. With the Magento 2 NMI Payments extension we also present ultimate security, intuitive usability and exceptional stability.
How NMI Payments for Magento 2 Works
Multi-address support
Magento 2 Vault
Country specification
Admin order support
Multi-address support
Let customers experience familiar checkout, so that they spend little to no time on filling-in the fields.
Magento 2 Vault
Help customers avoid re-entering manually credit card data each time they are at checkout. The Vault helps reduce the checkout time noticeably.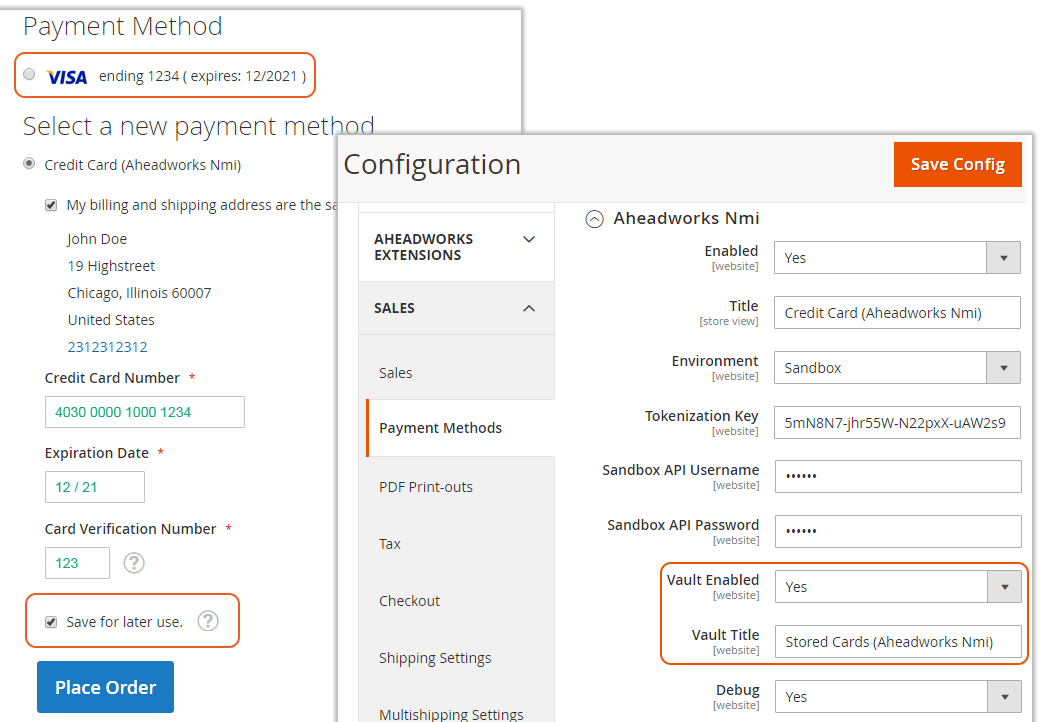 Country specification
Act customer-focused - specify the geography where the NMI payment method is appropriate, and save shoppers time offering only relevant information.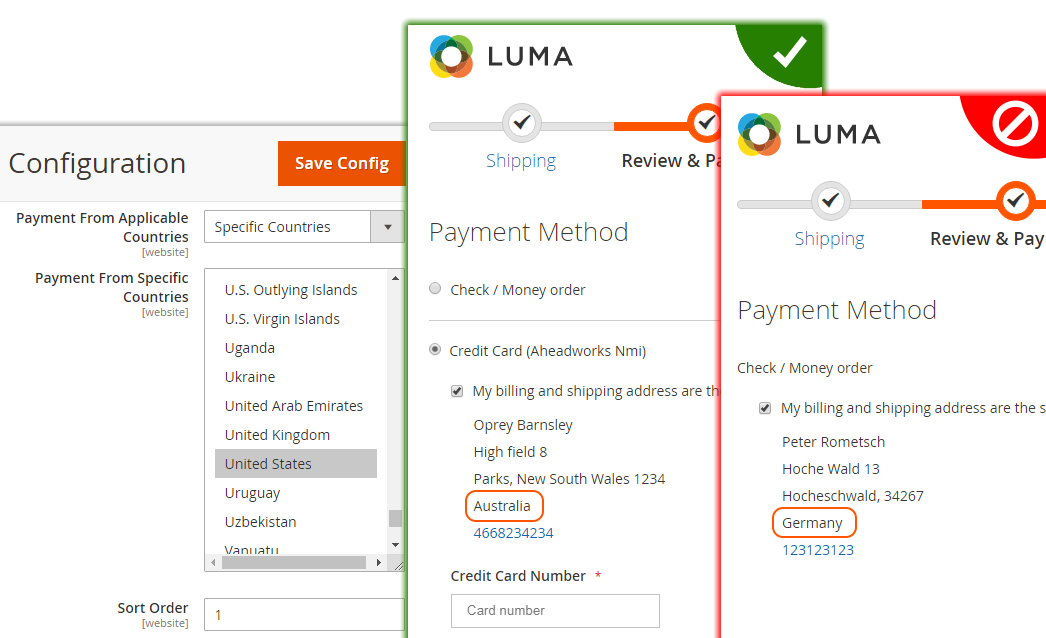 Admin order support
Know your customers, and when you do, use NMI creating orders from backend. Altogether, this is how a customer-centered approach works.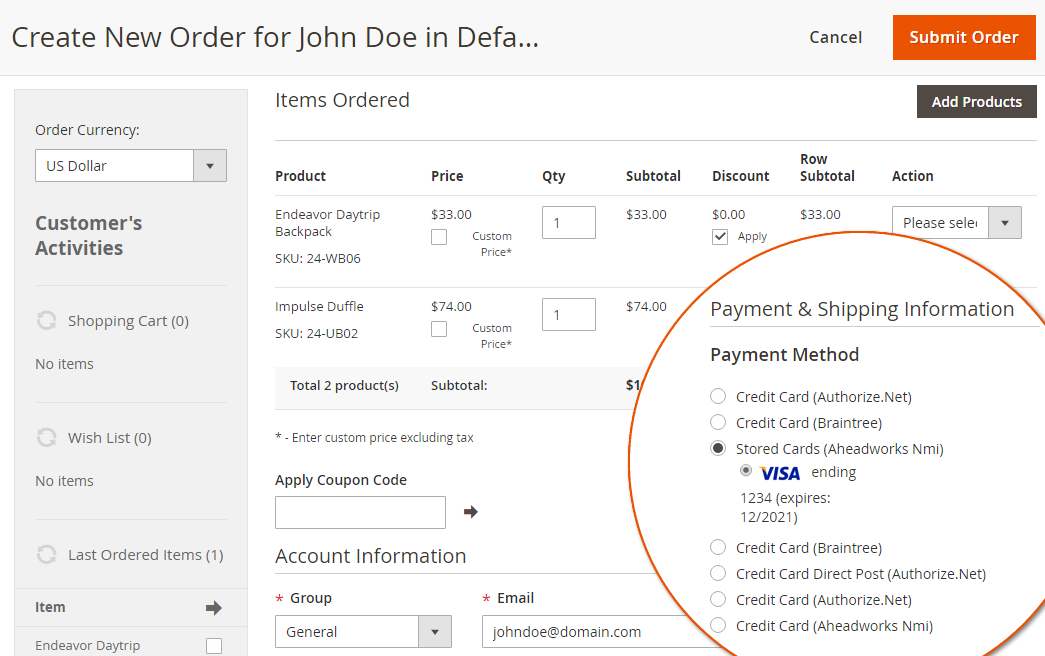 Magento 2 NMI payment Extension Features
Billing data stored only on NMI side
1.3.4

Released 28.03.2023
+ Compatibility with Magento 2.4.6
* Fixed issue with displaying payment information in the backend and frontend
* Fixed issue when trying to place an order for Magento 2.4.6

1.3.3

Released 13.01.2023
* Fixed issue with the infinite loading of page after trying to change a payment card for SARP2
* Fixed issue with an inability to purchase a subscription with NMI

1.3.2

Released 29.08.2022
+ Compatibility with Magento 2.4.5

1.3.1

Released 06.06.2022
+ Compatibility with Magento 2.4.4
* Fixed issue with the console when payment method is disabled

1.3.0

Released 24.02.2022
+ 3D Secure ver.2 support

1.2.0

Released 05.05.2021
+ Extra variables are added after successful transaction
+ Authentication method with security keys made available
* Fixed issue with "aw_nmi_group" payment method

1.1.0

Released 01.03.2021
+ Alternative NMI API endpoint URL
* Customer Vault Yes/No configuration is not respected
* It is impossible to cancel NMI payment order when authorization token has expired

1.0.1

Released 06.02.2020
* Improved compatibility with Aheadworks One Step Checkout v. 1 7.0
* Fixed issue when NMI payment method isn't shown on Storefront (Magento v. 2.3.4)



1.0.0

Released 27.01.2020
* Initial release
Hi There,

Is this module compatible with magento version 2.4.6-p1?
Question by: dipkumar on Sep 5, 2023, 1:46 PM
Yes, It is compatible with Magento 2.4.6. You can also find more information about it in our user manual in the Compatibility section.
Answer by: Julia Gorobets (Admin) on Sep 6, 2023, 1:47 PM