Bambora APAC Payment for Magento 2
Increase customer retention by offering relevant payment types.
Improved security issues and usability
Full compliance with PCI Security Standards
Compatible with latest Magento 2 versions
Ability to use the previously saved credit card information
Integration with Advanced Subscription Products for Magento 2
No billing data is stored on your, our or Magento servers, but for those of Bambora
Current extension version: 1.0.4 | Compatibility: Open Source 2.4.3 - 2.4.5; Commerce 2.4.3 - 2.4.5

License:
Starting At
Special Price
$99.00
$99.00

30-DAY MONEY BACK

FREE INSTALLATION

30-DAY FREE SUPPORT

LIFETIME RIGHT TO USE
Bambora APAC Gallery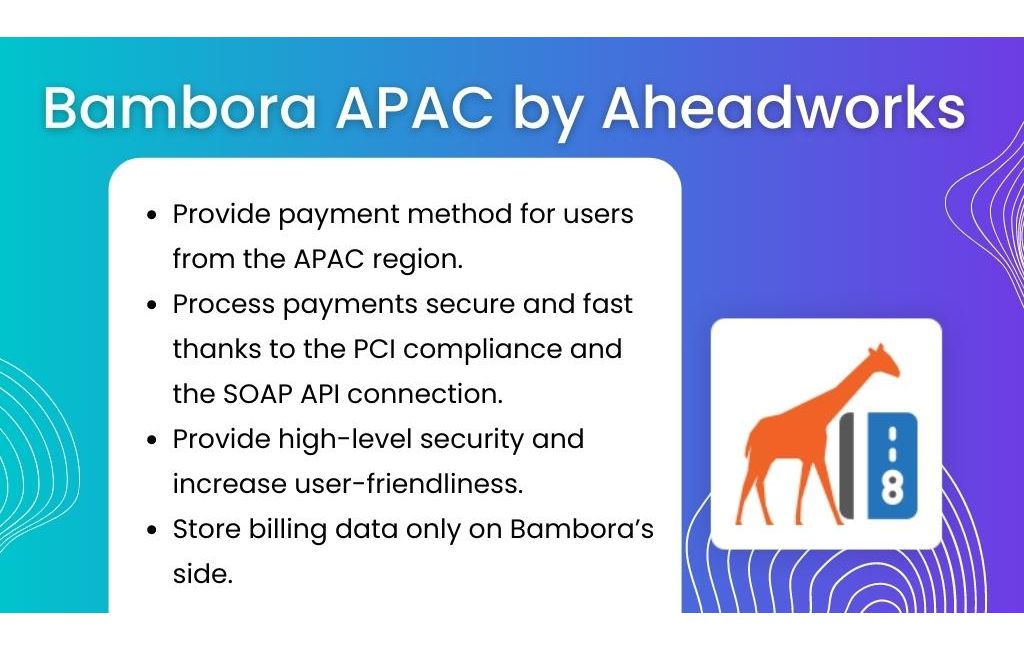 Playing it Safe With Magento Payment Extension
Enjoy a consistent Bambora payment experience offering payment types that matter to your customers. From credit cards to digital wallets, you'll have peace of mind knowing all your options are covered. With the Magento 2 Bambora APAC extension, we present enhanced security and usability of native Bambora functionality which will by far drive conversions and increase customer retention in the APAC region.
How Bambora Payment Extension for Magento 2 Works
Ensure your customers' never missing on a payment with regular Bambora options for payment types. Take the stress out of payments with the enhanced security of both data transfer protocols and module code execution. Integrate the module easily into your Magento 2 store to revel in the many benefits of flawless compatibility.
Bambora Custom Checkout
Magento 2 Vault
Payment specifics
Integrations
Bambora Custom Checkout
Let customers experience familiar checkout, and ensure they spend little to no time on filling the billing info fields.
Magento 2 Vault
Enable customers avoid re-entering credit card data manually and reduce the time spent at the checkout.
Payment specifics
Act customer-focused - offer the payment types that matter to your shoppers with regard to their location.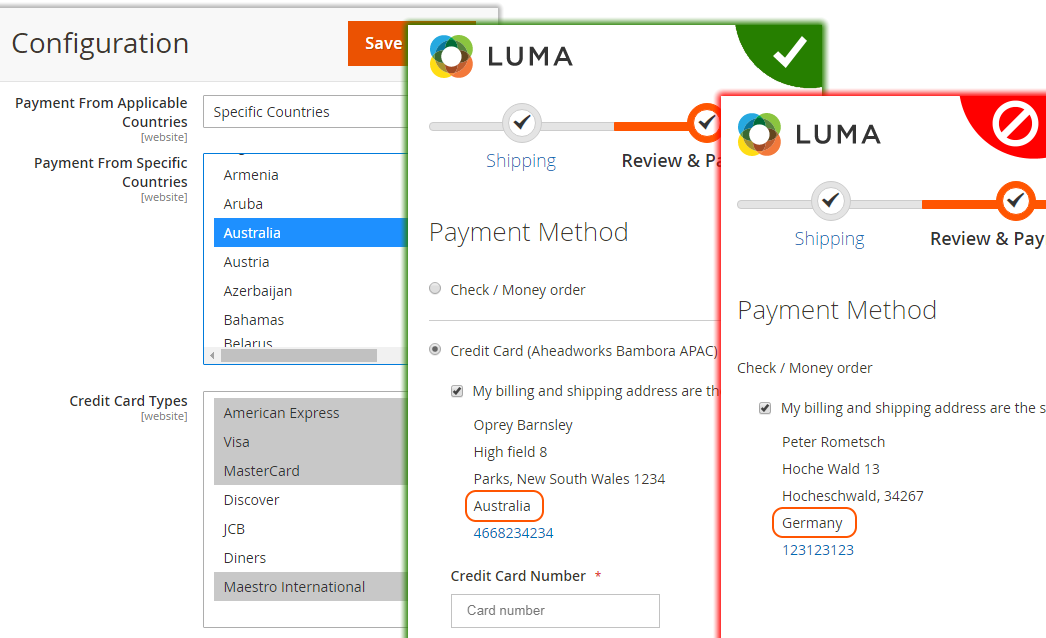 Integrations
Magento 2 Bambora APAC Payment Extension Features
Billing data stored only on Bambora's side
1.0.4

Released 12.09.2023
* Minor updates

1.0.3

Released 30.09.2022
+ Improved compatibility with Magento 2.4.4

1.0.2

Released 06.05.2020
* Improved compatibility with Magento 2.3.4

1.0.0

Released 09.10.2019
* Initial release