Each retailer would certainly like to retain customers and keep them happy with his brand as long as possible.
Today marketers have a chance to use
multiple ways and approaches
to implement this willing into life, but among those innovative and sometimes extraordinary methods we should not forget about traditional loyalty and reward programs.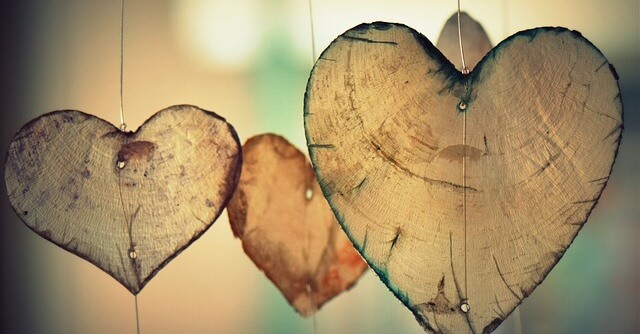 These programs are usually closer to customers as they mostly offer
discounts and other tangible benefits
useful for all customer categories.
Loyalty Programs
Loyalty programs are effective and profitable for most merchants.
Retailers with a loyalty program, on average, are 88% more profitable than competitors who do not." Source: Deloitte Research study: "Serving the Networked Customer."
Today most retailers combine the pure idea of reward points with the 
multi-level membership
granting customers special benefits, including better prices and discounts, exclusive offers and other special terms.
Searching for successful examples of effective loyalty programs used by some outstanding companies we stumbled upon a fashionable makeup boutique established by Petra Strand -
Pixi by Petra
.
Its Reward Policy
is
simple
enough to be taken and appreciated at seconds and pretty
beneficial
to be involved to. It has tree levels depending on the number of customer orders, which provide
2, 3, or 5 points
(pixi dust) for each spent $ accordingly. So it's just simple and obviously beneficial. Great!
They also engage customers thru special offers and valuable tips and tricks.
Points & Rewards

However, being an obviously advantageous marketing tactic loyalty programs are not so easy for implementing on Magneto. In this case, you can
take advantage of Magento functionality extensions
and in particular use our
Points and Rewards Magento module
.
This extension allows Magento merchants to create
sophisticated reward programs
and show their gratitude for registrations, newsletter signups, product reviews, poll participations, testimonials, and purchases, of course.
The module has a
powerful notification system
via emails and provides advanced control over earned and charged points for both customers and merchants.
Referral Programs
Furthermore, effective loyalty programs create great preconditions for even
more abundant sales
, as loyal customers gladly take on the role of brand ambassadors and leverage the word of mouth effect.
Reward program members are 70% more likely to be WOM champions (defined as those who are "actively recommending" a product, service or brand) than the general population. Source: Colloquy.
So, referral programs are especially effective in those stores, which have a lot of loyal customers inspired by the internal loyalty program.
An excellent example of a
referral program
is demonstrated by one of the fastest growing US-based companies, diamonds and fine jewelry seller –
Allures
.
Equally beneficial for customers and their friends their program allows savings up to $200 on each order:
Refer a Friend to Allurez and both you and your friend will save:




$20 on an order of $200 or more


$50 on an order of $500 or more


$100 on an order of $1000 or more


$200 on an order of $2000 or more





Again simple and again beneficial, this referral program is the
element and contributor to the general success
of the brand.
Refer a Friend

This type of
sales motivation
can be easily launched on Magento stores using the
Refer a Friend extension
. With this module you can allow customers and their friends to earn fixed or % discounts on new orders with extremely flexible rules, track their earnings, broadcast referral links, personalize their referral message to boost conversions, etc.
Magento
admins
are able to add additional discounts, limit discounts usage, prioritize rules, set up special conditions for individual referrals, etc.
Exclusive Rewards
Sometimes promotions do not mention any points, but still remain to be reward programs, as is true for the
Adore Me reward program
, which rewards its VIP members with free lingerie set for each 5 ones purchased before.
This
promotion exploits the power of free items
, which usually produce a magical effect on customers. Free items surprisingly discovered in shopping carts are the greatest loyalty drivers and should be certainly used more often.
The
principle of a free item can be extended
to item discounts, advantageous shipping terms, and other perks.
Add Free Products to Cart

The
Add Free Products to Cart extension
is specially designed for Magento stores and improves the native Magento functionality with the opportunity to
automatically add products to cart
, either free or discounted.
The module exploits the rules able to trigger automated cart
additives under numerous and versatile conditions
, including order subtotals, items quantity or weight, shipping address peculiarities, payment and shipping methods, and above condition combinations.
Conclusion
Loyalty promotions are most advantageous marketing activities of any online store. Of course, we highlighted only several ways to improve it, but we believe that reward and referral programs are the
must-have functionality
for any Magento store.
Apart from their actual formats, they set up most
basic prerequisites for brand devotion
and successful interactions between customers and sellers.
Magento store owners are able to
leverage their benefits
and use them simultaneously for the better effect and higher sales.
Please, visit the product pages of the mentioned above extensions in
our store
and get more information about their functionality.