Small Business Kit by Aheadworks made for for initiative and unique small business persons is a remarkable and affordable chance to take advantage of the powerful and beneficial Magento functionality.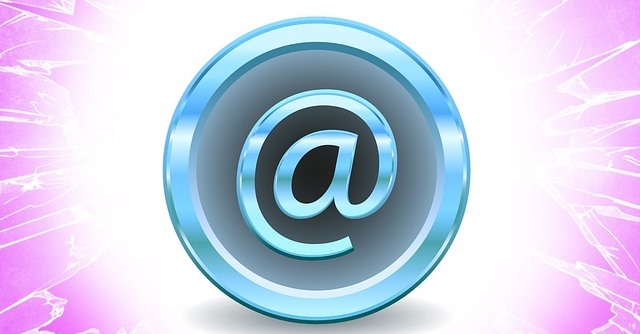 Small Business Kit is our new initiative aimed at privately owned companies or sole proprietorships based on Magento 2 that require functionality extensions tailored for their specific nature and size.
Small Business Kit
The whole kit embraces five extensions that are mostly conversion and sales motivators so necessary for any small business. The offered extensions are several times cheaper than complex solutions what makes them affordable for any small business company. In fact, they are
just $79 per any extension
, which is the best price in the market.
Whole Small Business Kit will include:


Abandoned Cart Email. Converts abandoned carts and increases your revenues;


Free Shipping Bar. Automatically calculates the amounts customers need to add to shopping carts in order to achieve the free shipping goal and notifies them on this opportunity;


Store Credit and Refund. Allows you to serve refunds with store credits and motivates customers to purchase again;


Review Reminder. Reminds customers to leave product reviews and makes your catalogs trustworthy for other shoppers;


Shop by Brand. Allows customers to purchase their favorite brands conveniently.


Abandoned Cart Email
is the first extension rolled out just recently and currently available for purchase in our store.
Abandoned Cart Email for Magento 2
The idea behind the extension is quite straightforward, however the provided functionality allows you to
set up effective recovery emails or email chains
that include coupons or bring special incentives based on certain shopping cart or product conditions. Provided variables enable you to personalize messages still benefit from the automatic sending.
General Settings
The general settings section of the extension includes the next setting options:


Sender is a general email contact to be used as a default email sender for outgoing emails;


Test email recipient is an email contact for test sendings;


Enable test mode. The option allows you to set up the entire system of abandoned cart emails prior the real-life implementation. As soon as all templates, emails, and email chains are properly tested you can change it to 'No';


Mail log specifies the duration for keeping sent emails.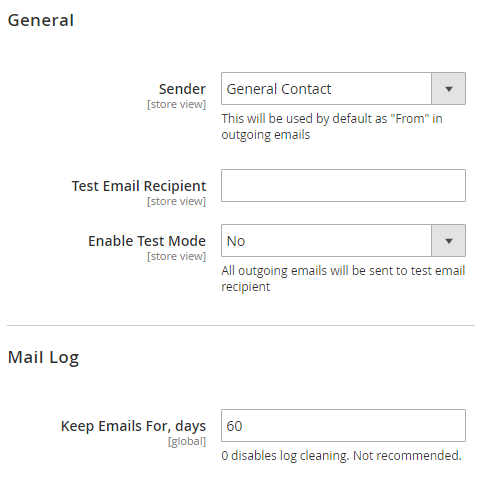 Abandoned Cart Email General Settings
Rules
It
all starts with rules
as they determine the behavior logic of the entire extension. The rule name and subject are specified to differentiate rules from each other and manage them conveniently in the backend.
The content of each rule is generated using the Rich Content editor and available variables specifying user and product names, email design templates, useful links, etc. The section determines the final appearance of the messages sent to customers, which can be previewed or tested on the spot.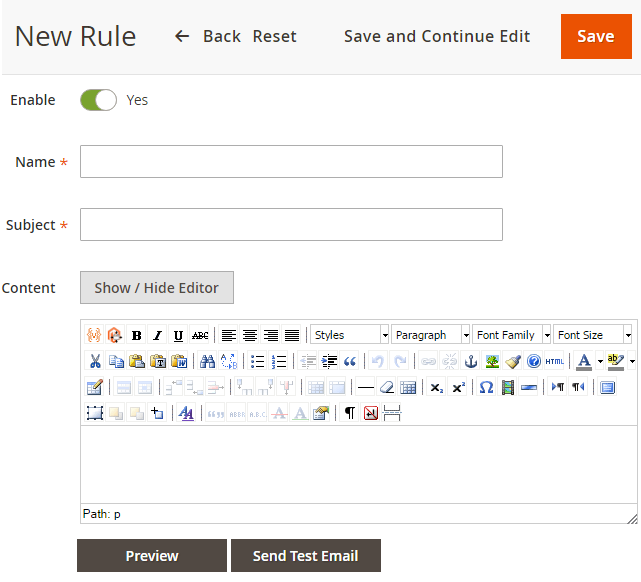 Rule Subject and Content
Next, you can specify the most suitable email timing in days, hours and minutes counted from the moment of the cart abandonment.
Important:
 I
ntentionally, each rule includes only one timing option as it avoids email chains with the same messages this way. The same spammy messages will only annoy customers and hardly obtain any response. If you need to create an email chain, you have to design several rules with different templates and messages, but those rules will convert your carts many times better.
All the rules give you a chance to
add a coupon code
to the message generated right here according to the predefined cart price rules and provided coupon options. You can create any coupon code using different code formats, suffixes or prefixes.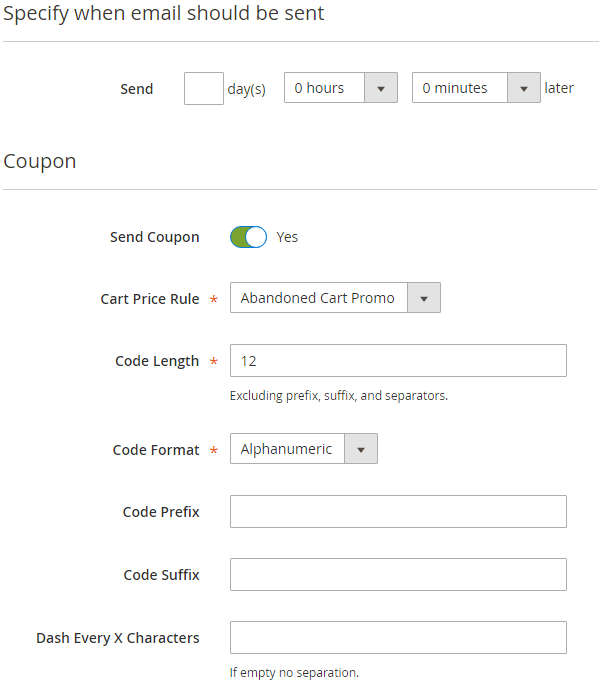 Rule Timing and Coupons
The module allows you to further personalize your abandoned cart emails as far as each rule can be applied to only certain store views and customer groups.
You can also specify
versatile cart and product attributes
applied to definite rules in order to tailor your sending to specific conditions as much as possible.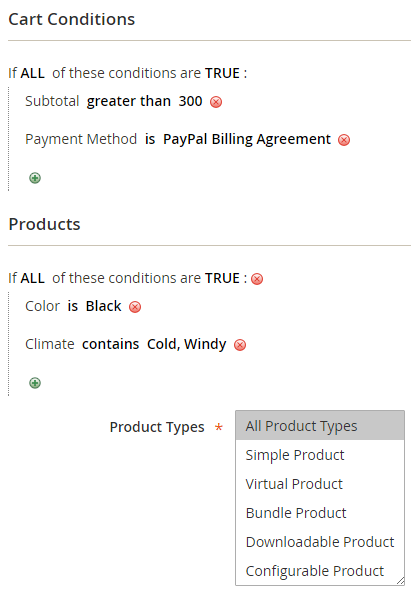 Rule Cart and Product Conditions
All those
targeting and focus options
are just indispensable for successful and efficient abandoned cart recoveries. Using the provided functionality you can take into consideration almost any aspect of your customers and their particular situation.
Mail Log
All
mail logs
are stored in an ad-hoc grid providing their statuses, creation and sending dates, email names, recipient names and emails, and actions. Using the last column of the grid you can preview, cancel, delete, or send emails immediately.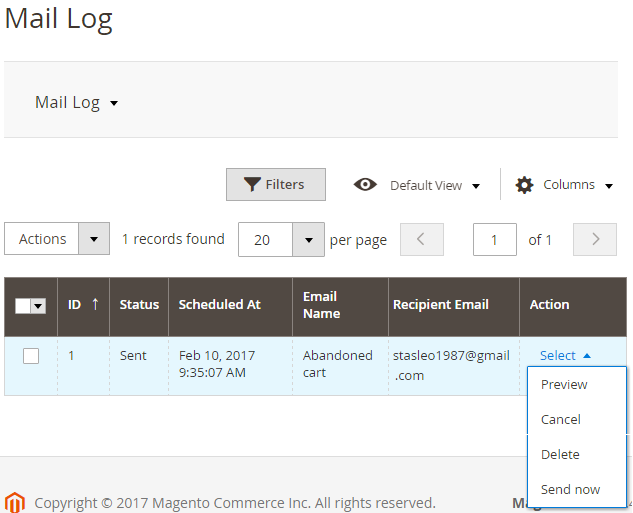 Abandoned Cart Email Mail Log
Conclusion
As you can see,
the Abandoned Cart Email extension for Magento 2
is a fully functional module aimed to recover abandoned carts efficiently obtaining all necessary functionality features for the purpose. Provided for small business companies we offer this extension at
only $79
.
You can walk through the detailed description of the extension or purchase it on the product page in
our store
. We also provide you with the demo store where you can try it in action.
More Details