Magento is a functionality-rich ecommerce platform and, unarguably, is one of best choices for any online retailer.


Still, rich and powerful selling and purchasing options provided by the platform need to be finalized and even enhanced with a high-quality theme.

A great theme is able to make the whole functionality scope properly provided to customers and, in fact, is a final touch for any Magento 2 store. There are a lot of ways to improve the look of your store. For example, you can create a custom theme, resort to free themes, or you can purchase a great theme for reasonable money and enjoy the quality.

The last option, apparently, is the most popular among Magento store owners, and, perhaps, one of the most reasonable solutions, as soon as theme providers have already resolved most of the important issues and offer you:


Well-thought usability and advanced UX experience;
Responsive and mobile-friendly template and layout;
Visually attractive design;
And extra valuable functionality.


So, other thing being equal, a reasonable decision about a Magento theme leads you to the themes that correspond to all the points above, including the scope of extra functions either added to the theme or provided by some Magento extensions compatible with this particular theme by default.

So, we are glad to announce that now, our Magento extensions are compatible with some great themes for Magento 2.
Aheadworks Theme Provider Partners

In order to add some more value to our extensions and make your experience with Magento holistic and comprehensive, we partnered with several Magento theme providers, and now, you can use their themes and our extensions together with no issues. So, welcome the themes provided by our partners:




This offer is equally valuable for both current and future theme customers and our extension users looking for a chance to improve the look of their Magento 2 stores with a new professional theme. Moreover, if you purchase the above themes, we are glad to offer you a 10% discount on the Aheadworks extensions compatible with the partner themes.


Claue Theme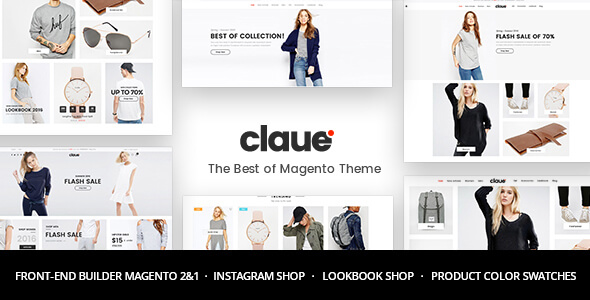 Made by ArrowHiTech, Claue is a professional and award-winning Magento 2 theme, which is able to ensure a great design and usability for your store and comes with a reliable support and detailed documentation, including an installation video guide. The list of the available functionality opportunities is quite long, including such great features as MGS frontend builder, AJAX-powered functions, 360° product image viewer, Multiple Google fonts, Unlimited colors, Multiple types of static blocks, Sticky menu, etc.
Aheadworks Extensions Compatible with Claue
Milano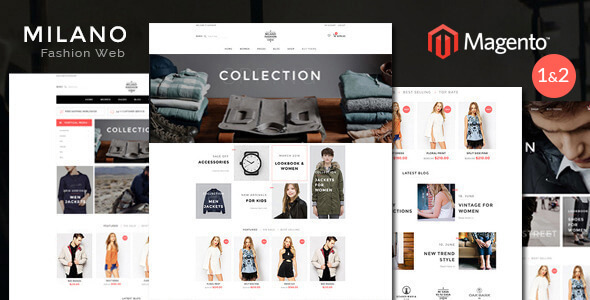 Next comes Milano, a high-quality and feature-rich Magento 2 theme made by Alotheme, which is able to make your brands easily distinguishable from multiple competitors. The great design and usability of the theme allow your customers to enjoy the shopping process from the very beginning till the very conversion. Professional support and detailed documentation make this theme even more valuable and worthy of your close attention.
Aheadworks Extensions Compatible with Milano
Market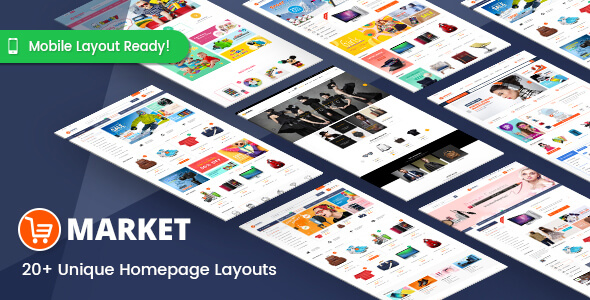 Made by Magentech, Market is one more professional team compatible with our bestselling Magento 2 extensions. Market is equally valuable for both store owners and customers and able to provide rich and comfortable shopping experience on any Magento store. Multiple page templates, menu styles, amazing design, and numerous useful features make this theme suitable for any products and catalogs.
Aheadworks Extensions Compatible with Market
Compatible Aheawdorks Extensions

Most likely, Aheadworks extensions are well-known for our regular customers, still, let me remind you their major benefits.

Smart One Step Checkout for Magento 2
User-friendly, still powerful and highly-customizable one-step checkout
Detailed checkout statistics
Multiple payment options

Automatic Related Products for Magento 2
Adjustable layout and positions of related product blocks
Flexible related product conditions
Performance tracking

Layered Navigation for Magento 2
Multiple filters, filter types, custom filters, etc.
Highly-customizable filter bars
SEO adjusted

AJAX Cart Pro for Magento 2
Wide AJAX Cart popup settings, including cross-sell and upsell promos
Streamlined and convenient shopping experience with no page reloads
Any Magento product types

Reward Points For Magento 2
Points earned for purchases, reviews, social media sharing, and other interactions
Precise customer segmentation and tiered loyalty programs
Detailed usage statistics and backend balance editing

For more information about the themes and our extensions, please refer to the corresponding product pages above.