Advanced Reports 2.0 for Magento 2 is the first major product update in 2017.
Scheduled a while ago it is coming just at the right time you could evaluate the results of holiday sales and make informed decisions for the next year.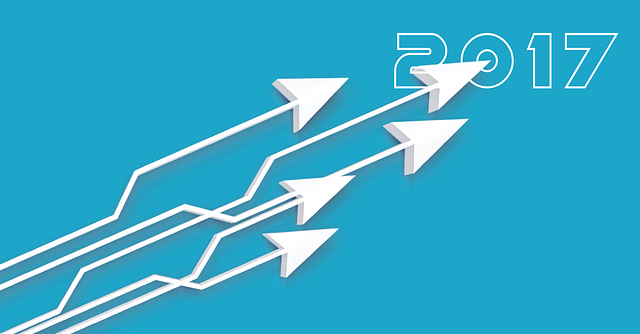 Advanced Reports 2.0 for Magento 2
New Sales Detailed Report
Possibly the biggest enhancement provided by the current update is the
new Sales Detailed Report
. The report intends to reveal all significant aspects of sales in one grid, including product names and SKUs, multiple customer and order attributes, versatile totals and so on. Altogether the Sales Detailed grid may contain
30+ columns
available for filtering and sorting. Magento admins are able to customize the view of the grid with the columns they need and disable unnecessary sales attributes.
This report may contain either all orders or the orders without refunded items. The last option is more accurate in terms of the net cash flow, but if you need to determine the whole sales volume, you should switch on the Include Refunded Items radio button in the Report Settings section.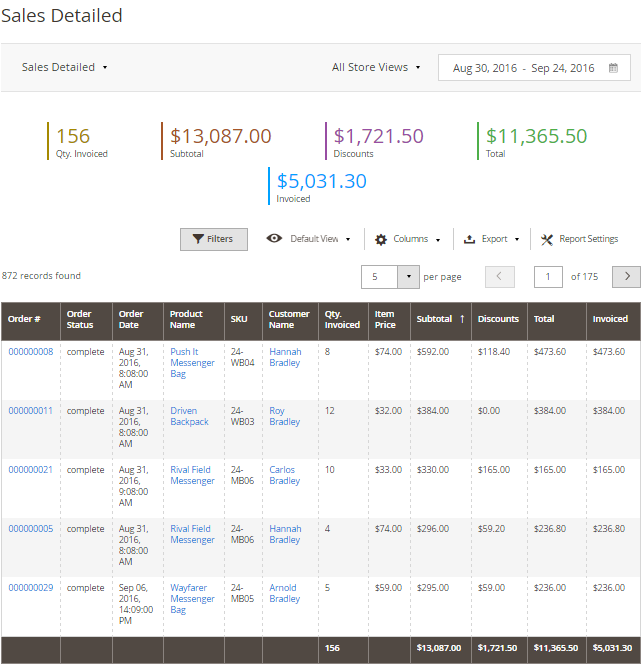 Sales Detailed Report
The Sales Detailed Report is especially useful for data mining as far as it allows you to find links and
discover hidden relations
between any aspects of sales even if they seem to be free of any dependence.
New Grids
Customizable Layout
With this update all report grids become more
user-friendly
and provide significantly more opportunities for data analysis. Now you can drag and drop columns of any grid in order to make it perfectly suitable for your needs. You can also sort and filter available data and look for any information easier and much faster.
Filtering by Data Ranges
All the multi-valued parameters of grids can be narrowed down precisely using the 'from-to' filters able to select only required data ranges out of the entire data set. Additionally, you can apply several data range filters to the same grid simultaneously and, this way,
pin-point the target data
.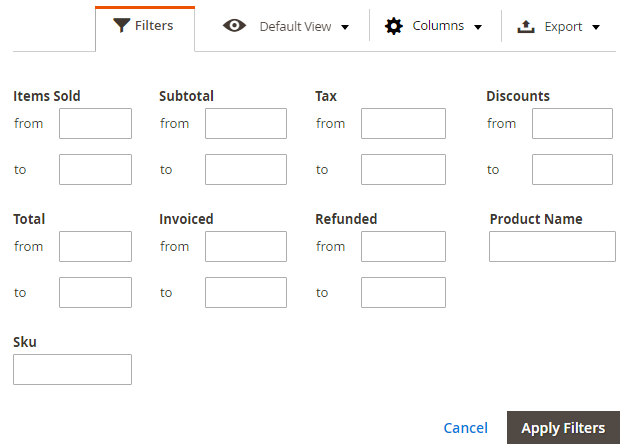 New Filtering Opportunities
New Charts
Build Charts by Multiple Parameters
The new appearance of charts became
more informative and visually appealing
for all reports. Now you can display several sales parameters in one chart made in different colors. This option allows you to determine dependencies and fluctuations of selected parameters at a glance.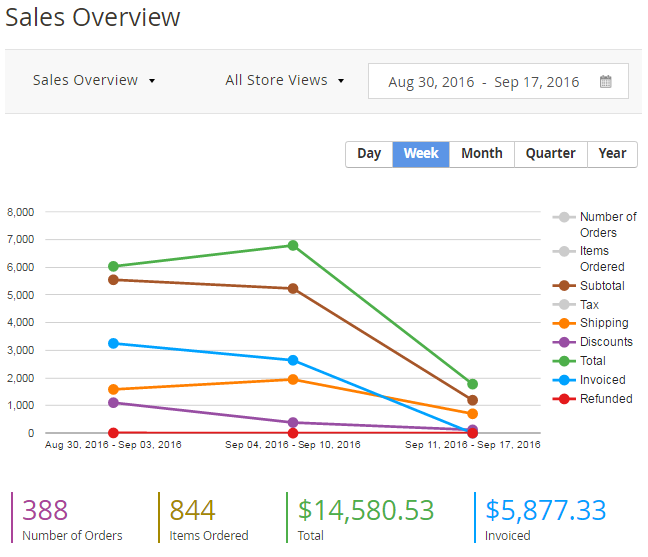 New Appearance of Charts
Major Total Highlights
Regardless of the selected chart parameters
all major totals
, usually the number of orders, ordered items, invoiced and paid totals and subtotals, are now shown at the bottom of the provided charts. Highlighted with their own original colors main report parameters can be easily found both in charts and rows of totals.
Bar Chart for the Product Performance Report
The new chart provided for the Product Performance Report highlights the parameters of top 10 performing products within the selected date range. The bar chart may display up to 8 product parameters simultaneously depending on your preferences. You can enable or disable any of them, just like it is possible for other charts provided by the extension.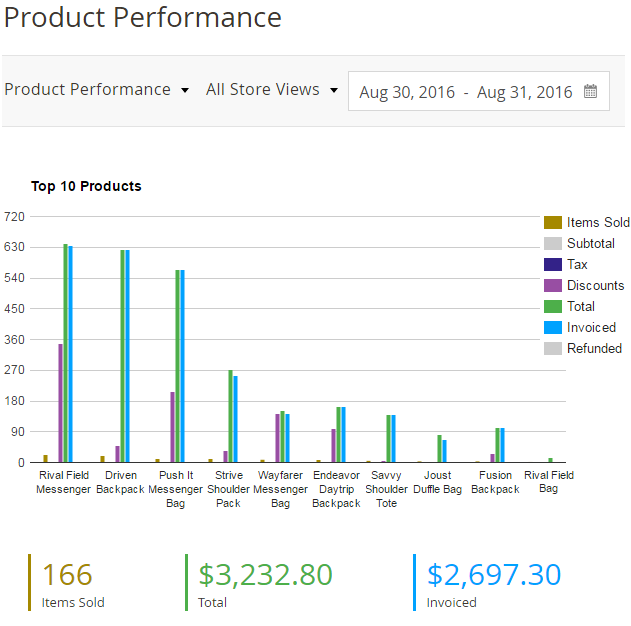 Product Performance Bar Chart
Performance Improvements
All the provided reports are improved in terms of performance optimization. This enhancement is especially useful for average and big stores containing up to 50+ thousand orders and more.
Reports Index Management
In addition to other performance improvements Advanced Reports 2.0 also takes advantage of
own data index facilities
applied to only Aheadworks reports. According to our tests, once re-indexed provided reports remain accurate and are generated much faster for the stores containing up to 200 thousand orders and more.
Unit Tests and Refactoring
Traditionally we hasten to inform you that the Advanced Reports 2.0 for Magento extension was deeply refactored and covered with unit tests.
Conclusion
In total,
Advanced Reports 2.0 for Magento 2
contains
7 default reports
, including Sales Overview, Product Performance, Sales Detailed, Sales by Category, Sales by Coupon Code, Sales by Payment Type, and Sales by Manufacturer.
All report grids and charts are refined and improved according to the best UX practices and provide more
user-friendly interface and robust analytical capabilities
. Furthermore, due to the implemented performance enhancements you can get accurate sales and product reports in average and large stores, containing up to 200 thousand orders.
The updated extension is currently available on the
product page
in our store while current Aheadworks customers are able to update and take advantage of the improved functionality for free.

More Details
Product page
;
User Guide
;
Backend Demo
.