Getting great stuff and great discounts - that's the dazzling dream of every shopaholic. However, sometimes you just don't know the ways to find lower prices of the desired products. Well, we are going to remove this snag, at least for Aheadworks modules.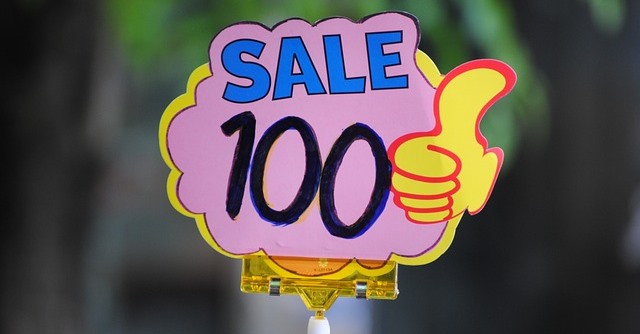 Below we present you a short description of the discounts, coupons, sales and other promotions in use in our store you could have all chances to get good products and save. As soon as you reach the bottom line of text below, you will know exactly how to purchase from us profitably.
Ongoing Sales

In general, our promotional strategy includes two kinds of price-related promotions: time-limited and infinite (long-term at least). The first ones are more price attractive, but happen only from time to time, while the last ones are your guaranteed benefits.
Buy More, Save More (time-limited, valid till Aug 31, Magento 1 extensions)

We always encourage our larger buyers, but this time they can get even more than usual.




That's it. Simple and profitable.
Magento 2 Extension Pack (time-limited, valid till Aug 31, Magento 2 extensions)

Of course, we never forget about our Magento 2 store owner as well and at the end of this summer offer them to buy Magento 2 extensions at good prices. You can save up to $600 purchasing any three Magento 2 extensions within the pack till the end of August.
Get All Magento 2 Products at Half Price (long-term)

In the case you need just one or two Magento 2 modules and have no need to get their 'handy-packs' you can take advantage of our long term promotion aimed at our Magento 1 customers. If you have ever purchased our Magento 1 extensions, you can save 50% on all Magento 2 products.




This offer is especially useful for the merchants migrated from Magento 1 to Magento 2. For the purpose use the 'M1M2' coupon code. Or, they can purchase our Magento 2 Extension Pack at the discount of 25% using the "M2PACK" coupon.
Regular Purchases (long-term)

Even if you purchased something without applying any coupon code, you will still get the discount next time. Our repeat customers get special discounts on their second orders. The discount is $30.
Partner Discounts (long-term)

Regular customers purchasing very often, e.g. Magento development companies, obtain even deeper discounts as our partners. If you consider this option suitable for you, please refer to our Partner program.
Pre-Orders (occasional)

One more way to get attractive prices is to pre-order upcoming products. This option usually saves up to 30% of the regular prices and is available for the products to be released within a month or less.
Special Coupon Codes (long-term)

Sometimes, our promotional initiative become truly continuous as it happened to the Facebook promo code. It was issued first in 2011 and is still active for all our social media fans. So, don't hesitate to take advantage of this coupon code and get +5% to your overall discount. The code is available on our official Facebook page.
Discounted Functionality Options for Magento 1 Stores (long-term)

Some of our products are especially effective when used together. If you want to enhance functional opportunities of the module you buy, you can purchase them with the 30% discount. Here are the available options:


Advanced Newsletter with the "Advanced segmentation" option (Market Segmentation Suite -30%);
Advanced Search with the "Search autocomplete" option (Search Autocomplete & Suggest -30%);
Follow Up Email with the "Advanced segmentation" option (Market Segmentation Suite -30%);
Layered Navigation with the "Brand selection" option (Shop by Brand -30%);
One Step Checkout with the "Advanced cross-sells" option (Automatic Related Products -30%);
Z-Blocks with the "Customer segmentation" option (Market Segmentation Suite -30%);
Pop-up+ with the "Customer segmentation" option (Market Segmentation Suite -30%);
Advanced Reports with the "Extended Pack" option (60% off the regular prices on all additional reports);
Help Desk Ultimate with Coupon Code Generator (Coupon Code Generator -30%);
Catalog Permissions with Market Segmentation Suite (Market Segmentation Suite -30%).


All the provided functionality options are available in the Configure and Buy sections of the corresponding products.
Free Stuff (long-term)

In addition to the discounts and sales you can also enjoy entirely free stuff in our store. Among the available free products for Magento 1 stores you will find our well-known Blog extension, OnPulse - mobile administration application, and other handy tools making your store convenient for shoppers and effective for Magento admins.

Also, you can take advantage of our first free Magento 2 extension - Image Slider.
Reward Points (long-term)

Regardless of the discounts you got or coupon codes you applied you can additionally accumulate reward points for most of your purchases. Later you can use them for other purchases from our catalog. Actual reward points balances are available at your account in our store.
Other Promotions

Sometimes, we share some specific discounts and coupons via our emails. These promotions can be very beneficial, but available for our subscribers only. So, please make sure that you receive our notifications and do not miss a chance to save.
Conclusion

OK, now when you know all the possible ways to save purchasing Aheadworks products you can try to make it even better. Here is one more advice. If possible, you can try to use both automatic shopping cart discounts, promo codes or rewards simultaneously. In most cases you get an opportunity to even deepen possible discounts and save even more.

So, look through the above once again and find your most advantageous way to purchase from us.