Let's imagine that you are waiting for guests. Obviously, visiting you they expect to spend great time, including talking, excellent food, drinks, perhaps, some surprises, and certainly hope for a warm welcome. Just the same want the visitors of your online store.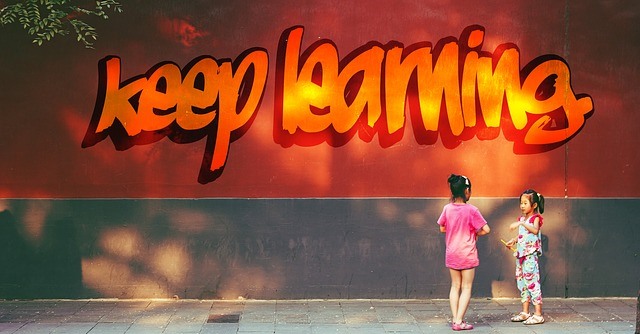 Home pages, often the first ones taking your visitors in, usually have little time to express the required attitude and great images are apparently the best solution in this case. But, should you
wrap them into banner sliders or leave them single and motionless?
Well, it is not easy to answer this question for sure and below we'll try to evaluate pros and cons of the both approaches.
Technically,
image sliders provide more opportunities
to present images as they include animation and give customers a wider choice. But, as you we'll see below, it still doesn't work sometimes.
Banner Slider Types
The main advantages of banner sliders are the chances to present images in many ways. You can take advantage of multiple slider formats and choose the most suitable one for your audience and brand.


Image Rotators. This banner slider rotates images without any accompanying text and is used for branding purposes usually since it just creates visual representation of a brand;


Banner Slider. This format of sliders rotates images with promotional texts;


Fullscreen Sliders. If you exploit full screen images in your sliders, that is gonna be a fullscreen slider. Until recently it was a very popular slider format and it is the most impressive one as well. Although, it has its own disadvantages, of course;


Scrolling Logo Thumbnail Sliders. In order to attractively present your clients portfolio you will probably need a scrolling logo thumbnail slider. It infinitely rotates small logos and mostly used for better design and loyalty increase;


Simple Fade Slideshows. These sliders usually take advantage of versatile animation effects (fading, sliding, zooming, flying, etc) and include navigation elements such as arrows and navigation bullets.


These are the basic types of banner sliders often used to make more complex formats through the combination of the presented above features. Single pages are not able to give your store that liveliness, but the latest researches show that customers 
often pass banner sliders 
without paying any attention to them.
Overcoming Banner Slider Blindness
According to
Nielsen
,
most user ignore slideshows
and do not like rotating images. Let's find out why this happens.
Scarcity of Time
Statement.
The opponents of banner sliders say that people do have enough time to walk through the entire list of presented slides as their visit to the store is too short.
Argument.
In fact, new visitors
spend
2 min 31 sec.
on your site on average, while repeated ones -
5 min. 31 sec.
It seems to be enough to take a look at 3-4 slides in your banners.
Additionally, if you
place the most important slides first,
you will be able to bring attention to your best offers for sure. Or, you can make the entire sequence of slides dedicated to only one subject enticing visitors stronger and stronger with every next slide.
People Consider Banner Sliders as Advertisements
Statement.
People do not like advertising and often consider banner sliders like ads without any sufficient and valuable information.
Argument.
This situation only happens due to the
established practice to use banner sliders mostly for branding
without any particularly important information. You can easily turn this situation around by placing real-time discounts and valuable offers on your banner sliders.
But, you have to remember that each slide promoting certain products on sale should
link to that particular items directly
. Throughout your store, including banner sliders, customers should feel the consistency of the provided information and realize that every action they take results from the previous behavior and is firmly based on shopping logics.
People Don't Like to Stay Without Control
Statement.
Entering a store for the first time visitors need a second or two to look around, but when they are ready to receive the information sliders rotate images and this way leave them no chance to read the provided information. People need to have a
handy tool
to come back to the slide they want.
Argument.
We can handle this particular case in several ways. The most radical solution is to
stop rotating banners
and enable customers to change slides independently. Of course, in this case you need to provide them with navigation elements like arrows, navigation bullets, menus, etc.
The second way is to slow down rotation to the optimal speed leaving enough time even for newbies. According to
Baymard Institute
, the recommended rotation speed is
5-7 seconds
for simple slides, and
up to 10 seconds
for text-heavy ones.
You should also stop sliding upon mouseover as this movement shows the subconscious expression of interest to the content. As for mobile devices that have no cursors, it's better to provide banner sliders without rotation there with only the swipe gesture functionality.
Non-trivial Banner Slider Ideas
In fact, banner sliders provide you with
much more opportunities for successful promotions
in comparison with static images. Using them you can create really impressive and creative promos. Here are some crazy ideas to use.
Scenario-based Banner Sliders
It's like storytelling where spectators strive to know the final scene. Below we came up with a few ones.
Scenario 1 - Escaping Pizza.
From slide to slide someone pulls off pieces of wonderful Italian pizza. First of all, you strive to know if he leaves a piece and the second thought is that you need to hurry if you want to taste a piece. The result - you call to the delivery service.
Scenario 2 - House Under Construction.
Starting from the first slide you follow the construction of a beautiful and spacious house from the basement to the roof. Eventually, you decide that in fact it is a pretty simple and inspiring process and make a phone call to your architect.
Interactive Banner Sliders
In order to increase CTR of you banner sliders you can place different
call to action elements
on them, including buttons, arrows, menus, etc.
Branching Scenarios
And, if you
combine scenario-based banners with different call-to-action elements
you can even create branching scenarios for you banner sliders. For example, you can ask customers to find the biggest discount proposing them riddles on some facts about your brand. Each answer leads to different branches and this way you can even create an on-site game for you visitors.
Sliders Inside Laptops, TV Screens, Frames, etc.
Banner sliders inside web site elements look natural and unusual at the same time.
Video Banners and Animated GIFs
You should not limit your banner sliders to only images. You can also
rotate attractive videos
and animated GIFs that will certainly make your store fashionable and advanced.
Rich Banner Slider
So, banner sliders are able to provide you with
multiple functional opportunities and creative ideas
. However, you'll certainly be surprised that e-commerce banner sliders are not limited to the described above capabilities.
For example, in addition to almost all the described above features our
Rich Banner Slider for Magento 2
schedules slide displays, target banners to certain customer groups, provides slide statistics, positions banners in different places of a page, etc. So, it allows you to create really attractive and effective banner sliders, and above all it is absolutely FREE.
More Details