Editor's note: Checkout page is the last thing that separates customers from their purchases and merchants from revenues. How to prevent customers from cart abandonment? The only rational answer is to improve checkout process constantly.
According to numerous statistics, customers abandon their carts because of several reasons:


Registration before checkout;
Unclear delivery details;


It's clear that people want to make a purchase quickly and easily, and checkout process plays here a very important role.

We have several extensions in our portfolio, which greatly enhance native Magento checkout functionality.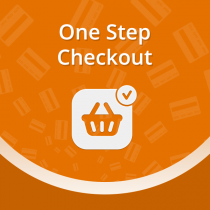 1. One Step Checkout

It is a must-have extension for any Magento store. It reduces the number of steps necessary for checkout. This extension contains multiple features, which will make checkout simple and quick.


Checkout on a single page


This is the main feature of this extension. During the checkout process customers see the full checkout page. They do not need to press annoying "Continue" button when filling the form. Six native Magento checkout steps are transferred into single checkout operation.


Login/registration option on the checkout page


Registered customers are able to log in on the checkout page. Unregistered customers can fill a registration form directly during the checkout. However, customers can easily make their purchases without any registration.


Ability to save address in address book. Auto-fill billing and shipping addresses for logged in customers


Customers are able to save billing or shipping addresses in the address book and use them for further purchases. For logged in customers corresponding fields are filled automatically.




Sage Pay payment method is supported since v. 1.2.1


iPad/Tablet compatibility


The checkout will work for mobile users as good as for those ones who use PCs.




Clients have a possibility to use coupon codes during the checkout, leave gift messages and comments to their orders or any delivery instructions. They can subscribe to a newsletter, edit their carts directly from the checkout page.

Backend features for merchants

Merchants are able to specify checkout page title and description, company's name and other credentials, default shipping and payment methods values for new customers, checkout terms and conditions in a pop-up window.


Automatic numbering blocks on checkout page


Blocks are numbered on the checkout page automatically and if the quantity of blocks changes their numbering will also be updated.




Cross-sells appear on the checkout page if they are defined for a certain product.

One Step Checkout module is integrated with nine aheadWorks extensions: AJAX Cart Pro, Facebook Link, Gift Wrap, Points & Rewards, Automatic Related Products 2, Refer a Friend v. 2.x, Delivery Date and Notice, Advanced Newsletter, and Z-Blocks.
Increased my conversion

"I didn't believe that a simple checkout can increase my conversion. Neither did my colleagues.After running this extension for couple of weeks I noticed that number of abandoned carts had decreased and CR got higher."- Review by Ringo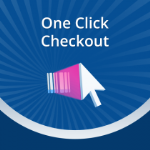 2. One Click Checkout

The One Click Checkout extension allows customers to checkout directly from product or cart pages. Logged in customers can use One Click Checkout button on any product page and specify payment method in a pop-up window. They can choose billing and shipping address on the product page or edit them too.

One Click Checkout extension supports Shopping Cart Price Rules and is integrated with Points & Rewards, Booking and Reservations, and AJAX Cart Pro aheadWorks extensions.
Very useful
"Since we installed this module, the growth in sales is inclined. Our customers prefer buying in one simple click. Our clients are happy with the convenience of purchase and we are happy with the breakout." - Review by Amanda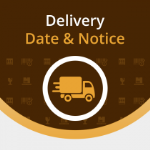 3. Delivery Date and Notice

The Delivery Date and Notice extension enables customers to set up the most suitable delivery date and time and create notices for delivery agents. This module creates no extra pages for the checkout process just adds additional options.

It is equally useful for customers and merchants since merchants can specify delivery dates or periods, which are unavailable for customers (weekends, holidays etc.); minimal intervals between the order and delivery date; same day delivery unavailability, etc.
Great
"Very useful extension, I like the comment delivery function, it enable customers to write precision on the delivery such as their security door code, their number floor if they live in a flat, the hours delivery, etc. Thank you aheadWorkds team." - Review by Ludovic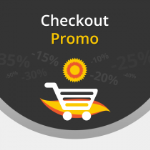 4. Checkout Promo

Checkout Promo displays promotional banners on Shopping Cart and Checkout pages. Appealing notices are triggered by flexible shopping cart price rules. You can target them to different customers groups or websites. Merchants are able to put multiple configurable blocks on Shopping Cart or Checkout pages.

This module is integrated with Marketing Segmentation Suite extension.


Results Already

"Simple, easy, customizable and very effective. We noticed immediate increases in conversions after installing this great extension! Highly recommend. We'll also be looking to add the segmentation suite soon for extra functionality and effectiveness." - Review by David Press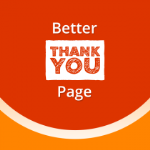 5. Better Thank You Page

Better Thank You Page allows you to improve order success page by adding additional information useful for your customers.
Some of the options:


Provide customers with the extended information about the completed order;
Display social media buttons;
Use native Magento cross-sell functionality to show customers products they can be interested in;
Place newsletter subscription form.
Must have extension
"When I first saw this extension, I thought that I gotta have this! I think, someone who thought about this is brilliant!
We had dilemma we wanted to notify our customers about coming products, but when we do so, our customers tend to wait for that new product(s) and stop purchasing others we are already selling.
So we are using this to introducing our new coming product(s) after they checkout!" - Review by Michi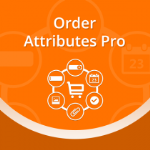 6. Order Attributes Pro

The Order attributes Pro Magento extension allows you to configure checkout process and make it intuitive and seamless for your customers. With this extension you can add custom fields of any type (text, dropdown, checkbox, etc.) to any checkout steps. Furthermore, you can set up default value for each attribute, specify the sequence of attributes, make some of them mandatory for filling, and validate input data types.

The module is integrated with One Step Checkout, Gift Wrap, Delivery Date and Notice aheadWorks extensions.

Merchants are able to eliminate most of the reasons causing cart abandonment, listed in the introduction to this post, with the help of our extensions. Each of them add their own improvements to checkout process and, if used in conjunction, can provide really great checkout enhancements.

FYI: Today you can purchase these extensions profitably in our store. We provide a 15% discount on all extensions for Black Friday and Cyber Monday sales.