Editor's note: Everlasting traditions seem to be unable to resist the newly formed consumer behavior anymore and apparently retailers yield to it as well. Thanksgiving dinner is going to be replaced by the early starting shopping rush or at least combined with online shopping.

And the reason is as usually simple. Most people prefer buying during the holiday instead of waiting for the early opening hours on Black Friday. According to National Retail Federation 33 Mln people in the U.S. are planning to make purchases on Thanksgiving Day either online or in stores.

Traditionally Black Friday is expected to be more plenteous: 69.1% (97 Mln) plan to shop on Black Friday, but the share of online shoppers is higher on Thanksgiving Day (according to Placed).


This weekend U.S. customers are going to spend more than 50% of their holiday budgets. So, the possible catch is really attracting. And retailers are fully armed for this hot weekend. More than half of retailers started their online promotions five days before the Thanksgiving weekend. (by Prosper Insights & Analytics). Retailers are going to carry out numerous promotional activities including special email campaigns (44.2%), one-day sales (41.9%), free gift with purchase promotions (23.3%), free standard shipping on all purchases (20.9%) and discounted shipping (20.9%) (according to NRF). This year overall online holiday sales are expected to be 15% higher over the last year (according to Shop.org).


Holiday shopping seems to be mobile-based this year. Shoppers are going to use their smartphones not only for online purchasing, but also as in-store shopping assistants.


Even though this weekend has been actually started by retailers and the Thanksgiving rush already captured most people, customers still have certain intentions to spend the second half of their holiday budgets on Christmas Eve. So, merchants have two or three weeks for additional promotion initiatives this year and so do Magento merchants. That's why we welcome those of you who want to reinforce their competitive positions and attractiveness for customers this year or maybe plan it ahead to our store.

Here you will find Magento extensions which are most in demand in these days of holiday shopping rush. In the column below you will find several functionality descriptions of those modules.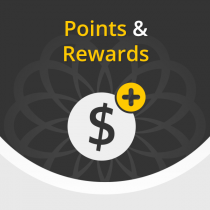 1. Points and Rewards
The Points and Rewards extension is a universal promotional tool enhancing customers' loyalty. Merchants can reward customers for numerous useful activities within the site or in social networks. Sophisticated referral system engages customers into gaining additional points for friends invitations and own purchases.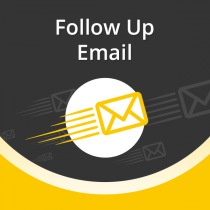 2. Follow Up Email
The Follow Up Email module is an especially useful solution for any holiday season, as it allows merchants sending various automatic notifications to customers with coupons, discount codes, restore cart links or any other promotional items included.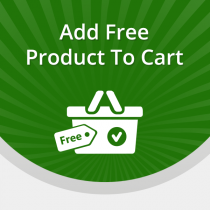 3. Add Free Product to Cart
Adding free items to cart is a powerful promotional incentive which it is widely used by merchants. The Add Free Product to Cart extension allows merchants adding products to cart automatically and increase customers' loyalty.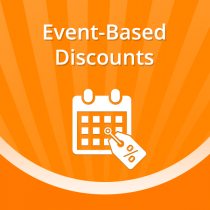 4. Event-Based Discounts
This extension is an extremely timely one for the current holiday season. With the help of this module you can set automatic discounts triggered by numerous rules and events. Special timer indicates the time remaining for promotions and makes customers finish purchases immediately.

5. Checkout Promo
The Checkout Promo extension displays promotional banners on Shopping Cart and Checkout pages. Flexible rules triggering banners allow merchants use this solution in different ways, for example for cross sells and upsells promotions, for discounts or giveaways notifications, etc.

Now let's take a look at one more solution your mobile customers will certainly like.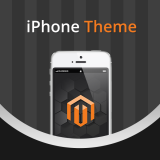 6. iPhone Theme
As this holiday season promises to be mobile-based we would like to draw your attention to our iPhone Theme. It is a hybrid of a superb theme and a full-value Magento extension integrated with AJAX cart and advanced navigation.

These are just a few of our sales motivating Magento solutions. The full list of our modules and themes can be found in our store. And one more pleasant thing.

Tomorrow we start our Black Friday & Cyber Monday Sale and you will be able to purchase these and any other extensions with a 15% discount in our store. Hurry up to improve your promotional and competitive potential before the upcoming Christmas sales.