It's common to believe summertime sadness(™) makes people lazy. We prove the statement wrong introducing a bunch of the extension updates to expand your business reach!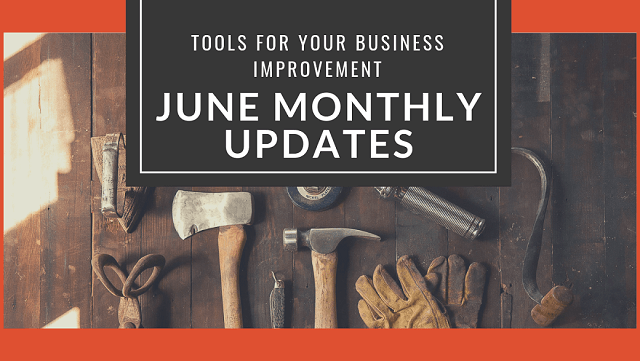 Meet the refined and improved stars of the Aheadworks catalog!




Magento 2 Blog 2.6.0
+ Category hierarchy (Subcategories);
+ Post Author pages;
+ Mass action: assign posts to an author;
+ Twitter account settings moved to Author page settings;
+ Author's LinkedIn and Facebook links;
+ Previous/Next links on the article pages;
+ Posts counter in blog tab on product pages;
+ Meta Titles;
+ Option to hide Blog from the main navigation menu;
* Minor fixes and design adjustments.




Magento 2 Add Free Product to Cart 1.2.0
+ Option "Include/Exclude Tax" for rule validation;
+ Option to show popup everywhere or on the cart and checkout pages only;
Resolved:
* Conflict with Klarna payment module;
* Discount is not added to PDF invoice;
* Discount isn't shown in email notifications;
* Problem with translations;
* Free product does not display until cart page is reloaded;
* Can't change indexer to "Update by Schedule".
Magento 2 RMA 1.4.0
+ Custom Statuses;
+ Status Priority;
+ Option to disable a status;
+ Custom fields can be tied to actions;
+ Non-linear workflow;
+ RMA data export to CSV/Excel;
+ Option to disable custom fields;
+ Print RMA label from the backend;
+ RMA Tab at backend customer page;
+ Improved process of creating a replacement order for admin;
+ A "Back" Button on Credit Memo page;
+ Integration with Magento 2 Coupon Code Generator;
+ Minor usability improvements;
Resolved:
* Unnecessary commas in the address in the frontend.
Magento 2 Abandoned Cart Email 1.1.0
+ Added Restore Cart Link;
+ Abandoned cart emails can be sent to guest users;
+ Product image in the email;
+ Integration with Magento 2 Automatic Related Products;
Resolved:
* IWD Order Manager compatibility;
* Fixed issue when emails are sent without delay;
* Error occurs during compilation (Magento 2.1.16 Open Source);
* Fixed issue when 'Sender email' and 'Sender name' do not correspond to different stores;
* Error appears on the Preview page for the Admin if Test Email Recipient is not configured;
* Magento 2.3.1 Commerce compatibility improvements.