As November comes to an end, we are happy to announce that the traditional Black Friday & Cyber Monday season of discounts in the Aheadworks store has already begun.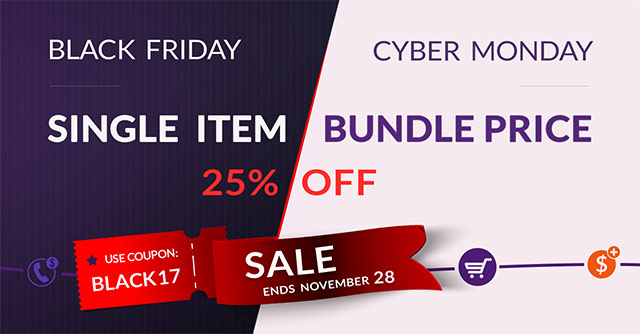 Black Friday & Cyber Monday 2017

From November 24 until November 28, we provide a special discount for our products. Using the Black17 coupon, you will be able to buy any our Magento extension or theme in the store at a 25% discount.

Our customers can increase the size of the available discount even further and save more by taking advantage of Magento 2 Package (available only for M2 products) with 3+ items in their shopping carts. Using it you can save up to 40% off the initial price.

Make a great deal in our store during the most grandiose sales season of the year!