When Black Friday and Cyber Monday (BFCM) arrive, merchants across the globe are prepared and hot to trot. It means that if you are not ready to promote your products and take advantage of the biggest shopping events of the year, your competitors are those who will take this opportunity to drive your potential customers to their stores.
If we talk about the other participants of the event, thanks to mass advertising shoppers around the globe mark Black Friday and Cyber Monday in red on the calendar and try to save money to be able to spend them all on different tempting offers provided during BFCM. That's why Cyber Monday and Black Friday in eCommerce are featured with interesting promotional campaigns, a huge number of special offers and, no matter how sad it sounds, great failures with thousands or millions dollar revenue losses. Today we're going to find out how to avoid the last-mentioned situations and multiply your income greatly in soon-coming Black Friday and Cyber Monday sales.
When is Black Friday and Cyber Monday 2022?
Black Friday always falls on the next day after Thanksgiving. Together with Single's Day and Cyber Monday, they make up Black November, a month before the holiday season full of different sales and special offers. 
In 2022 Black Friday is celebrated on November 25 and Cyber Monday falls on November 28. For the last few years, the Black Friday sale period is extended and smoothly transforms into Cyber Monday sale. You may think, what was the reason to differentiate these two events if the borders are so blurring?
Just a couple of years ago, Black Friday meant a physical store sale prototype for Cyber Monday. The pandemic has changed everything - while people had to stay at home trying to get saved from the virus, more and more physical-only stores explored eCommerce and its opportunities. It didn't make sense for sellers to delimit these two events between their physical and online store. Especially when a lot of questions were raised as Black Friday started earlier and there were fewer opportunities to purchase from physical stores than online ones. In such a way, Black Friday was spread among eCommerce stores and in most cases got extended till Cyber Monday. Still, a lot of merchants agree that Cyber Monday is only an online event and do not promote it within brick-and-mortar stores.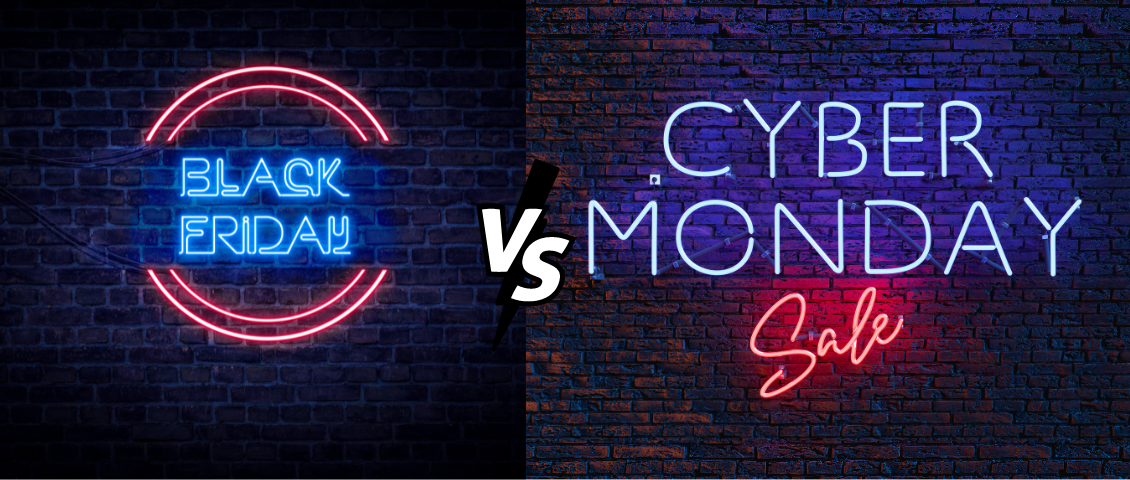 Adobe predictions about BFCM 2022 sales
Black Friday and Cyber Monday 2021 was marked with a drop of sales by 1.4% in comparison with the year 2020. However, if we compare the revenue earned in the whole Black November period, the figures are staggering - the sales reached $109.8 billion, which was almost 12% bigger than 2020 Black November sales.
The situation could be explained with the deals started earlier, which made thousands of consumers hurry up being concerned by the possible inventory sold out. Together with it, analysts pointed out that shoppers gained an opportunity to be more strategic to find the best deals. It allowed merchants with more tempting offers to acquire new customers and boost sales.
Adobe research proves this assumption. Black Friday and Cyber Monday are still the most profitable days for eCommerce in Black November. Only Cyber Monday results showed $10.7 income earned in 2021. However, due to early marketing campaigns, a lot of consumers made purchases on Single's and Thanksgiving Days. It caused a drop in sales in the main days of the event.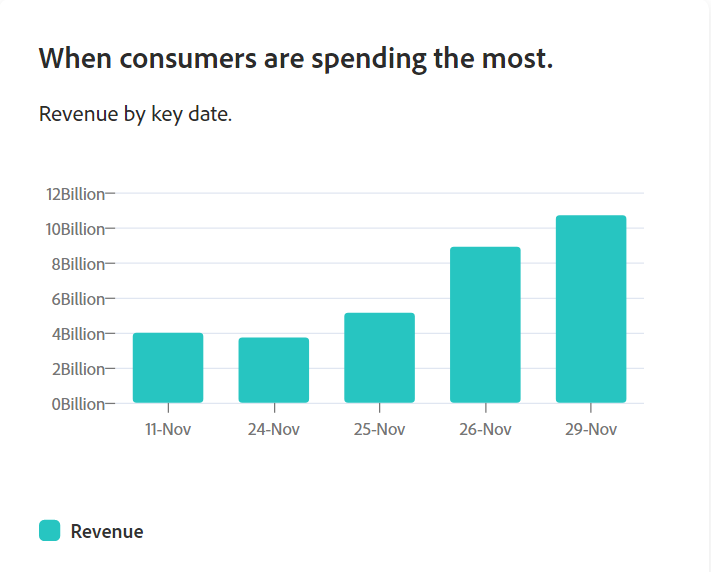 Black Friday & Cyber Monday 2022 campaigns are believed to keep on the trend and allocate the sales throughout the whole Black November. And although Adobe hasn't shared their predictions regarding BFCM yet, we can expect positive growth in sales for sure.
Black Friday Cyber Monday checklist
As we know, BFCM are popular events. It means that thousands of stores will have aggressive promotions of their marketing campaigns, which leads to customers becoming more demanding and easy-to-distract. So if you want to benefit from eCommerce Black Friday and Cyber Monday shopping days, you'll need to start preparations in advance and build a powerful marketing strategy. But what these preparations should include and how to make the most of BFCM?
To help you arrange your strategy right, we've collected this small checklist with the main areas to focus your attention to and useful tools which can help you bring your ideas to life.
For any marketing campaign sellers prepare in advance. But Black Friday and Cyber Monday are the biggest shopping events, hence they need even more attention than any other. Some companies start working on a BFCM marketing plan for the next year right after summing up the current BFCM campaign, the others initiate strategy creation in July (half a year before the event). Those who turn to Black Friday strategy 2 months before it starts admit that it's late, and they have to work in haste. 
We are not going to tell you how to build your BFCM strategy, as there's no general formula for success. What we can put our focus on are the ways to prepare your website and customers for the biggest shopping events. 
If you start working in advance, you have time to improve your website navigation. It's important as in a rush consumers are unlikely to spend hours scrolling the catalog in your store. A good structured catalog together with a smart filtering system will simplify product searching and improve user experience significantly.
Besides, you should consider implementing related products blocks to shopping cart, product and category pages. Cross- and upselling help customers to find a desired product more quickly and increase chances for spontaneous purchases. 
The preparations for BFCM also should include early promotions. It's recommended to unobtrusively inform your customers in advance about soon-coming deep discounts. It can help them remember about your store on day X or even add it in their calendar. As it's just a promo, mass emails 2 months before the campaign are not the best option. However, you can implement a banner to your store layout to highlight the upcoming event.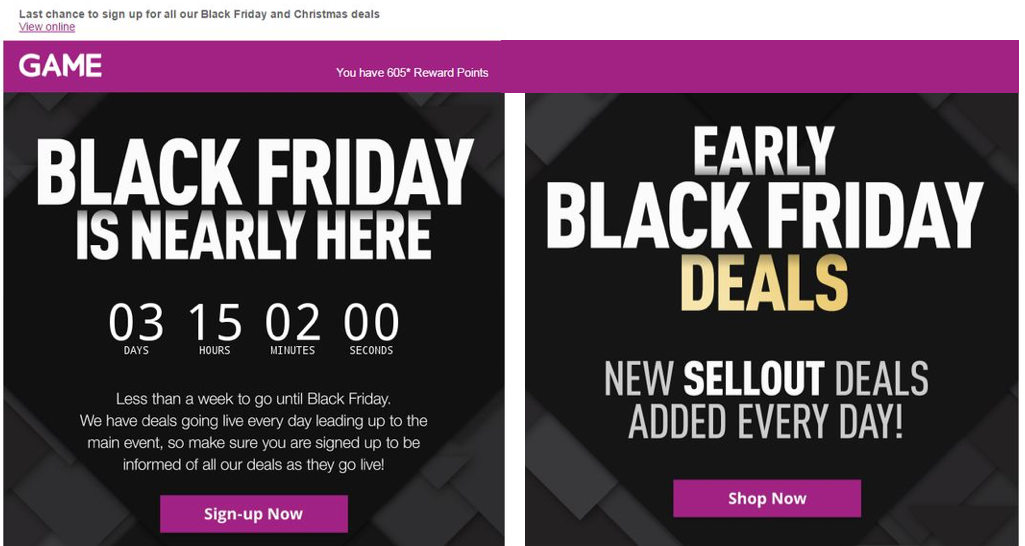 Just imagine, Black Friday came and all online stores you have ever visited start selling you emails and posting their ads on Google, YouTube or social media. The majority of these offers will stay ignored, because for consumers it will be difficult to focus on each offer. That's why your promotions should be carefully arranged. 
As we mentioned above, you can start with banners on the website and small pop ups in the screen corner telling about upcoming shopping events. When the day X comes, small pop ups can be replaced with bigger options placed in the center with coupon code or special offer promotion. 
When adding a popup, make sure it's comprehensible not only for desktop users, but also for mobile ones. It's a popular mistake when it's impossible to close a popup on mobile due to its design, so the consumers get irritated and close the whole tab and forget about the website. 
If you want to create a sense of rush, you can implement countdown. It's a great tool for time-limited offers able to increase spontaneous purchases. Social media activity during store preparations for BFCM can include some promo videos and teasers with general information like date and redeemable products.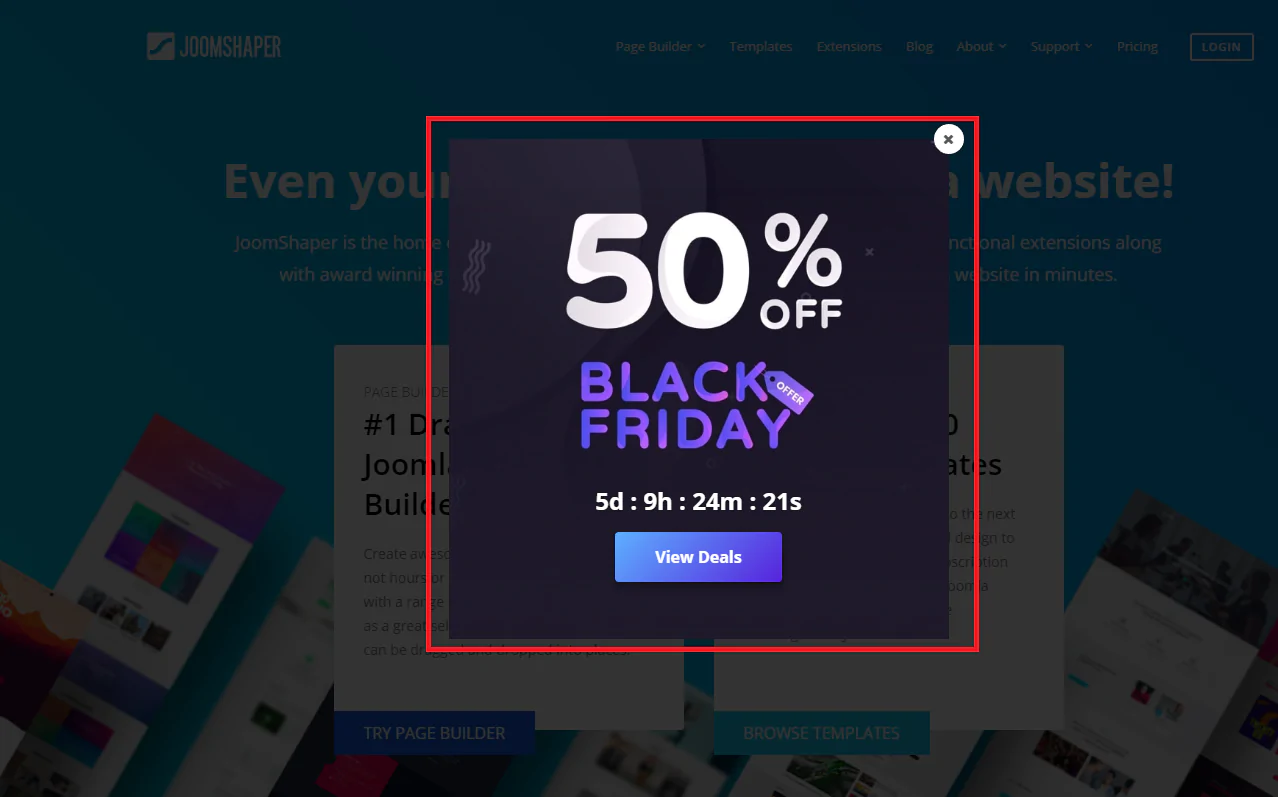 One more on-site promotion tool you can use to attract shoppers' attention is fancy labels. They are especially convenient if you run different marketing campaigns and only on specific categories of products. Each label can be customized in accordance with the customer segment it is to be displayed to. It allows sellers to implement flexible promotions to the website. 
3. Prepare your store and team for the holiday rush
To be more concrete, your store and team should be ready to show their best service. As it's expected that a lot of shoppers visit your website and a lot of orders to be processed, different issues can appear or the website can get down. To prevent it, run different technical audits like PageSpeed Insights or GTmetrix. 
Even if you are confident that your Magento 2 store performs well, your support team and store admins should be on standby to reassure concerned customers and solve possible issues with minimal losses for your business sales.
For it, create event-specific FAQs, assign personal sales representatives for valued customers and organize a convenient helpdesk for your support managers. Remember, unsatisfied customers will express their irritation either in support tickets or in social media and reviews. And we all know which variant is more preferable.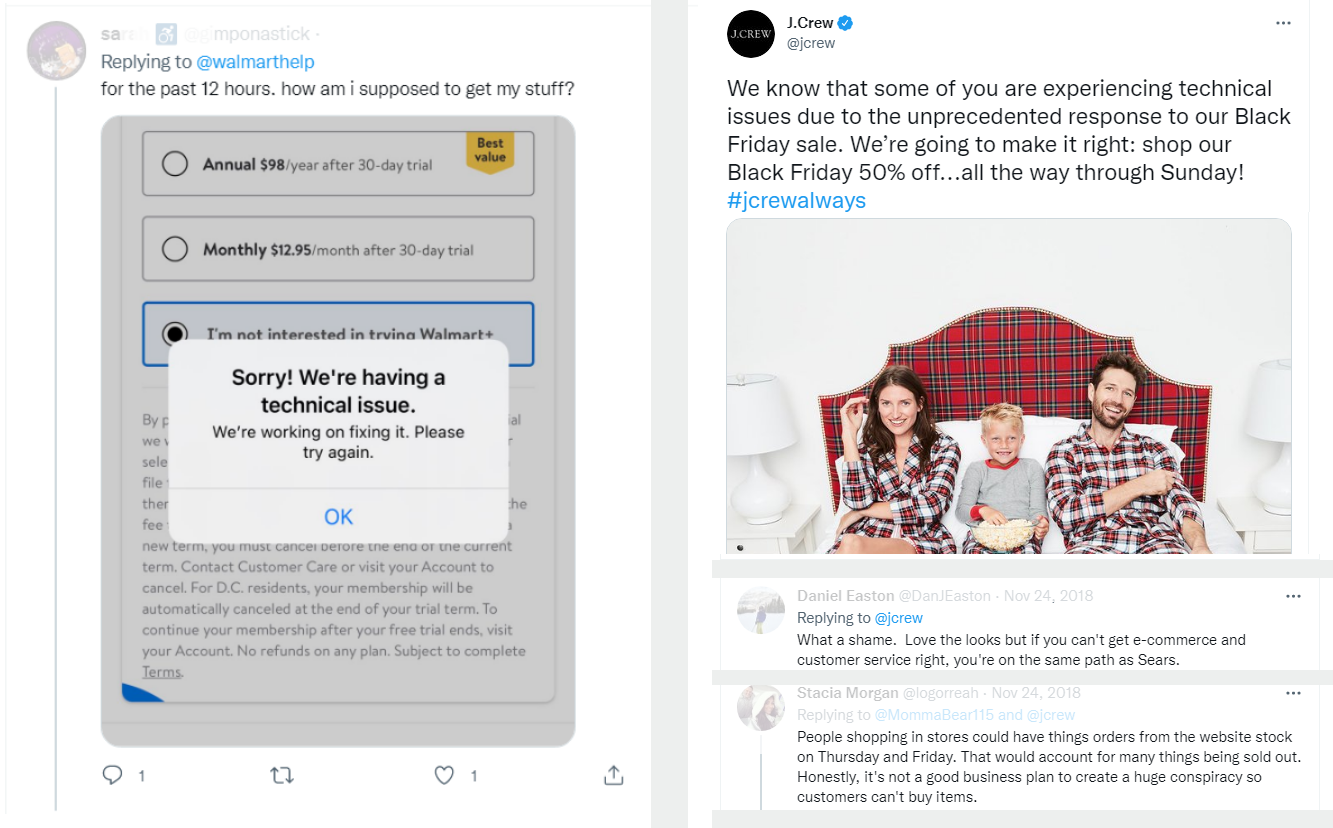 4. Create irresistible offers
What can be more important during Black Friday and Cyber Monday than special offers? And it's obvious that the more tempting and irresistible the offer is, the greater desire to purchase it will arise. When creating BFCM promotion for your Magento 2 store, you can take into account the previous experience, work on mistakes and try to outperform competitors. 
Black Friday and Cyber Monday assume not only deep discounts but different kinds of promotions. Don't be afraid to experiment with promotions, split them depending on customer segment, date and time, etc. 
Here are a couple of marketing campaigns ideas you can try on Black Friday & Cyber Monday 2022: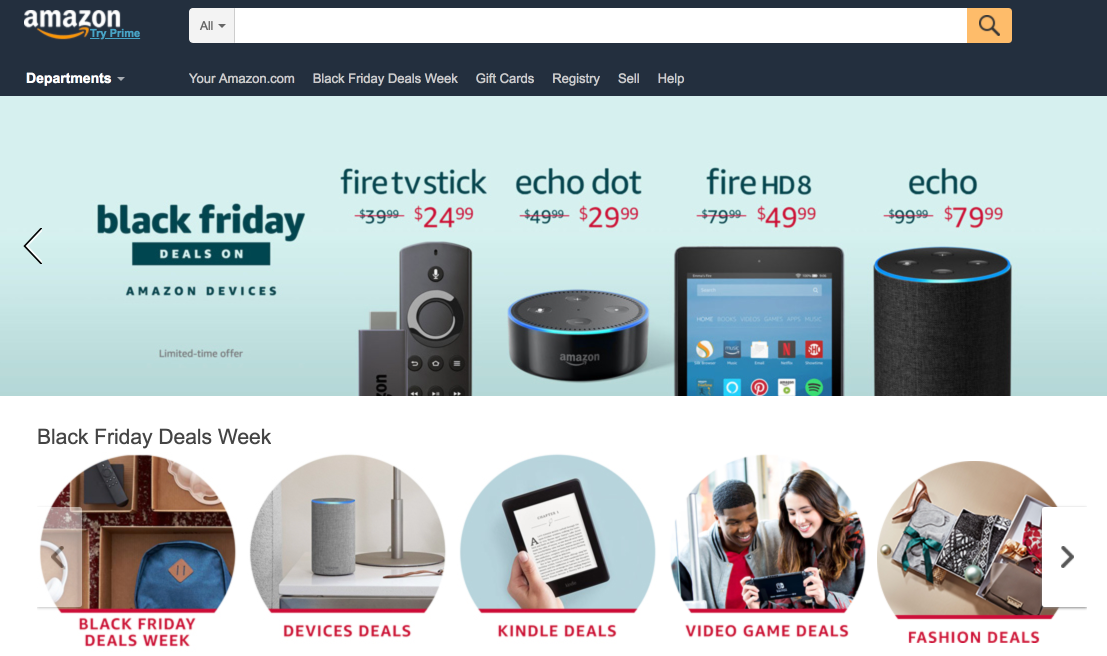 Black Friday means a lot for eCommerce not only for boosted sales but also for the opportunity to acquire new customers, increase the number of newsletter subscribers, gain customer loyalty and improve brand reputation. That's why we recommend you to make notes during the BFCM 2022 campaign to recognize strengths and weaknesses of the strategy and improve it for the future campaigns.
To make this short-campaign work for the company's future, you will need to establish a clear communication with shoppers, maintain the interest and reward for loyalty. So make sure your store is ready to make one-time buyers the loyal ones.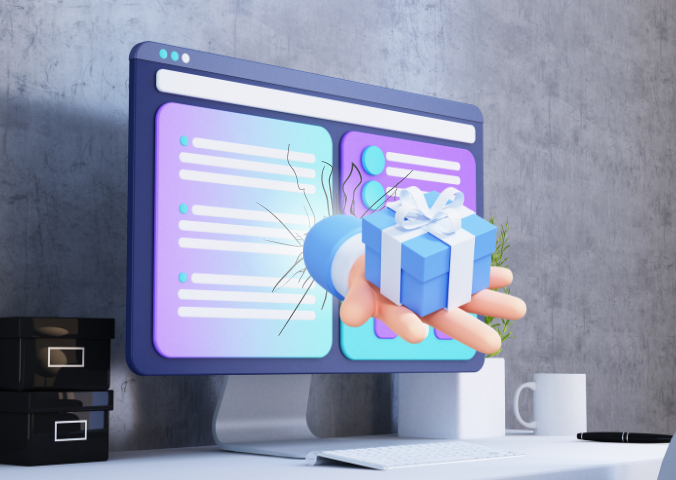 Black Friday and Cyber Monday are the most favorite events for merchants around the globe as this period is marked with boosted sales and fat profit for eCommerce businesses. We hope that the tips above will help you increase Black Friday sales figures and drive more shoppers to your store. 
Don't forget to equip your Magento 2 store for BFCM 2022 with the best extensions in the market!